Paul DiComo, known for his many years at Polk Audio, Definitive Technology and later CE Marketing Pros, has passed away at 70 years old.
DiComo worked from the early 1980s through 2007 at Polk Audio before the brand was acquired. After Polk's acquisition, DiComo served as senior Vice President marketing and product development for Definitive Technology (Directed) before starting CE Marketing Pros in 2012 where he served as managing partner.
DiComo passed away on Sept. 10, and obituary and service information for Paul's funeral is available from Candle Light Funeral Home.
Back in 2013 DiComo was named, along with several other consumer electronics professionals in the first class of the annual CE Pro Masters Awards Winners.
A memorial gathering will be held on Sept. 25 from noon to 4 p.m., at Candle Light Funeral Home, 1835 Frederick Road, Catonsville, MD 21228. The funeral will be held on Saturday Sept. 25 at 2 p.m. at Candle Light Funeral Home.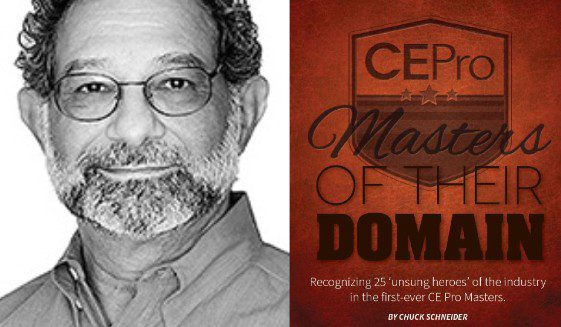 From January 2014 on, DiComo, with partner Al Ballard, founded CE Marketing Pros, a marketing agency helping established and start-up Consumer Electronics brands build market share and consumer awareness.
DiComo was well known throughout the consumer electronics industry for his keen intellect, his passion for his work, but most of all for his larger-than-life personality and love of life. His laughter was infectious and his outgoing personality made him a natural fit for his many roles in the industry. As he travelled the U.S. and the world, DiComo gained the respect of many, and would freely share his love and passion for music and fine audio products.
He is survived by his beloved wife and life partner, Susan Putnam, and their sons Michael and Gregory as well as two grandchildren.
In lieu of flowers, contributions to MMRF (Multiple Myeloma Research Foundation) would be appreciated (https://www.themmrf.org).