Leon Horizon Interactive FIT Soundbar Offers Built-in Storage Capabilities
The new Leon Horizon Interactive Fit soundbar is an audio solution that integrators can use for residential and commercial sound system installations.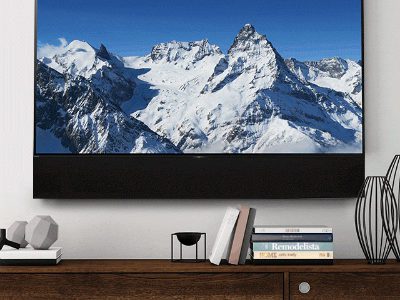 Complementing home and commercial spaces, the Leon Horizon Interactive FIT soundbar combines audio fidelity, contemporary looks, and built-in storage to serve a wealth of applications.
Designed for residential and commercial installations, the Horizon Interactive FIT soundbar incorporates a storage area for the placement of devices such as Alexa and Google Home smart speakers, and the storage space is concealed by the Horizon Interactive's matching custom grill.
Related: 7 Speaker Design Trends Shaping the Market
After seeing the Horizon Interactive FIT Soundbar, Fermin Serrano, technical manager of the Spain-based company Integral Home Systems (IHS), says his company could use the soundbar to appeal to the aesthetic concerns customers have when thinking about electronics in their home environments.
"The first time we saw the Horizon Interactive Fit, we know we needed to get one for our showroom so we could introduce it to our dealer network," he comments.
"Not only is the sound quality exceptional—like all of Leon's products—but the ability to manage power cords, communication wiring and amplification, while also storing small IoT devices like Amazon Echo Dot, Ethernet switches or your favorite integration system like RTI is so helpful to the installer. Interior designers will love it too because the grill is custom built to match the exact width of the TV, giving the install an elegant look."
The Leon Horizon Interactive FIT Emphasizes Performance
Ensuring the Horizon Interactive FIT's sound quality matches its looks, Leon Speakers points out the product employs a pair of 4-inch woofers and a pair of 28mm tweeters that flank the speaker's storage space.
The fully customizable speaker measures just 2.75-inches deep, and Leon states it offers the speaker in two versions: the HIFIT44UX, which accommodates televisions up to 65 inches in screen size, and the HIFIT44UX-OS, which complements televisions as large as 90 inches.
Leon adds the 88dB, 6-ohm HIFIT-44UX and HiFIT44UX-OS produce frequency responses of 110Hz to 20kHz, and the speakers are capable of producing SPLs as high as 104dB during peak usages.