Leon Speakers founder and president Noah Kaplan says he didn't realize he was even starting a company 25 years ago when he was about 21. He remembers there were some struggles but, with his team, he's built the company into a successful, sustainable brand.
Now, he wants that for local musicians.
Through the Amplify Fellowship, Leon Speakers is giving three local musicians the opportunity for studio time, production help and tips, assistance on taking their songs, putting them on vinyl so people can buy them, and social media exposure at a time when most clubs and performance venues are closed.
Leon officials developed the Amplify Fellowship in partnership with Grove Studios, a local recording studio, with the mission of supporting and amplifying the local Black music community.
 "It's a continuation of all the work we've always done in our community," says Kaplan, noting Leon hosts what it calls the Leon Loft for musicians to perform in front of virtual global audiences.

CE Pro's Email Newsletters deliver timely news, industry-leading content, product information, and downloadable resources directly to your email inbox.
Sign Up Today!
"All of us are musicians and artists and engineers. It's in our roots to be in the music scene."
Kaplan was inspired to act during the Black Lives Matter movement earlier this year.
"We had to ask ourselves, 'What can we do to create a more just society and opportunities for people who might not have had them?' We are all responsible for helping people in any way possible," he says.
"As soon as we put it out there, we had a lot of applicants. Some of the most amazing artists are living right here who have some incredible talent. This is a little different than a charity. It's a growth program—for all of us," says Kaplan.
Leon officials worked with Grove Studios and created a mantra and vision statement for the Amplify Fellowship, launching it quickly as a way of showing good things can move forward even in the toughest of times.
The fellowship committee includes local artists, musicians, DJs and a handful of Leon employees, who were ineligible for Amplify but wanted to be involved anyway.
Organizers created a five-year vision plan because "we hope to make this something sustainable," says Kaplan.
"The ultimate goal is to create opportunities in new ways," he says.
More About Amplify Fellowship
The Amplify Fellowship is a continuation of the Leon Speakers company philosophy, which is centered around the acronym CORDIAL: creativity, optimism, responsiveness, dedication, initiative, authenticity and legacy.
"A great company has to be a hotbed for creative culture," says Kaplan. "We want everyone to grow together and get better together."
Kaplan was inspired by Motown founder Berry Gordy, who "created a network of people who take care of each other in a lot of ways.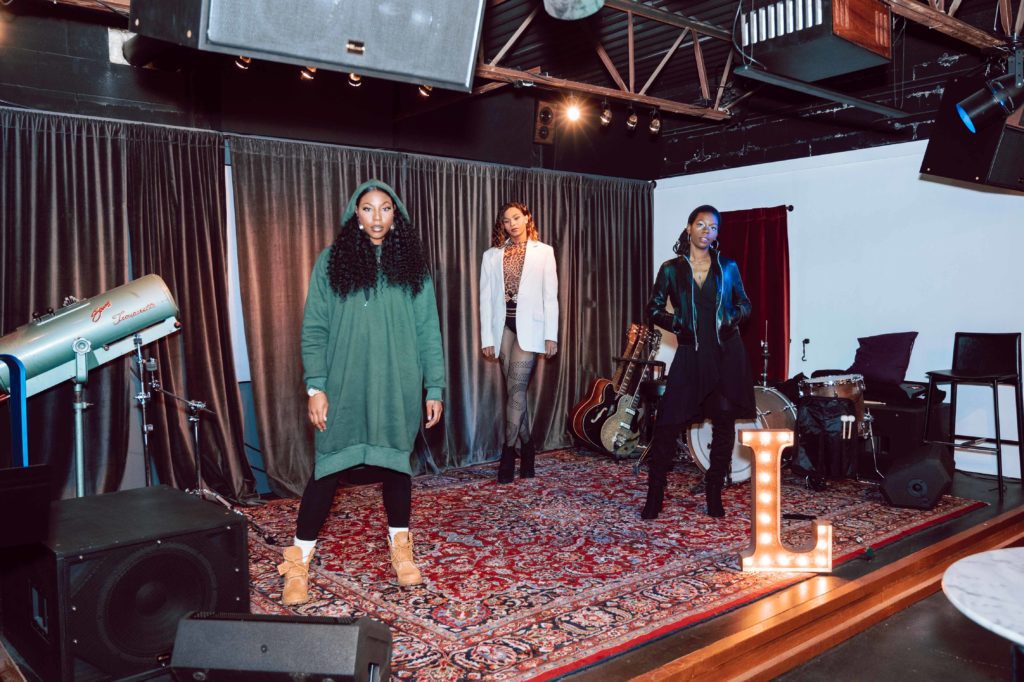 "I want to be part of that," he says. "The best culture is when everyone is talking to each other and creating accountability.
"We've never had any intention of monetizing the Leon Loft, but at least if we can put these artists in front of people who are listening and who care about music and art, it's a process we can start now and then make those voices louder. Right now, hope and support are important," says Kaplan.
While the Amplify Fellowship will remain focused on Ann Arbor-area artists, Kaplan sees potential for it to be copied in other cities across the U.S. and around the world.
"We want to have that local touch time so our employees can be involved in it," he says. "It seemed more important to create more visibility for the people who live and work here. This our little thing for our town. I envision other towns doing it their towns.
"With that said, I have no limits and I have no walls around any thoughts. If It catches fire, we'll see where it goes," says Kaplan.
Leon Speakers has always focused its charitable efforts on programs that give people increased access to arts enrichment opportunities, says Kaplan, including the Ann Arbor Film Festival and Ann Arbor Arts Center, plus camps and programs run by former University of Michigan men's basketball players.
"All business owners, in my opinion, should be thinking about how important it is to give back to the community that they live and work in," says Kaplan.
"They should be thinking about what their legacy is going to be. We're just now still figuring out how to have the most impact."
That includes reaching out to Leon partners to see if they'll contribute, money, time or effort to the causes Kaplan and his employees embrace.
"We want to leave things better than we found them," says Kaplan. "Most of the things that I love come from participating in things where I can give. My personal mission is to create a platform for a more creative community in general. Let's take action and make things better."
---
This article originally appeared on our sister publication Commercial Integrator's website.