Legrand Active Copper HDMI Cables Carry 4K Up to 50 Feet
Legrand's Active Copper HDMI cables support the transmission of formats such as 4K, HDR and Audio Return Channel as far as 50 feet.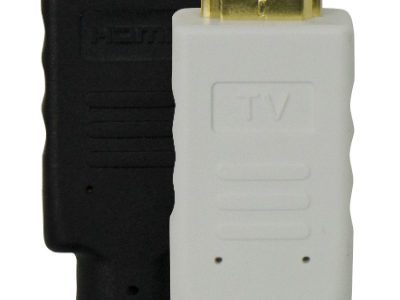 Adding to the competitiveness of the high-speed HDMI cable market is the cost-friendly Legrand Active Copper HDMI cables.
Legrand says its latest line of cabling products provides professional integrators with a choice of cost-effective HDMI cables that support the transmission of 4K at 60Hz, HDR, and Audio Return Channel (ARC) distances as far as 50 feet (15 meters).
"Installers regularly encounter situations where they need high-performance, longer distance in-wall HDMI cabling solutions in both residential and commercial applications," says Fritz Werder, vice president, general manager, Legrand. "Our new Active Copper HDMI Cables are ultra reliable, color-coded for directional-accuracy, and provide a highly cost-effective 4K-capable solution."
Related: ISE 2018: Nuvo P600 Player Designed for DIN Rail Mounting
Legrand designed the cables to offer integrators and their clients a more affordable choice of high-speed HDMI cables when compared to alternative solutions such as fiber, HDBaseT, and A/V over IP. The 18Gbps cables are available in lengths of 32.8 feet (Model ACAA10-BK) and 50 feet (Model ACAA15-BK), and the products deliver, "100 percent reliability and no signal loss or interruptions," according to the company.
Legrand Active Copper HDMI Cables CMG and CL3 Rated
According to Legrand, the Active Copper HDMI Cables can be used for residential and commercial installations, and the cables are self powered by the source device to eliminate the need for an external power supply.
The Active Copper HDMI line is also CMG and CL3 rated for commercial and residential applications. Legrand adds the line of products has been tested by a third-party to ensure their ability to provide 18Gbps throughput.
In total, the Legrand Active Copper HDMI Cables provide integrators with a choice of six models that offer a choice of sizes ranging from 10 meters (30 feet) to 75 meters (245 feet).