40-Year Industry Veteran Jack Shafton Retires
GoldenEar Technology VP of sales and marketing Jack Shafton announces his retirement after 40 years in the consumer electronics business.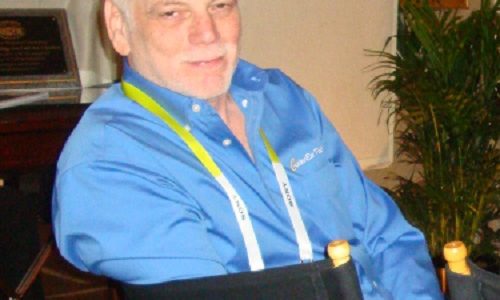 GoldenEar Technology announced the retirement of its vice president, sales and marketing, Jack Shafton, who has been with GoldenEar Technology since its inception in 2010.
"Jack's presence since our startup has been invaluable, helping to create and establish the most successful and recognized new specialty speaker brand in decades," remarks president and founder Sandy Gross.
"We want to thank Jack for his years of dedication and enthusiasm. We all feel very fortunate to have had Jack, a recognized specialty audio industry luminary, on our team."
Shafton is a 40-year veteran of the consumer electronics industry in the specialty audio/video segment. He has been involved in the design, manufacture and marketing of some very successful specialty audio industry products, including two products highlighted in Stereophile Magazine's "100 Most Important Audio Products in the Last 40 Years."
His love of music and movies combined with a passion to bring better sound into everyone's home has been the driving force in his commitment to help the industry grow, in both sales and consumer awareness, and always with a clear focus on high-quality, high performance and high value products.
Shafton's industry experience goes from specialty A/V retail sales in the 1970s, to Acoustat (a world-renowned manufacturer of electrostatic loudspeakers and audio electronics) in the early 80's, to owner of industry-icon turntable manufacturer SOTA Industries in the early 1990s, to Canadian speaker and electronics manufacturer Paradigm/Anthem, before joining GoldenEar Technology.
Gross continues, "I personally will sorely miss Jack, as he has not only been a valuable and important compatriot, but a valued friend. Please join us in wishing Jack much, relaxation, fun, health and happiness in this new chapter as he will surely be missed by everyone."