Integrate Crestron with SmartThings, Including ZigBee, Z-Wave: Free Github Code
Upgrade SmartThings DIY customers to Crestron pro home automation … or add ZigBee and Z-Wave to existing Crestron smart-home systems with free, updated integration code on github.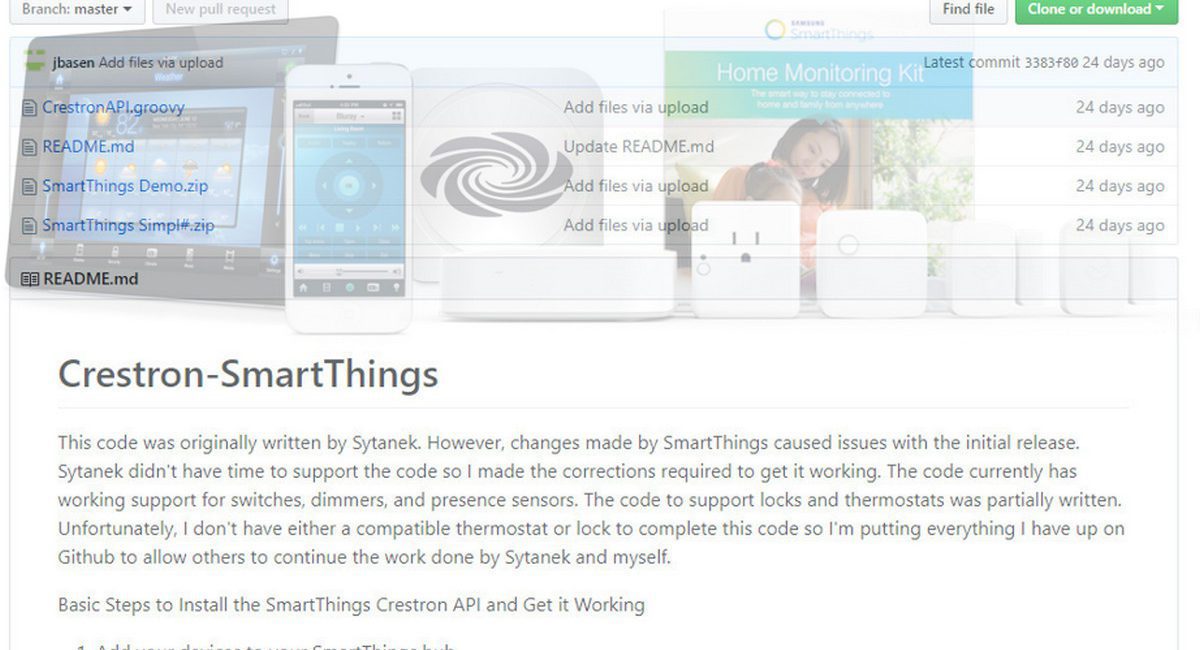 Software engineer and CE Pro contributor Jay Basen has released an updated driver for integrating Crestron and SmartThings home automation systems. The code is available free of charge on github.
While it might seem odd to meld high-end, pro-installed Crestron smart-home systems with Samsung's DIY hub, Basen points out the compelling benefits of integration:
If the client already has a Crestron system, he notes, "it is a great way for programmers to add inexpensive Z-Wave and ZigBee devices" to expand the system. After all, many third-party device manufacturers offer useful devices in Z-Wave and ZigBee flavors that are not available in Crestron's own Infinet protocol.
Basen also suggests the integration between these two systems could be useful for migrating a homeowner's existing Z-Wave/ZigBee automation system into a Crestron system "without having to go through the added expense of replacing all the smart light switches, dimmers, etc., that are connected to an existing hub."
He says he currently uses the driver for his own home-automation system, "and have found it to be very reliable."
According to Basen, the list of supported devices now includes:
Thermostats
Switches
Dimmers
Motion Sensors (bug fix)
Occupancy Sensors
Locks (new)