Ihiji co-founder Mike Maniscalco Launches Consulting Firm
After selling Ihiji to Control4 in 2017, co-founder Mike Maniscalco launches Pytheas, a consulting firm.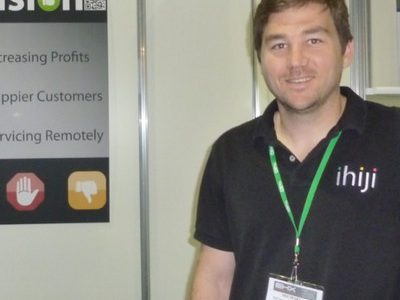 Mike Maniscalco, co-founder of the pioneering network-monitoring company Ihiji, has launched a consulting firm called Pytheas.
Maniscalco and partner Stuart Rench founded Ihiji in 2009, for the first time getting the home-tech industry to talk about recurring revenue for network monitoring and home-systems maintence.
Control4 acquired Ihiji in 2017, and now Maniscalco — speaker, tech writer, trainer and thinker — is offering his services to other firms. Maniscalco has been a frequent contributor to CE Pro, most recently covering technology for type 1 diabetes. We can only hope he doesn't start charging CE Pro for future articles on tis fascinating topic!
According to Maniscalco's Linkedin profile:
Founded in 2017, Pytheas provides Strategic consulting, technical writing, speaking, and training services. Pytheas exist to help clients navigate uncertainty in order to provide better solutions, processes, and experiences for their clients, products, and services.

Pytheas President, Michael Maniscalco, is a recognized speaker, visionary and expert in the smart-home, networking and IoT spaces. Mr. Maniscalco is the recipient of numerous industry accolades for his technical and product training and contributions to the smart-home industry. He holds a degree in Computer Science from the Georgia Institute of Technology and has been involved with software and network engineering for Fortune 1000 companies in the custom installation, financial, telecommunications and healthcare industries for over 20 years. As a founder of Ihiji, Michael most recently served as Vice President of Product and Marketing for the company's award-winning cloud-based remote network management and service solutions. In late 2017, Ihiji was acquired by Control4, a worldwide leader in the home automation space. Michael has also successfully founded and sold a high-end home automation services and installation company which was heavily focused on engineering and service contract programs.

Pytheas is named after the Greek explorer who navigated the unknown in pursuit of new frontiers, knowledge and experiences.