HP 'Workforce Evolution' Study Finds Employees Embrace WFH
In addition to learning new technical skills, an HP WFH study says employees are optimistic about their new work environments and taking it upon themselves to learn stress relief and relaxation techniques.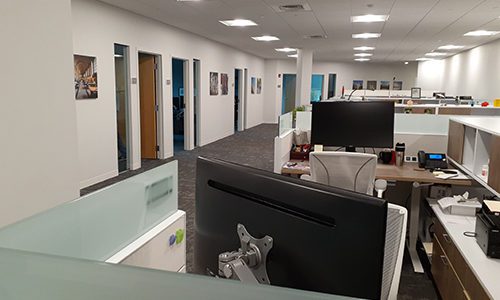 The biggest development to impact the global workforce possibly ever is the work from home (WFH) phenomenon that has occurred since government officials on every level instituted quarantining rules.
Assessing the current state of WFH in the U.S. and Europe, the global electronics company HP has just released the results of its "HP Workforce Evolution Study." HP says the findings from its research are the result of a 15-minute online survey conducted by Edelman Dxl with 1,000 workers each from the U.S., U.K., Spain, France, Germany and Italy.
Workers in the study are identified as desk- or office-based employees that work full time, part time or now employees working on reduced schedules.
Pointing out the some of the major findings within the data it collected, HP says the survey revealed several key takeaways:
Despite the difficulty's employees are facing, they believe they can use the WFH opportunity to find better ways to be more productive
Employers have only scratched the surface of supporting WFH employees, and many employers aren't prepared to fully support the current WFH community
WFH employees are empowering themselves to fill the employer support gap by identifying continuing education and "upskilling." Employees are also investing into home office equipment to help ensure they can keep pace with the changing workforce
Employees feel the need for help navigating the need for "digital readiness"
Estimating the future of the workplace, the study finds that employers need to keep in mind the flexibility of work hours and WFH are here to stay
HP Workforce Study Reveals Employee Optimism
The 58-page study from HP contains data broken down by domestic U.S. study participants and European respondents.
Highlighting important points from each of the five bulleted takeaways from an American perspective, the study finds that Gen Z and Millennials were more affected by reduced working hours than Gen X and the Boomer demographics. Overall, the study finds that 43% of those surveyed had their work hours reduced, and that 37% are more concerned about their job security than before COVID-19.
Nearly a third of these workers feel more distracted during the workday. Twenty six percent also feel stressed during the day, and 25% are having trouble getting away from work.
An important development from WFH development, according to HP's study is more than 60% of respondents are ready to take advantage of the situation by changing work environments for the better.
Employees Looking for Employer WFH Support
With the workforce quickly transitioning to work from home environments, one-in-five U.S. respondents state their employers have not provided them with the resources to work from home.
Roughly two thirds of Americans that took part in the "Workforce Evolution Study" note that it is important to learn new skills to remain competitive in the workforce.
Looking at how workers are getting support from their employers the study points out more than half of the respondents said they have access to the supplies they need to perform their jobs, but less than 25% have received guidance from their employers on how to work remotely.
Employees Take Matters into their own Hands
According to the numbers derived from HP's study, 61% of Americans feel the pandemic has allowed them to "hone" their technical skills.
Some of the skills employees are looking to improve include IT/tech support, leadership, computer programming, stress relief/relaxation, and digital literacy. Sixty percent of those surveyed expect their employers to provide training and resources, and of those employers the number increases to 65% of Gen X and Boomers expect their employers to support them with training and resources.
Not waiting for their employers to offer training, the "HP Workforce Evolution Study" also notes that 63% of Americans are busy learning leadership, IT and stress relief skills.
Summarizing the rest of the survey, as previously noted, the 58-page "HP Workforce Evolution Study" collected an enormous amount of workplace data.
An important point not to be overlooked in the data HP collected is the fact that workers are willing to invest their own money into their home offices to keep pace with the changes happening due to the WFH movement.
More industry news from CE Pro: Ergonomic Crestron Home Desktop Solution Enables WFH
Two-thirds of the Americans surveyed stated that changes in the workplace have made them realize that technology is necessary in order for them to do their jobs. Two-thirds of those who took part in the study also stated they had purchased or upgraded their home office supplies. 
Among the expenditures study participants made, according to the data, 40% reported upgrading their Wi-Fi systems, and 38% said they purchased new printers.
Looking ahead at the future of the workforce, 59% agree that WFH is a part of how people will work, and the coronavirus provided the catalyst to prove its viability. Sixty three percent U.S. survey participants also stated that if given the opportunity once the pandemic is over, they would continue to work from home.