6 Shares of Honeywell = 1 Share of Spinoff Resideo
Honeywell spinoff Resideo due to start trading on NYSE October 29. Current Honeywell shareholders will receive 6-to-1 stock dividend.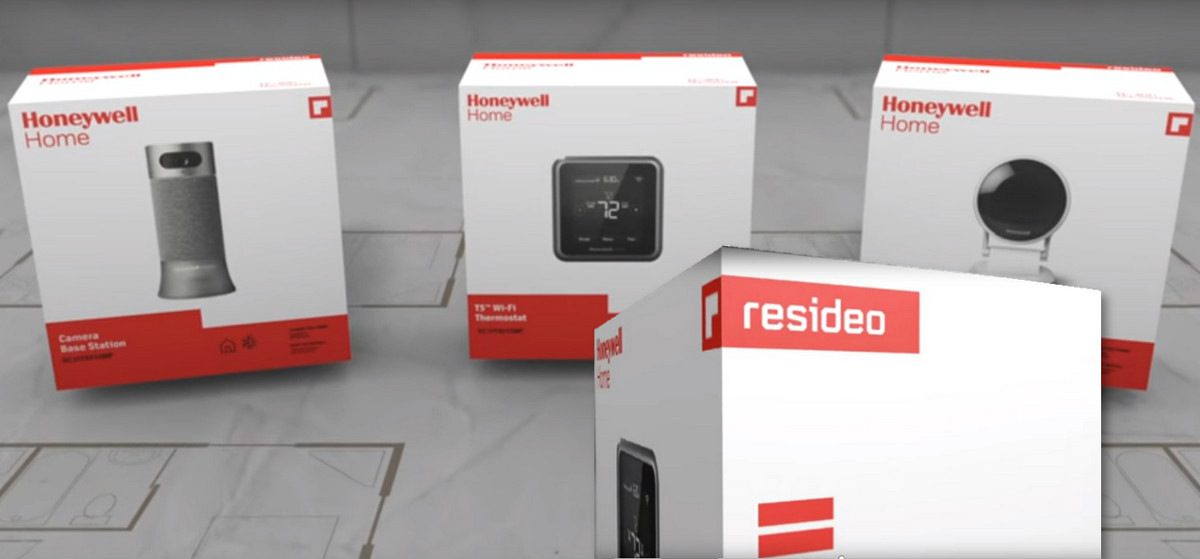 Each Honeywell shareowner of record will receive one share of Resideo common stock for every six shares of common stock. The Resideo stock will be par valued at $1 per share.
That is the word from the Honeywell (NYSE: HON) Board of Directors as it declared a pro rata dividend of Resideo Technologies, Inc. (NYSE: REZI) common stock effective on October 29, 2018, for any shareholder of stock on October 16, 2018. The distribution is subject to certain conditions.
Honeywell announced the spinoff Resideo back in July 2018 as the corporate name of the Honeywell Homes product portfolio and ADI global distribution businesses. Honeywell will license its brand to Resideo under a long-term agreement for use in its home comfort and security hardware, and software solutions for all channels.
"Today's announcement marks the final phase of the portfolio transformation we announced in October of last year. The Garrett spin was completed on October 1, and Resideo is expected to be an independent, publicly traded company by the end of this month, which is earlier than anticipated," says Honeywell Chairman and Chief Executive Officer Darius Adamczyk. "Once this final phase is complete, Honeywell will be more focused, with businesses that offer multiple platforms for growth and margin expansion, an even stronger balance sheet for aggressively deploying capital, and a continued focus on delivering outstanding returns for our shareowners."
"Resideo is well-positioned for future growth and success as a standalone company."
— Darius Adamczyk, Honeywell
Adamczyk adds, "Resideo is well-positioned for future growth and success as a standalone company, with decades of experience in the home comfort and security industries, best-in-class technologies, a long-term agreement to use Honeywell's world-renowned brand, and an experienced management team focused on innovation and speed to market."
It is anticipated that when-issued trading on the New York Stock Exchange in Resideo common stock will begin on or about Monday, October 15. On Monday, October 29, Resideo common stock will begin regular-way trading on the NYSE under the symbol, "REZI."