Many home technology integrators tend to focus on the design and installation aspects of their jobs. They've honed their skills, implemented jobsite efficiencies, and developed effective methods of tackling projects within budget and on tight schedules. These are all good attributes, certainly, but as pointed out by the presenters at the Home Technology Association's 'Best of the Best' Customer Experience Summit, held recently in New York City, integrators often miss the boat when it comes to providing great customer service.
"Service has evolved into a modern operation of a dealer's business," remarked Summit presenter Joey Kolchinsky, founder and CEO of OneVision Resources. "If integrators aren't grasping this notion, they should be because there's a huge opportunity to differentiate themselves—and reap more RMR than even monitored security can provide–through impeccable customer service."
Kolchinsky kicked off the day-long educational event, held at the showroom of HTA-certified integration firm Gilmore's Sound Advice. Although the common practice of 24/7 monitoring of customers' home technology systems is commendable, Summit presenters suggested to attendees other effective ways to develop stronger, more comprehensive of customer service practices.  The word "concierge" was mentioned numerous times throughout the day, as presenters advised providing home technology clients with the same level of service as they would find at a luxury hotel.
"High-end homeowners have come to expect the best, whether it's the automobile they drive, the watch they wear, or the hotel they frequent," said Ben Pearson, owner of BMP Lifestyle, LLC, a company that provides private lifestyle services to luxury homeowners.
"The experience they have with the technology in their home should be no different, and for the integrator this means providing a white-glove level of service, from the uniforms the team wears and the vernacular they use when speaking with clients to ensuring that 'checking in and checking out" of their home is just as easy as the procedure at a high-end hotel.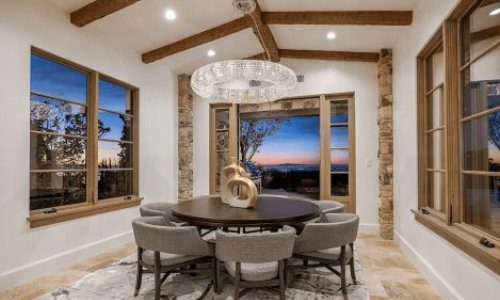 As a custom integrator, lighting is in demand. Effective communication, education and showcasing the value proposition of LED light fixtures in conjunction with integrative control systems are the keys to overcoming challenges and closing sales in this specialized market. Join us as we discuss the future of digital lighting and control with David Warfel from Light Can Help You and Patrick Laidlaw and Mark Moody from AiSPIRE.
Register Now! 
Consultation Cultivates Peace of Mind
While post-installation programs are important to practice, good customer service starts sooner—even before a home is built. In a panel discussion led by Josh Christian, the Home Technology Association's director of certification, Scott Marchand and Andrew Southern shared their success stories as home technology consultants.
Involved in projects from the blueprint stage, they help customers wade through options, collaborate with architects and interior designers on the client's behalf, and ensure that customers feel comfortable with every phase of the project. "This is a profit center that too many integrators do not take advantage of," said Christian.
In another session, executive, sales and growth coach Dan Caulfield outlined four key personality types integrators commonly encounter and how to best communicate with architects, interior designers, builders and contractors. By "talking the same language," integrators are able to develop better relationships with their customers and foster a more productive working environment, he said.
Battling Sticker Shock
Emphasized at the Summit by integrator Eric Thies of DSI was the HTA technology budgeting tool. Available to HTA-Certified integrators, it prevents the integrator from being perceived as the "bad guy" when giving prospective clients sticker shock over the cost of a custom home systems solution. The budgeting tool instead places that burden on the HTA. "Once clients are exposed to real-world technology budgets, the propensity to shop around drops immensely, and the sales cycle shortens significantly," he said.
"The Summit provided yet another benefit of being a member of HTA—quality education designed to help integrators achieve high levels of service to differentiate themselves from other integrators in the industry," said Nick DeClemente of Elevated Integration, Armonk, N.Y.
This hits home the importance of Home Technology Association Certification to integrators' customer service offerings. "Customers want to trust the person they hire and HTA Certification is a proven trust builder that gives clients confidence," he said. "Your HTA Certification should be mentioned in every single first meeting with a client. It's an amazingly effective tipping point. It changes the conversation from price to competence."
If you enjoyed this article and want to receive more valuable industry content like this, click here to sign up for our digital newsletters!