High-Volume Integrator Finds Mount Solution for DVRs/Receivers in Tight Spaces
Kentucky-based Discernity uses HIDEit Mounts Uni-M to secure DirecTV DVRs/receivers in multi-family, hotel, healthcare applications.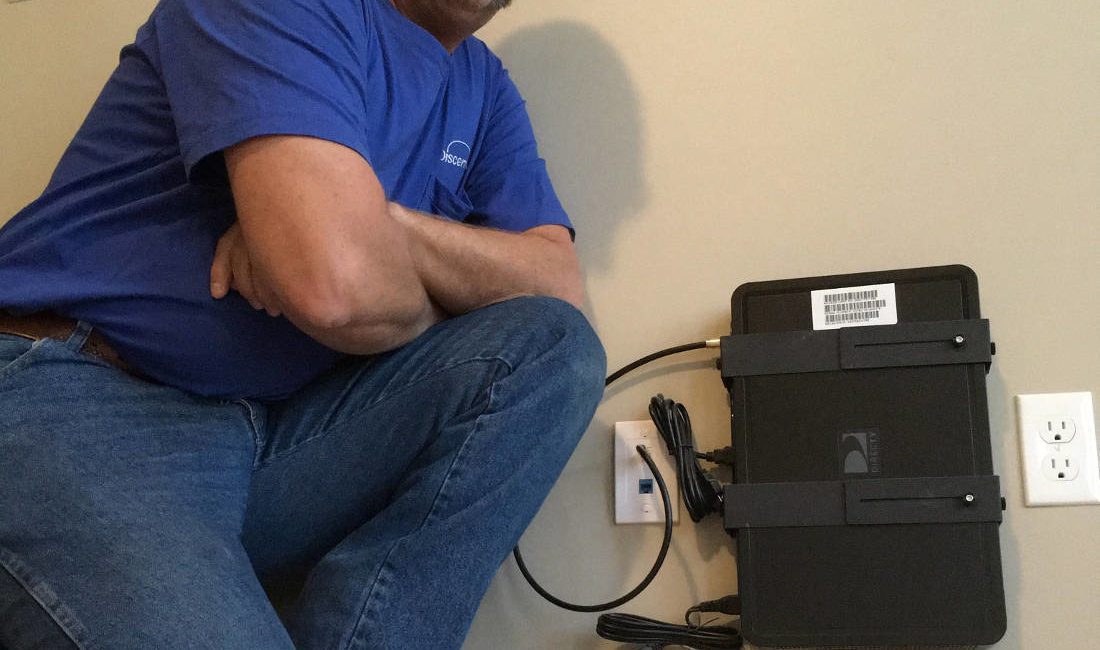 Sometimes, a peripheral product can be an important element in an integration company's success, especially in a high-volume installation project. Using the ideal mounts, rack and cable/connector can make the difference not only in terms of the aesthetics on the job, but the ultimate profitability of the project.
At Discernity, based in Louisville, Ky., finding an efficient way to mount DirecTV satellite DVRs/receivers out of the way was imperative. The company, which started in business in 2000, offers two primary services: high-speed Internet and DirecTV installation. It stays focused, choosing not to install flat-panel TVs or other companion products, such as audio components or loudspeakers, in conjunction with its satellite system installations.
"Manufacturers make a lot of mounts for other products, like Xbox consoles, but nothing that would fit the size of a DirecTV receiver."
— Chris Chase, Discernity
Discernity's target market is 12-state region primarily serving multi-dwelling unit (MDU) properties, along with a small portfolio of hotels and assisted-living/long-term care facilities. By nature, space is at a premium in all of the markets the company serves. That means electronic components need to be mounted securely and out of the way.
"Manufacturers make a lot of mounts for other products, like Xbox consoles, but nothing that would fit the size of a DirecTV receiver," says Dale Vought, chief technology officer of Discernity.
Since 2015 Discernity has been using the HIDEit Mounts Universal-M (Uni-M) mounts to vertically place the satellite receivers on the wall out of harm's way.
"The UNI-M seemed to fit the best in terms of its design and how it secured the receiver. All the other products I could find were only open-faced and only fit in the back, so they left a lot to be desired from a security standpoint. This product wraps around the receiver itself and makes for a better-secured mount from a stability standpoint," says Vought.
Prior to adopting HIDEit Mounts as its go-to brand, Discernity had trouble finding a product to fit its needs.
"I couldn't find a comparable product," comments Vought.
Because Discernity focuses on the MDU market, its need for equipment surges when the company secures a contract to outfit a facility. For example, if a multi-family facility has 125 units, then the company needs 125 Uni-M mounts ASAP.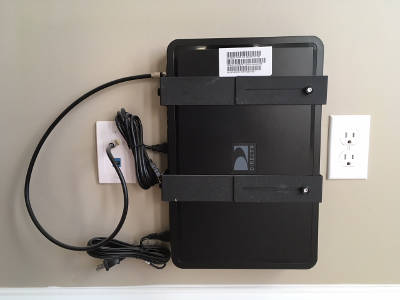 "It is feast or famine," comments Vought on the ebb and flow of their installation cycle. When the team is ready for installation, speed is a necessity. Vought notes the Uni-M fits the bill because it is "unbelievably simple to install. It's just four screws."
Samantha Hulsey, DirecTV operations manager at Discernity, adds that HIDEit is ably prepared to handle its needs when those large MDU projects come up. "Since we use a lot of the mounts all at once, Hide-It-Mounts regularly checks in with me to see how many we might need for a large upcoming project. They want to make sure they have the appropriate amount manufactured and in stock. They are a super-good company to work with. The order process is really easy. If you have any questions they are always more than happy to help. They are proactive."
Reliability is also key in a volume situation. Vought notes, "Of all the Uni-Ms I have installed, I don't think I have ever had one that didn't work right out of the box…. not a single one."
"We have never had to return one," echoes Hulsey.