Frank White & Speed Dating: A Must-See Combo at CEDIA Expo
Industry icon Frank White offers up his baritone voice and loud personality as emcee of CEDIA Expo 2018 TechBites. Applications are being accepted until June 22nd.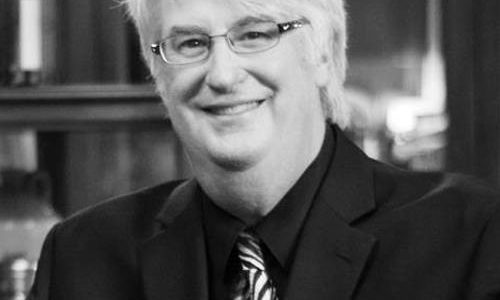 By putting industry icon Frank White in charge of its "speed dating" TechBites program, CEDIA Expo just made it a can't-miss event. Indeed, White's booming baritone voice and equally loud personality are sure to make the inaugural TechBites program memorable for attendees.
White, founding partner of StayTuned & Weld, an integrated technology consultancy, has been active in the residential connected technology business since 1983.
His career includes a 15-year tenure at Multiplex, where he created the ChannelPlus brand, to his time at AMX where he helped guide the company through a period of rapid growth, taking the company's revenue over $100 million in sales.
He has served on the CEDIA Board of Directors for six years and in 2014 was awarded the CEDIA Lifetime Achievement Award.
"I'm honored to be involved with the first-ever TechBites program at CEDIA Expo," says White. "This kind of programming will add energy and excitement to an already powerful platform. I have no doubt it will be informative as well as a fun time!"
Related: Speed Dating to Debut at 2018 CEDIA Expo
Designed for exhibiting brands to launch their most innovative products in a "speed dating" format, TechBites will offer the audience a lively, three-minute presentation from each new brand, followed by a two-minute Q&A session fielding questions from the media, influencers and industry pros.
A judging panel consisting of individuals from different areas of the industry will choose 15 brands which are bringing the most innovative products to the show to participate.
Applications are being accepted until June 22nd. Selected brands will be announced in July 2018. TechBites will showcase five brands on each day of the Expo.
Each day will feature a unique category:
Smart Home — September 6
Home Theater — September 7
Security — September 8
On each of the three days of TechBites, presentation highlights will be shared and live streamed via CEDIA Expo's Facebook page. TechBites will be held on the 2018 CEDIA Expo Smart Stage during September 6-8 at the San Diego Convention Center.
Design Connection with NKBA Endorsement
Meanwhile, CEDIA Expo has announced Design Connection, a program designed unite technology integrators with design and construction professionals.
The new platform will feature multiple programs and networking opportunities throughout CEDIA Expo 2018, including a 30 x 30 foot pavilion that will showcase technology for the kitchen and bath. In addition, the National Kitchen and Bath Association (NKBA) is endorsing the pavilion.
Other collaboration opportunities include participation in the Design Connection Tour Series and the Bourbon and Brownies networking event.
"Having an area on the show floor dedicated to technology and design integration will spark needed conversations between the two professional groups," says Suzie Williford, NKBA's executive vice president of industry relations & CSO. "Kitchen and bath designers are hungry for products that will move the needle on technology integration in intelligently built environments."
"CEDIA Expo is the only event that is tapping into this market and is opening the door to relationships that might not have been there before," says Brian Pagel, senior vice principal of Emerald Expositions. "CEDIA Expo 2018 will be rolling out new initiatives that connect designer and construction professionals with integrators, allowing for productive future projects."