Eaton Halo Home Series Offers Bluetooth Connectivity, Amazon Alexa Integration
Augmenting its selection of smart home products, the Halo Home line of lighting products provides homeowners with a choice of convenience options.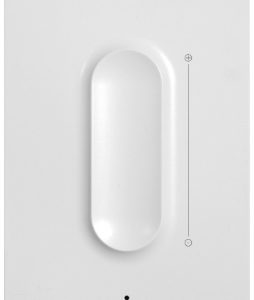 The Eaton Halo Home line of smart lighting technology expands the company's array of smart home products.
The Halo Home lighting system is a Bluetooth mesh solution that enables integrators to set up their clients' homes with more than 100 smart lighting products, which can be setup to complement daily activities.
"Halo Home is a unique to smart lighting. Where many in the lighting industry have taken a switch, bulb or fixture and made it wireless, we have built the Halo Home system through the eyes of the consumer to provide a superior connected experience," states Brad Paine, vice president and general manager, residential solutions, Eaton lighting division.
"Homeowners think about their lighting in terms of rooms or spaces, with each room consisting of multiple lighting products: controls, fixtures and lamps. Halo Home offers a complete package of integrated Bluetooth products that all work seamlessly together, whereas most other systems only offer a dimmer or a light bulb."
According to Eaton, the use of wireless Bluetooth allows the Halo Home system to install easily and be controlled from mobile devices, helping eliminate the need for a gateway or hub.
Related: Eaton Home Automation Hub Integrates with Honeywell, Kwikset, Denon and More
The product line includes a choice of 4-inch and 5/6-inch downlights, a smart Anyplace Bluetooth Dimmer, and an optional Internet Access Bridge. The Internet Access Bridge provides Wi-Fi connectivity, supports remote access to the lights, and enables Amazon Echo products for voice control capabilities.
Companion apps are available on iOS and Android to provide turnkey control, and Eaton adds that it will soon release in-wall wireless dimmers, outdoor flood and motion lights, a wall plug for lamps, and a wireless adapter that enables integrators to retrofit non-wireless lighting fixtures.
Eaton Halo Home Lighting Features
Bluetooth mesh supports simple product installation and the ability to install multiple devices
Supports voice control via Amazon Echo line of smart speaker products
Installs easily in new home and retrofit environments. Products don't need to be rewired and they eliminate the need to drill into walls as part of install process
Some of the Halo Home's user options include white tuning to adjust color temperature throughout the day
Scalable from one light to entire homes full of smart lighting
Halo Home app allows homeowners to access their lighting system from anywhere to control dimming, color adjustment, on/off, and scheduling