Ring is getting really serious about lighting control, introducing the Ring Smart Lighting system at CES 2019, and showing the brand new Ring Transformer, which makes dumb old low-voltage lighting systems smart.
The wireless transformer replaces standard power sources for 12V or 15V landscape lights (up to 200 watts total), enabling their control via the Ring app. In this way, old landscape lights can be incorporated into a "Ring of security" that includes Ring cameras, video doorbells, and the Ring Alarm monitored security system.
The low-voltage transformer, along with other new lighting-control products from Ring, comes from the company's acquisition of Mr. Beams in January 2018.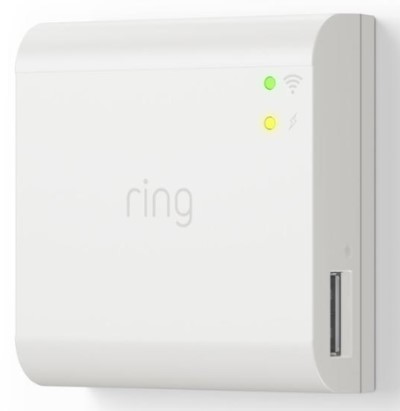 David Levine, co-founder of Mr. Beams and president of the new Ring Smart Lighting group, tells CE Pro that roughly 25 million homes have low-voltage landscape lights … connected to little else than the manufacturer's own timer or other rudimentary control.
MORE: Why Ring Acquired Mr. Beams
He says he was surprised to learn there weren't any simple retrofit options available for IoT-enabling legacy systems, most of which are "pretty much the same," and therefore good candidates for a smart transformeration.
The Ring Transformer communicates over proprietary RF to a Ring Bridge, which in turn communicates via Wi-Fi for cloud-based control and integration.
The products are scheduled to ship in March 2019, with retail pricing of $100 for the Ring Transformer, or $120 for the transformer plus Ring Bridge.
Via the bridge, the new transformer can intercommunicate with other Ring lighting products introduced at CES, including a wireless motion sensor, pathway lights, step lights and flood lights. It can also integrate with select Ring surveillance products and applications.