DOW Electronics to Acquire Arizona-Based Distributor AV Warehouse
DOW Electronics' acquisition of AV Warehouse will provide DOW with an expanded customer base now stretching into New Mexico and the Las Vegas metro area.
Press Release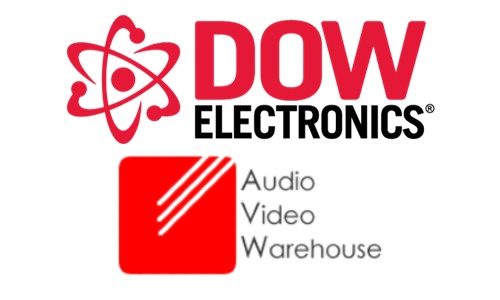 DOW Electronics, a consumer electronics distributor, recently announced that it has finalized an agreement with AV Warehouse to acquire certain assets of the Scottsdale, Ariz.-based distributor. The two parties expect the transaction to close by the end of business on Friday, December 11, 2020.
DOW will open for business Monday the 14th in both of AV Warehouse's former locations. This acquisition brings new customers and new vendors, as well as increases territory agreements with current DOW vendors to cover Arizona, New Mexico, the Metro Las Vegas area and more. The acquisition sets up DOW for future growth with new vendors, territory and customers.
"This acquisition continues DOW's growth and expansion in the custom integration industry," says DOW's president and CEO John Yodzis. "We are very excited to start building lasting relationships with new customers and vendor partners. Our team is ready to show customers the benefits and support available when doing business with DOW. In addition, I want to thank our existing vendor partners, who's support has been tremendous in helping us achieve our vision."
"We appreciate DOW's commitment to the industry and to its customers," adds Patrick Boyer, general manager of AV Warehouse. "With new product opportunities and DOW's customer service, we believe our customers are in good hands. We look forward to continuing to support the customers and DOW in our role as manufacturer reps."
"We are excited to welcome AV Warehouse's customers to the DOW Electronics family," says Chip Yodzis, executive chairman, DOW Electronics. "These new customers will experience the great level of service, commitment, and dedication that has been our hallmark for over 60 years."