DIY Smart Home System Wink to Require $5/Month from Users
Former DIY smart home darling Wink reverses course and requires users to pay $5 per month or their systems will be disabled by May 31.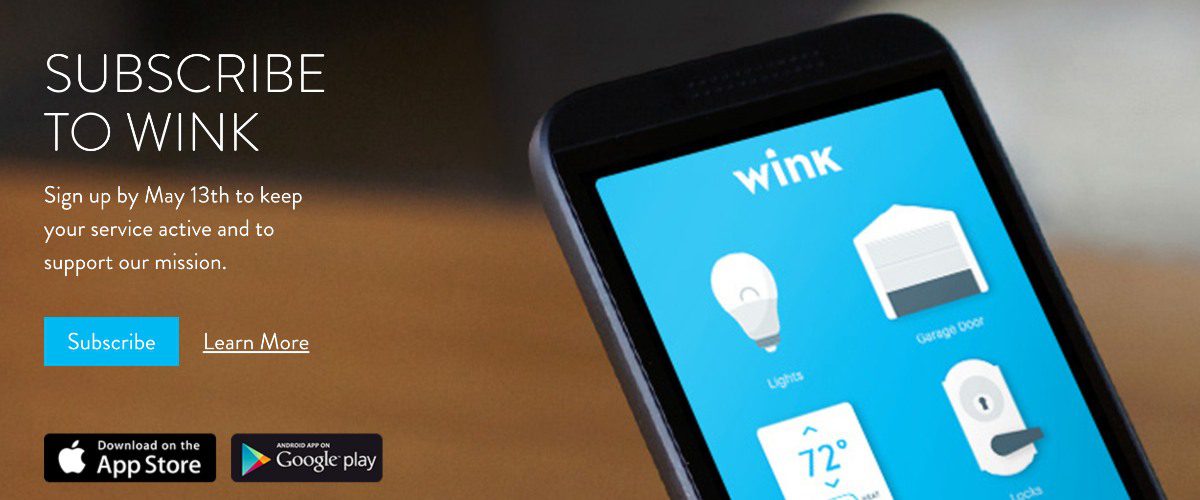 In yet another signal why professional installation of smart home equipment is preferable, DIY smart manufacturer Wink announced that starting May 13 end users will be required to pay the company $5 to keep their systems working, according to Consumer Reports.
The move is taking consumers by surprise, according to Consumer Reports, since Wink's original marketing prominently said "No Monthly Fees or Subscriptions" as the company tried to angle itself against professionally installed solutions.
However, the company's "Terms of Services" section includes the following statement:
"Wink reserves the right to interrupt the Services with or without prior notice for any reason or no reason" and that Wink has the right "to change and/or eliminate any aspect(s) of the Services as it sees fit in its sole discretion."
The switchola is yet another upheaval to the DIY smart home control maker, which was originally deemed as the smart home savior for Lowe's, before it was sold off to first to Quirky, then the hardware maker Flex, then sold again to rapper Will.i.am of the Black Eyed Peas fame back in 2017.
Will.i.am reportedly paid Flex $38.7 million upfront, plus made a $20 million commitment towards future manufacturing, according to TechCrunch.
The $69 Wink Hub ($69) supports Quirky's IoT products, along with third-party devices (via an open platform) that employ Wi-Fi, Bluetooth Smart (BLE), Z-Wave Plus, ZigBee and Lutron's Caseta wireless protocol.
Later in 2017, the company introduced its DIY "Lookout" security system – a Wink home-automation hub with new Z-Wave-enabled Wink sensors, and a security-centric app.
The system includes a PIR motion sensor ($39), door/window sensor ($29), and siren/chime ($39).
For $199, consumers get a second-generation Wink Hub 2, two window/door sensors, a motion sensor and a siren and chime. Users can add any "Wink-compatible" alarm, camera, doorbell, door/window sensor, garage door, lock or motion sensor to the system; however, in the FAQs Wink explains Lookout does not integrate with camera video recording at this time.
Consumers with existing systems are being asked to download the latest version of the software from the company's website in order to keep their systems working, then sign up for a subscription. If that is not done, the systems will reportedly permanently stop working on May 31, 2020.