More so than any other cable or satellite TV service, Dish Network has been an advocate for the home-technology installation channel, providing services and tools to make it simple for integrators to specify, install and support satellite systems for their residential clients.
Now the company wants dealers to know it's OK if they don't specify satellite dishes at all. At CEDIA Expo 2018, Dish's message to integrators was loud and clear: Embrace the cord-cutters!
WATCH THE VIDEO ABOVE
Dish itself is embracing the growing trend of streaming media services, as they displace traditional TV delivery. Sadly, many integrators are getting left behind the changing wave of streaming media, sitting idly by believing their clients will keep cable TV forever (and not making any money on that cable TV, by the way).
Thankfully, Dish is doing a lot of thinking for the custom installation channel, and pulling integrators (sometimes kicking and screaming) into the 21 century with new technologies for the cord-cutting generation.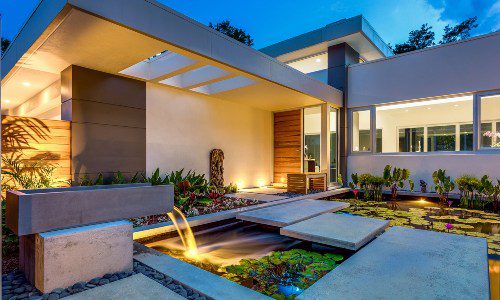 Landscape and architectural lighting create a magical and elegant ambiance for homeowners. The outdoor lighting industry has always been a phenomenal one and continues to grow in popularity. Now is the ideal time to learn more about this rapidly growing and highly profitable industry. Join our panel of esteemed lighting experts that will dive into why it's time for integrators to rethink their role in the outdoor lighting industry.
Register Now! 
"The revolution is going to happen with or without Dish. We just decided to get out in front of it."
— Frank Defilippis, Dish
"The world is changing on how people consume video," says Frank Defilippis, national sales manager at Dish Network. "Netflix really changed things for all of us."
But as consumers cut the cord in growing numbers, integrators tend to be left out of the content-delivery equation, according to Defilippis.
"There are no business models or revenue models for dealers from streaming media," he says. "We want to become part of that because we are in the delivery of video business."
Dish's Sling TV platform delivers live broadcasts over the Internet through a subscription service that starts at just $25 per month.
Dish AirTV Player Hardware Offers Margin
Integrators can sell both the service, as well as related hardware like Dish's AirTV Player, demonstrated for the first time at CES 2017.
"AirTV Player is an Android source that has been optimized for Sling Television," Defilippis says, "but it has also been optimized for dealer profit, which is something that has been missing in the streaming media category from some of the other popular players. We think that is important. People in this channel need to make money on parts and labor."
So why is Dish Network, a satellite company, focusing on cord cutters?
"We are doing it because it is going to happen," Defilippis explains. "It is a revolution. It's a change in the delivery of video… not just in the video delivery technology, but in the packaging and how people pay for content. People at all income levels are tired of the $250 per month cable bill. The revolution is going to happen with or without Dish. We just decided to get out in front of it. We actually created a separate company to do this, and it is going really well."
In addition to SlingTV and AirTV Player, Dish also recently unveiled its SlingStudio system designed to enable integrators to live stream events and enhance their social media outreach to find new clients.
RELATED: How Dish is Winning by Cannibalizing Itself: AirTV, Dish-on-a-Stick
If you enjoyed this article and want to receive more valuable industry content like this, click here to sign up for our digital newsletters!