Dish Pushes Envelope with SlingTV, SlingStudio
Dish Network enables integrators to capture cord-cutter clients with its AirTV Player for SlingTV. Its new SlingStudio product enables dealers to live stream cool projects or create instructional videos.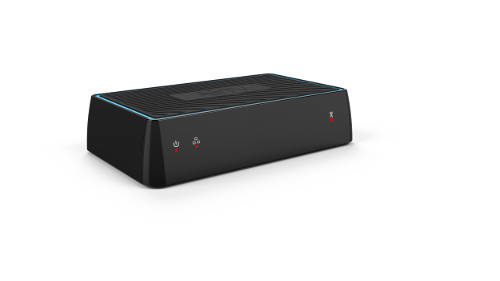 Some manufacturers play it safe… others really push the limits in an attempt to introduce entirely new concepts for integrators. This year, Dish Network is doing just that at CEDIA Expo 2018 (booth #1014) with several products designed to bring integrators out of their comfort zone to attract a new set of clientele, and even do a little bit of marketing.
While many integrators simply shrug their shoulders and walk away empty-handed when they have a client who wants to "cut the cord" from the cable companies, Dish is bringing its SlingTV product to dealers via the new AirTV Player, an innovative Android box specifically built for cord cutters.
It has been optimized for Dish's live TV over the Internet platform called SlingTV.
Meanwhile, on the marketing front, most integrators never shoot video of their best projects or try to create instructional videos for their clients. Dish's new SlingStudio is a video production platform that can enable that.
"We are bringing it to CEDIA this year because we think it can be a great tool for integrators who like to create YouTube videos or even live stream. It is a video production suite of hardware and software that is really cool," says Frank Defilippis, national sales manager.
Related: Dish's AirTV Gives Cord Cutters Freedom to Watch Local TV Anywhere
Among the features of SlingStudio are a 300-foot wireless range to the camera and a 3-hour battery pack. The unit is a live streamer, video recorder, video switcher and audio mixer all in one.
Also in the booth, Dish will have its recently acquired Parkifi technology, which provides IoT-enabled, wireless parking sensors with cloud-based analytics.
"It is just an example of some of the IoT innovations to come from Dish," notes Defilippis.
Dish Educational Sessions
Dish will have a product manager conducting one of the CEDIA Talks in the CEDIA booth (#1527). The topic is voice integration. That session will take place Thursday, Sept. 6 at 1 p.m.
Also, Dish is participating in the TechBites program on the Smart Stage on Friday, Sept. 7 at 1:30 p.m.