dARTS Launches Home Theater Package Designed to Reduce Room Reflection
Debuting during CEDIA Expo 2018, the new dARTS Home Theater Package features speakers digitally calibrated in an anechoic chamber.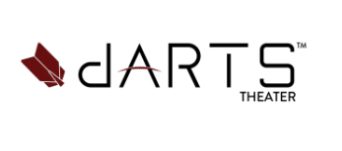 dARTS Theater (Digital Audio Reference Theater System), a sub-brand of MSE Audio, recently announced a new home theater package designed as a flexible system to fit within existing living and family rooms. The new package first debuted at CEDIA Expo 2018.
dARTS says its home theater solutions are designed with the mission to reproduce award-winning quality regardless of the environment.
Designed and manufactured in Jacksonville, Fla., dARTS drivers and speaker systems are digitally calibrated in an anechoic chamber where each system is tuned to within 0.5 dB of its reference response.
"Our goal was to create a flexible home theater package without requiring a dedicated home theater room," says Andy Lopez, director of marketing and sales for dARTS Theater.
"Our new home theater package features the award-winning quality and design that we're recognized for without having to create a room to fit the system. Our dARTS system is customizable for any room. And, at its affordable price point, homeowners can have the best cinema experience on the market at a great price."
dARTS Home Theater Package + Audyssey
System calibration is designed to be easy. Digital filters for each system are uploaded into the 16-channel dARTS amp and, once installed, dARTS dealers run a second calibration using a proprietary version of Audyssey that diminishes reflected sounds in the room, minimizing the impact the room has on the sound of the speakers.
Once the room is calibrated, the measurements are sent to the 16-channel amp to bring the speakers back to their reference response.
Related: MSE Unveils New Outdoor Amp, Subwoofer Line at CEDIA Expo 2018
The company says that once the system is calibrated, it sounds virtually the same in any room with minimal room reflection.
dARTS' says its new speaker format uses a sleek, flexible design that allows it to blend with any interior design in any room with in-wall and on-wall installation options, meaning homeowners can eliminate the need for a dedicated home theater room and instead transform their living room, family room, or other preferred space into a high-quality cinema.