CE Pro 100 Integrators Remain Optimistic in 2019 Despite Market Plateau
CE Pro 100 integrators are reacting to the current economic state with measured enthusiasm, anticipating 12.7% percent revenue growth in 2019.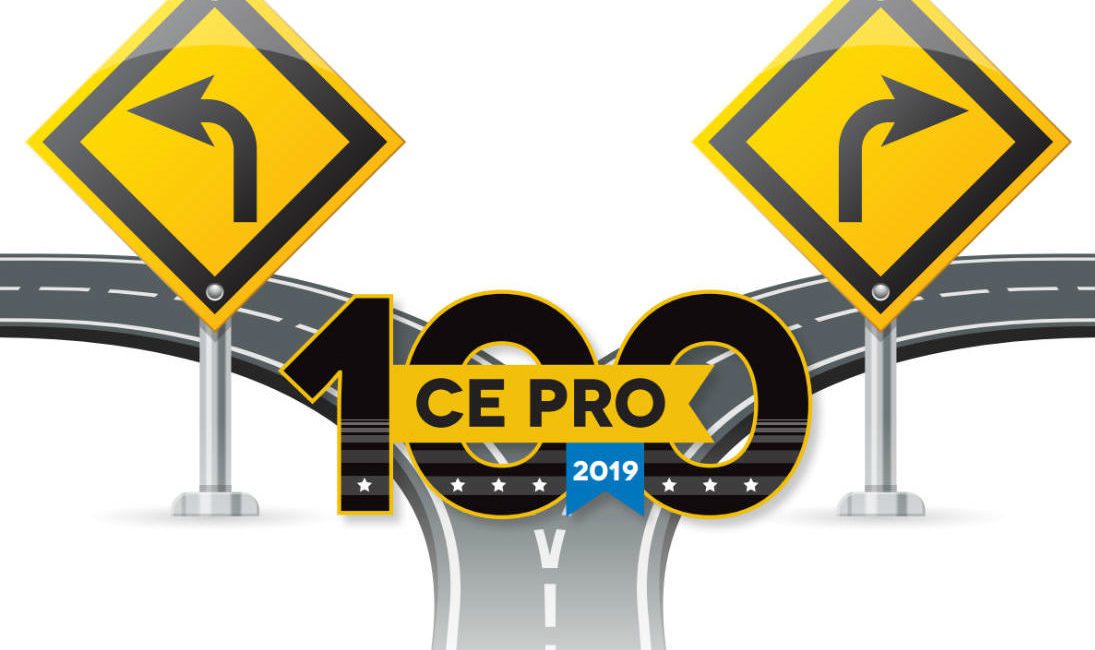 Historically, members of the CE Pro 100 are optimistic. For example, even during the great recession last decade, integrators were predicting year-over-year revenue growth — despite the fact that in 2009, for instance, the average custom integrator's revenues fell a devastating 56 percent! So it is not surprising that the CE Pro 100 is anticipating 12.7 percent revenue growth.
Anecdotally, several members have strong reasons for optimism.
One integrator reports he had already matched his entire 2018 revenue number by the end of March. Another just received a long-term, multi-year installation contract for a single project that will skyrocket his company's growth.
But overall, many of the same economic factors that have been in place for the past several years still exist but with measured enthusiasm heading into 2019.
For example:
Consumer confidence in the economy is falling heading into 2019. To date, the index shows a 7.3 percent drop through the first quarter of the year. CEO confidence is down 13 percent to date in 2019.
New home construction is plateaued. The U.S. Census Bureau and the U.S. Department of Housing and Urban Development report that housing starts are down 9.9 percent through February 2019 versus 2018. The number of starts is still at historically high levels of nearly 1.3 million total starts (970,000 of which are single-family, the remainder MDU).
The stock market continues to be volatile. The Dow Jones is hovering around 26,000 (at press time), which is more than 2,000 points higher than one year ago, but it has been subjected to large up and down swings for the past 12 months. A higher stock market means more cash to spend, especially among the wealthy.
Home remodeling spending is expected to rise solidly in the first three quarters of 2019 at around a 7 percent clip, but according to Harvard's Joint Center for Housing Studies the remodeling market growth rate is expected to be just 5.1 percent in Q4 2019. That is still growth — homeowners are expected to spend $354.2 billion in on home upgrades.
Market Plateau Still Matters
The market plateau is not lost on several CE Pro 100 companies. Last year, just three companies expected their revenues for 2018 to be "flat."
Heading into 2019, 10 companies are anticipating no revenue growth. Likewise, last year just one company expected a drop in revenue in 2018. For 2019, three companies expect lower income at an average 15 percent drop.
As noted, the median CE Pro 100 company reported $5.2 million in revenues last year. Median is the figure at which half the respondents are above and half are below. If revenue from all sources is considered, the CE Pro 100 represents companies that earned approximately $2,144,099,976, or $2.1 billion last year.
Read Next: 2019 CE Pro 100—Top Home-Tech Installation Firms Up RMR, Predict 13% Growth
The number of installations per company continues to grow. The median number of residential projects among the CE Pro 100 was 166, a 19 percent drop from 2017. That continues a trend of integrators being more selective, opting to go after fewer but higher-priced jobs.
The average revenue per customer in 2018 was $31,874. (Note: This revenue-per-customer figure does not indicate the revenue derived from installation only, but the total revenue derived from both installation plus RMR.)
The average revenue per installation grew 9 percent compared to the previous year. The median number of employees in 2018 is 24, up from 22 the previous year.
One other benchmark of note: There are 53 companies on the list that exceed $5 million, up from 48 last year.