Bluesound Pulse Soundbar Carries New MSRP
With newly adjusted price points, the Bluesound Pulse Soundbar is more accessible to a wider range of consumers.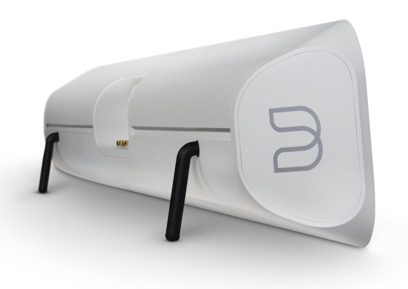 Adjusting the pricing on its dual-purpose home theater and whole-house audio solution, the Bluesound Pulse Soundbar is now available for $799 in black or for $899 in white.
Through its new pricing, the Pulse Soundbar will be more accessible for a wider array of consumers, and homeowners will be able to use the product to listen to their favorite movies, TV shows, and audio content that includes high-resolution audio and streaming media.
"The soundbar category continues to be a strong performer industry wide," comments David Cain, global vice president of sales and commerce, Bluesound.
"By positioning the Bluesound Pulse Soundbar at an even more affordable price point worldwide, it becomes a great entry point for consumers who want to enjoy high-resolution sound for their high definition TVs."
Related: Lenbrook's BluOS – The Making of a Wireless Platform
Bluesound points out the Pulse Soundbar is one of the first soundbars available to consumers that has compatibility with high-resolution audio content through its integration with the company's BluOS wireless whole-house audio operating system.
Bluesound Pulse Soundbar Delivers System Versatility
Elaborating on the home theater capabilities of the Pulse Soundbar, Bluesound says the product provides users with Dolby Surround Sound, and the ability to combine with Pulse Sub to augment its low-frequency capabilities.
Moreover, when connected to a pair of the company's small-footprint Pulse Flex speakers, integrators can build wireless 4.1 surround systems that deliver immersive sound without the limitations of wired systems.
Bluesound Pulse Soundbar specifications:
Built-in Dolby Digital for home theater applications
As a wireless whole-house component, it serves as a zone within a complete system
The Pulse Soundbar offers multiple inputs and outputs
Streams Internet radio, cloud services, and locally stored music
Built-in BluOS for control
Pulse Soundbar incorporates six drivers (two tweeters, two midrange drivers and two woofers) and two passive radiators
A 120-watt DirectDigital amplifier drives the speaker's multiple driver array
Built-in digital-to-analog converter (DAC)
Bluetooth options
Ships with wall mount