ADT Could Go Public for $15B as Early as 2018
Apollo Global Management, parent company of ADT, could register for an IPO in the fall and take ADT public by the end of 2018. Apollo acquired ADT in February 2016 for $7 billion.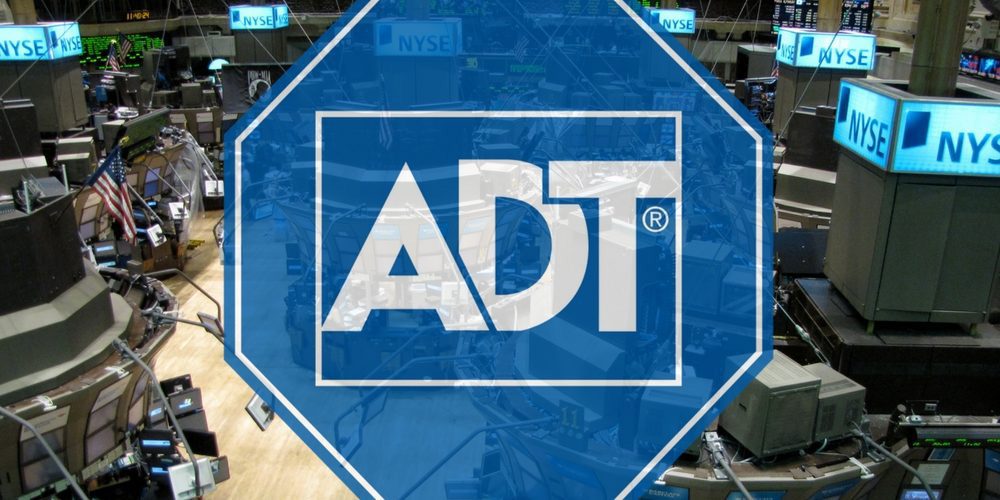 The Wall Street Journal is reporting today that private-equity firm Apollo Global Management, which acquired ADT in early 2016 for a hefty $7 billion, is preparing an initial public offering for the security giant and CE Pro 100 firm at a $15 billion-plus valuation.
The stock market listing could be the largest private equity-backed initial public offering since hotel company Hilton Worldwide Holdings Inc. went public with a $19.7 billion valuation in 2013, according to Reuters.
One of the anonymous sources speaking to the WSJ said ADT could register for the IPO with the U.S. Securities and Exchange Commission (SEC) by the fall and go public at the end of 2018. However, timing could change as the IPO market is often very volatile. So far this year, private equity backed companies have raised $5.9 billion in public offerings, down 30 percent from the same period in 2015 and 70 percent in 2014, according to Reuters data.
Recording $2 billion in revenue in 2015, ADT employs 20,000 people across nearly 300 locations and serves 7 million customers, of which 2 million are connected through the ADT Pulse app.
Possible IPO Follows Big Changes for ADT in 2017
When Apollo Global Management, parent company of Protection 1, acquired ADT last year it was a $7 billion deal for the electronic security industry's largest company and most iconic brand. Apollo appointed Protection 1 CEO Tim Whall as CEO of the new combined security installation and monitored services behemoth.
Whall was celebrated for aggressively growing P1 the past several years by targeting customer service with ferocity and spirit, expanding into national accounts and integrated systems. ADT has been putting an emphasis on improving customer service for those 7 million people since its merger with Protection 1.
During an interview with CE Pro sister publication Security Sales & Integration earlier this year, ADT chief marketing officer Jamie Haenggi shared her excitement about state of the security industry and the recent merger with Apollo and Protection 1.
[CES 2017] was the first time a real acknowledgement came from the folks on the home automation side that security is pulling this industry through. There's been a long desire for the home automation side to be the lead but the practical reality is security is driving the industry.

While I think traditional alarm companies like ADT are a big part of that, when you look at some of the startups that are succeeding in comparison to those that aren't, they're all coming at home automation with a security story or security use case. So, for me, the headline is that security as a theme is what's driving home automation.

…

Here's something you probably never thought you'd hear ADT saying: Yesterday, we answered 99-point-something percent of calls within 60 seconds. There were about 80 calls among more than 50,000 we took that waited longer than one minute.

That has been such a drumbeat of Protection 1: one ring, a live person answers the phone. Another thing that's different, you go back to May 1, when we first got here. There were about 42,000 installation service calls or service calls waiting to be serviced.

That's about a seven-day backlog. Today that's down to 10,000, so we're almost delivering same-day service, and we'll continue to beat on that and organize operations such that we can deliver on the promise of same-day service.

I'm here to tell you without a doubt you can deliver operational excellence at a company the size of ADT. We're starting to do it, and see it, and the employees are excited by it.
---
This article originally appeared on CE Pro sister publication Security Sales & Integration.