ADT (NYSE: ADT) on Thursday reported a net loss of $112 million in its fourth quarter, compared to $72 million during the same period the prior year. The company posted full-year total revenues of $5.3 billion, compared to $5.1 billion posted during the prior-year period.
For the year, ADT reported a net loss of $632 million, compared to prior year's net loss of $424 million. Net loss increased primarily as a result of an increase in operating expenses associated with the ownership of Defenders and an increase in net interest expense. The increase in net loss was partially offset by higher total revenue, net of the associated costs of revenue, and the aggregate impact due to the sale of ADT Canada in 2019.
Adjusted EBITDA was $2.2 billion, compared to $2.5 billion a year ago. The decrease in Adjusted EBITDA from the prior year period was driven by the impact from the Defenders acquisition, the sale of ADT Canada and a lower volume of commercial transactions due to the COVID-19 pandemic. A higher volume of residential outright sale transactions and spending controls partially offset the decrease.
The company said it had a loss of 14 cents per share. Losses, adjusted for non-recurring costs, came to 12 cents per share.
During an earnings call with investors on Thursday, ADT President and CEO Jim Devries explained while the pandemic and its continuing impact provide some uncertainty, the company expects to return to low double-digit revenue growth and substantial year-over-year improvement in profitability levels for commercial customers during the course of the year.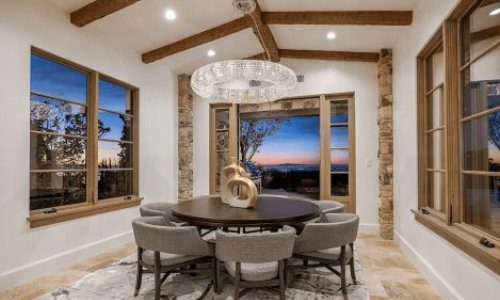 As a custom integrator, lighting is in demand. Effective communication, education and showcasing the value proposition of LED light fixtures in conjunction with integrative control systems are the keys to overcoming challenges and closing sales in this specialized market. Join us as we discuss the future of digital lighting and control with David Warfel from Light Can Help You and Patrick Laidlaw and Mark Moody from AiSPIRE.
Register Now! 
"Our early optimism is heightened because of the backlog of commercial customers was actually higher at the end of 2020 than the prior year and the pipeline for new business is healthy. We have an outstanding leadership team in commercial and we're very excited about this part of our business," he said.
In 2020, Devries said increased its net subscribers for the full year. "Our new U.S. RMR additions started off solid in Q1 at plus 7%, but then in Q2 were down 11% as most of the country began shutting down. However, we continue to drive sustainable internal improvements to our subscriber acquisition engine."
Devries attributed this efficiency contributed to not only favorable results with the positive momentum for the business, especially when combined with consumer trends such as the desire for increased home security, the acceleration of smart home adaption and growing consumer spending on home improvement.
U.S. RMR additions increased year-over-year 10% in the third quarter and 15% in the fourth quarter. ADT's interactive take rate increased to 86% and reached the milestone of 3 million residential interactive customers. And this month, ADT added its one-millionth customer on the Command platform, Devries said.
ADT expects full-year revenue in the range of $5.05 billion to $5.25 billion. Adjusted EBITDA in the range of $2.1 billion to $2.2 billion, and adjusted free cash flow in the range of $450 million to $550 million.
Full-Year 2020 Highlights
For 2020, ADT reported gross revenue attrition at 13.1%, down from 13.4% in the prior year and significantly below the attrition for legacy ADT prior to the Apollo acquisition, which eclipsed 16%.
During the earnings call, CFO Jeff Likosar said the company posted revenue payback at a record 2.2x in 2020, compared to 2.3x in 2019 and 2.7x on a pro forma basis in 2015. He explained some of the company's core financial measures were affected by the disposition of its Canadian operations in 2019 in the acquisition of Defenders in early 2020.
"Despite the favorable economics, these transactions reduced our adjusted EBITDA, which was $533 million in the 4th quarter of 2020 and just under $2.2 billion for the full year," he said.
Our total year 2020 revenue was $5.315 billion, up 4% driven by growth in installation revenue primarily due to a higher volume of outright sales transactions to residential customers, which includes volume from the Defenders' acquisition. This increase was partially offset by lower sales to commercial customers, which while down for the year due to COVID-19 improved sequentially in the third and fourth quarters.
The company reported strong 2020 adjusted free cash flow, up 14%, attributable to several factors including offsetting dynamics related to COVID-19. "A key contributor was efficiency in net subscriber acquisition cost [SAC], which was down year-over-year despite our growth in RMR ads," Likosar said.
---
This article originally appeared on our sister publication Security Sales & Integration's website.
If you enjoyed this article and want to receive more valuable industry content like this, click here to sign up for our digital newsletters!