Clients Should Have Remote Monitoring … 'Like It or Not'
Access Networks will now include its Live Monitoring service in every network it builds, and debuts its Access Networks Certified Expert (ACE) certification.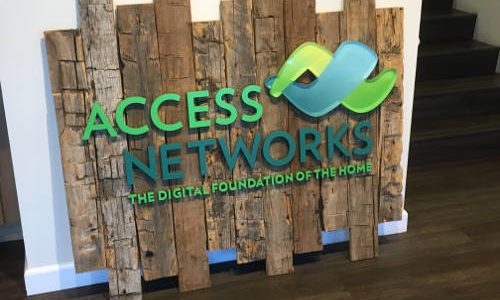 Remote access/remote management is here to stay, and integrators need to get on board. That is the blunt message from Access Networks, makers of pre-configured home networks for the custom installation industry. The company's newest service is called Live Monitoring, in which Access Networks is actively monitoring dealers' clients networks for them.
"The only way to get things done efficiently is by doing it remotely. If you have to travel to the homeowner's location every time there is a problem, you are not making money. Every one of our networks going forward is going to have the Live Monitoring service built into it… like it or not… you are getting it," says Hagai Feiner, president of Access Networks.
"We would like to see integrators put value on their service by selling the Live Monitoring service to their homeowners," he adds, noting from personal experience in his own home that integrators are still not aggressively seeking to earn recurring monthly revenue (RMR).
"With the integration service in my own home, the integrator never even pitched me on recurring services or a service contract. It is something that sales people in general usually shy away from offering. It is time we turned that corner as an industry and start putting value on what we do," says Feiner.
"If you have to travel to the homeowner's location every time there is a problem, you are not making money."
— Hagai Feiner, Access Networks
Bryce Nordstrand, chief sales officer at Access Networks, says the new Live Monitoring service gives dealers the ability to offer turnkey network solutions to their clients, and it allows us to do the ongoing monitoring and servicing of the products on the network.
SEE RELATED: 4 Network Training Tips for Newbie Installers
Nordstrand says the company is taking to the next level by introducing a training and certification program for dealers.
"We are going to share the same level of expertise we have in-house with the dealers," he said, noting that trainings will regularly occur at Access Networks' new Easton, Pa., facility, along with its Los Angeles-area headquarters.
According to technical trainer Nathan Holmes, the new Access Networks Certified Expert (ACE) credential will training integrators on troubleshooting, configuration and setup.
The company is also guiding integrators into RMR with a new 10-tiered service plan program it recently outlined to help dealers get started in remote management. The program ranges from $29 per month up to $1,500 per month, with varying levels of response time, services, phone support, etc. Dealers are encouraged to select up to three of the tiers that best fit their business (based on criteria such as average project size, number of employees, size and scope of service team, and several other factors) and best fit their typical customer (based on criteria such as tech-savviness, net worth, age, and several other factors).