Access Networks, an enterprise-grade networking solutions provider and Snap One brand, has bolstered its line of Wi-Fi 6 certified wireless access points with the addition of the A350 Wi-Fi access point. The company says this AP is ideally suited for bringing the technology's performance and functionalities to smaller environments and modest networking requirements.
The A350 Wi-Fi access point joins Access Networks' A550, A650, and A750 to provide integrators options for networking projects of every size and scope.
Access Networks says the A350 is an important addition to its portfolio as Wi-Fi 6 is expected to make up 79% of all Wi-Fi product shipments within the next two years, according to research firm IDC. With the new A350 Wi-Fi 6 access point, integrators can transition customers to Wi-Fi 6 gradually, integrating more robust access points if and when necessary, the company notes.
Like the other Wi-Fi 6 access points in the line, the A350 features Access Networks' Beamflex adaptive antenna technology to reduce interference and boost reception. Access Networks backs the product with four years of ongoing service and support.
Access Networks A350 Rounds Out Comprehensive Wi-Fi 6 Lineup
For larger environments and more complex applications, integrators can upgrade to the Access Networks A550 or A650, the company adds. At the top of the line, the A750 is the most robust access point in the portfolio, meeting the demands of large homes with heavy Internet traffic.
"Access Networks is committed to providing industry-leading solutions that optimize network performance. The new A350 Wi-Fi 6 certified wireless access points, as well as our other Wi-Fi 6 access points, offer integrators and end-users the best Wi-Fi solution through their adherence to the newest networking standard," says Bryce Nordstrand, vice president and general manager at Snap One.
"They can be added to a home network at any time, easily integrate with legacy Wi-Fi products, and when connected to other Wi-Fi 6 compliant products deliver to bandwidth-strained households a Wi-Fi experience of exceptional speed, range, and reliability."
The Wi-Fi 6 certified models, including the new A350, bridge the performance gap from gigabit Wi-Fi to multi-gigabit Wi-Fi and enable the network to function at full capacity even when multiple Wi-Fi devices are connected simultaneously, the company adds. They also extend the battery life of mobile devices, include functionality to avoid interference from nearby networks, and feature the latest Wi-Fi security standard, WPA3, for enhanced security of devices on the network, according to Access Networks.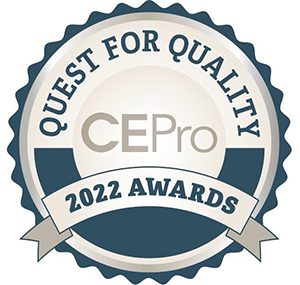 CE Pro urges integrators to recognize their suppliers that go above and beyond to deliver premium support and service. Cast your vote today to recognize the services (not the products) from your favorite manufacturers and distributors.
Cast your vote today!