4 Video Games to Play to Pass the Time While in Self-Quarantine
Many professionals are suddenly finding themselves with a lot more time at home thanks to the coronavirus, so here are some games well worth some exploration.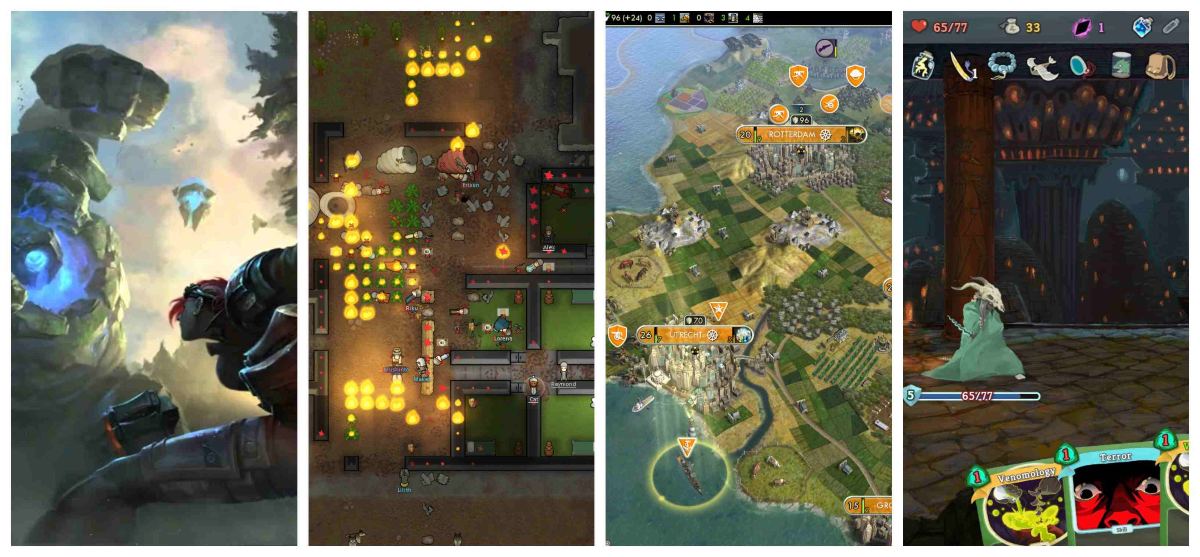 Video game lovers around the world are finally feeling a bit vindicated, as the antiquated but occasionally accurate depiction of gamers sitting in basements, shunning the light has worked in their favor with the current outbreak of coronavirus. But now is the perfect time for casual smartphone gamers to take a break from "Candy Crush" and join the gamer ranks, opting for meatier, fully fleshed out titles from several well-respected names in video games.
Thankfully, video games as a medium are filled to the brim with titles specifically designed to be immersive, ready and waiting for players to sink 100+ hours of free time into without even noticing. As a gamer for over two decades, I thought it would be fun to provide integrators and their families a list of such games so that bingewatching Netflix shows isn't their only source of entertainment for the foreseeable future.
---
4 Great Time Sink Video Games
---
#1: League of Legends (PC, Mac)
Starting off my list is a game that routinely finds itself as one of the most popular video games in the world, thanks to its free-to-play status and roster of nearly 150 playable characters. Out of all of the games I've played in my life, the one that I've spent the most time playing is undoubtedly "League of Legends".
While the community is largely toxic, if adults and teenagers can quell the desire to type swears at each other when something goes wrong, League can be a fantastic game to play casually. Matches take between 15 and 30 minutes on average and the game has several different modes to choose from, including two spinoff games: "Teamfight Tactics" (TFT), a unit battler with tons of synergies and team compositions to try out, and "Legends of Runterra", a multiplayer virtual card game.
What makes "League of Legends" so appealing to many is how intimately familiar players can become with specific characters, learning every subtlety of the character's playstyle and figuring out how to beat their opponent by outsmarting or outplaying them. It's a game that rewards skill and dedication, something many other games forgo entirely.
#2: Rimworld (PC, Mac)
In this game of otherworldly colonization, the power is in the player's hands to create entire civilizations full of misfits who crash land on an alien planet, deciding what resources should be gathered, what structures should be built, and what societal expectations will be encouraged. If you've ever wondered what it would feel like to play god for a day, "Rimworld" is the game for you.
"Rimworld" is infinitely customizable with modifications able to be downloaded via online communities like Steam, which allows players to set parameters and challenges for themselves that stretch far beyond what the game offers in its base verison.
While "Rimworld" is a great game for adults and teenagers, I'd advise against allowing children to play it due to its overall complexity and reasonably steep learning curve. Also, be aware that this game is extremely habit-forming to the point where you'll start up your colony in the morning and then suddenly wonder why it's dark outside.
#3: Civilization V (PC, Mac, Linux)
Sid Meier's beloved franchise "Civilization" has become a staple among all strategy game fans ever since it originally launched way back in 1991. Its unique hex-grid turn-based style allows players to take control of the greatest civilizations throughout human history. The catch? Players are pitted against other civilizations in a battle for natural resources, land, tourism, religion, and political position. The game rewards pattern recognition, fair diplomacy, and the steadfast belief that no matter how bad things may seem, one more turn may be a gamechanger.
"Civilization V" is considered by many to be the most complete version of the game ever released, featuring several meaningful DLC packs that significantly upgrade certain systems in the base game and expand upon others. History buffs will also appreciate how each playable civilization has its own, historically accurate units and attributes that promote different playstyles.
#4: Slay the Spire (PC, Mac, Xbox One, PS4, Nintendo Switch)
I'm a huge fan of collectible card games like "Magic: The Gathering", so when Mega Crit Games released its take on the card game formula, I was immediately intrigued. Now, after playing "Slay the Spire" for over 120 hours on both PC and Nintendo Switch, I feel safe to say it's one of my favorite indie games ever made. After selecting one of the four characters in the game, each of whom has certain cards that can only be used by their class, the goal is simple: Make your way through a dungeon, encountering enemies along the way, and defeat all of them to improve your deck and increase your chances of getting out alive.
While the concept is barebones, the gameplay and strategy are among the deepest I've ever experienced. Selecting the right cards can create powerful combinations and interactions that fundamentally change the way each round is played. The game is also what the industry calls a rogue-lite, a style of game that only gives the player one life to complete the entire game, and if they fail they're forced to start again. That may sound brutal for a casual gamer, but "Slay the Spire" is clever with its execution, allowing slain players to unlock permanent relics and cards that end up in the game the next time they decide to play.
See videos of each of the games I mentioned by clicking here.