This year's CE Pro Masters is especially poignant with the passing of Chuck Schneider (CE Pro Masters class of 2014), who died in November 2020. The CE Pro Masters was the brainchild of Schneider, who believed CE Pro needed to recognize some of the "lifers" in the industry who have spent decades devoted to the market. Truth be told, "Old Farts Club" was Schneider's working title for this annual feature, now in its ninth installment with 100+ members.
Back in 2013, Schneider wrote: "About 40 years have passed for many of us since we installed our first phono cartridge. In my wildest dreams, I never thought consumer electronics would turn out to be my life's work. When I applied to the little stereo store near Boston University in April 1969, I was looking for a part-time job — beer and pot money. (Unlike Bill Clinton, I inhaled, and so did you.)
"The consumer electronics industry just sucked me in. It was fun. There was passion. And it was cool. Back in the 1970s, there were very few cool jobs. You could work in a record store, a camera shop, a head shop or a stereo shop. That was it. Any other employment was working for the establishment, 'da man.' Turns out I was hardly alone. We Baby Boomers built this entire industry," he wrote.
It was with that mindset that CE Pro and this year under the direction of Deborah Smith, one of the original CE Pro Masters, presents the 2021 class. As usual, there were multiple nominations from the industry.
Ron Calls, CEO, One Firefly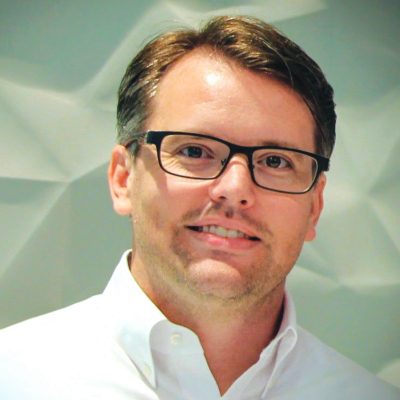 If there is a rock-star service company in our industry, surely it is One Firefly, not because they came flying out of the gate with a winning game plan, but because they were able to successfully apply hard lessons from a failed first business concept.
Says CEO Ron Callis, "I've been in business for 14 years and to be honest, the first seven or eight years were fantastically difficult. The company launched as Firefly Design Group, an outsource engineering firm for custom companies, providing CAD drawings, schematics and backup engineering support to help integrators sell more complex custom projects, he explains.
"I thought that if I built a crack outsource engineering team, integrators would rush to hire us — and then mark up the work," he says. "Unfortunately, I neglected to do any real market research to back up my hunch, and over time, the cold hard reality set in that the market did not really want or need our services, and the concept was not really viable or scalable.
"To boot," adds Callis, "as a first-time owner with no background in business, I just made it up as we went along and proceeded to make a series of novice mistakes, in particular, over-hiring staff before new business was secured, which at times left the company quite vulnerable."
Necessity is often the mother of invention, and as it turned out, Firefly Design Group started creating marketing materials and building websites for dealers to help them successfully sell an engineering line item … so Firefly's own business could survive. "Though by 2013 we had built the engineering business up to $1 million dollars, it was barely profitable — and all uphill. I couldn't work any harder and I finally realized I needed someone to help me with finance and operations."
Firefly hired Taylor Whipple, who has an MBA in Finance and experience with start-ups. He helped Callis realize that marketing was the more solid, growing, profitable (and fun) part of the business, "and that the engineering side had become exactly the opposite."
In late 2015, Callis closed the engineering side to double down on what was working. In Q1 2016, they debuted One Firefly, a company solely focused on being the best marketing agency to the custom integration channel.
Today, with more than 60 employees (including 10 in Mexico) and 30% year-over-year growth track record, One Firefly serves more than 500 customers for whom they create websites, collateral marketing materials, SEO, SEM, social media campaigns and more, including manufacturers that seek out the company to assist their dealers.
"I'm a lifelong learner and teacher," says Callis, "and I love that we are challenged every single day to solve new problems. I relentlessly strive for excellence in our products and our teams. We celebrate our wins, but we're constantly innovating to be a better value to our customers."
Charles Bock, President, Stereo Barn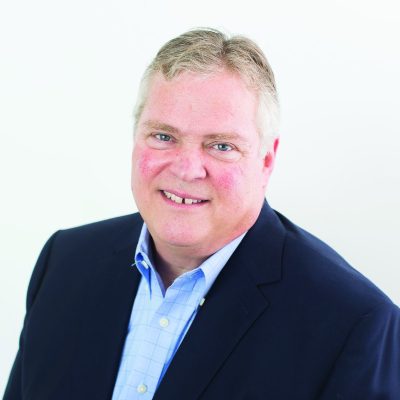 The 50th anniversary of a retail CE company is not something you read about every day, but this year Charlie Bock is celebrating that milestone with Stereo Barn, located in Sinking Spring, Pa. The business was started by his father, Charles N. Bock Sr., who in 1971 opened a small retail AV store in a barn in the middle of a cornfield, hoping to offer customers a place to buy specialty hi-fi brands like Sansui, Akai, Teac and AR instead of the more pedestrian console brands.
As a teenager, the younger Bock loved hanging around the store. He worked at Stereo Barn part-time until he graduated college when he jumped in with both feet — and never looked back. "Basically, my entire adult life," he says.
The youngest of five brothers, Bock and an older brother worked together in the store throughout the 1980s, steadily growing the business by providing audio fans more premium options. "It's incredible to think back to the retail simplicity of those days, before custom and networking, when customers bought a receiver, cassette deck, turntable and speakers," he recalls, "and all we needed was an orange crate cart to wheel everything out to their car."
When Charles Bock Sr. died in 1991, he left the business to all five sons, and it wasn't until 2001 that Charlie Bock and his wife, Patti, finally bought everyone out to run the business by themselves. Though today 80% of Stereo Barn's sales are installation based, there has always been a strong retail component, and Bock remarks how the showroom remains an incredibly powerful tool for showcasing smart home technologies and upgrading customers to higher performance AV.
The showroom has always enjoyed a well-deserved reputation for its stylish architectural design and inviting look and feel. Bock used the Covid shutdown time to refresh their home theaters and audio displays.
During the late 80's, Bock realized he had a lot to learn about running a better business and set about meeting some successful dealers around the country. "One of my big lessons learned was never to think you know everything and always be open to learning new things," he says. "I was lucky enough to learn from my local reps and some of the true giants in our industry like Walt Stinson and Bjorn Dybdahl — and hopefully it was vice versa."
He also found PARA, a national management association for specialty CE dealers, which provided him a fountain of business resources and education in addition to being a great opportunity to meet, network and befriend some of the best minds in the industry. Always appreciated for his sharp mind and quick wit, Bock adds, "For me, the best thing about our industry is the people in it and the give and take among peers."
Bock sat on the PARA Board from 1996-2005 and was PARA's president from 2001-2003. After completing his presidency, he focused on doing more to promote himself and Stereo Barn to the local community.
Bock spent the next 12 years on the Board of the Reading Symphony Orchestra, the last four as president, where he was able to bring much needed business skills to help this non-profit music organization survive. "What an incredible experience that was — I learned a lot, met a lot of prominent people, heard a lot of great music, and put myself and Stereo Barn on the local map, big-time."
The caveat about volunteering, he notes, is that if you're not careful it can take over your life. "So to succeed," he says, "you need to find the balance between doing things outside and inside the company — and still have fun.
Richard Colburn, National Sales Manager, Fidelis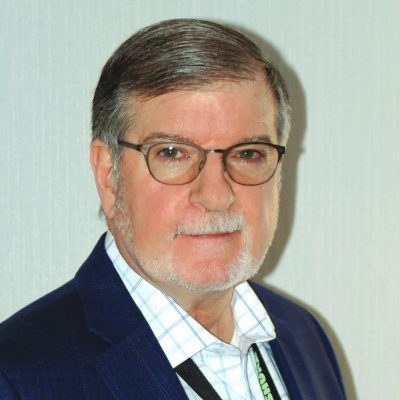 A lifelong music fanatic, Richard Colburn remembers the moment when he first heard a classmate's really great stereo system at the University of Maine in Orono. The sound quality absolutely blew his mind — and changed the course of his life toward what would ultimately become a long and multipronged career in high-end audio.
After graduation, Colburn felt he needed a break and passed on a teaching fellowship in English Literature to work in an audio store in Harvard Square and the rest, as they say, is history. "For me, this was my dream job. Listening to the likes of King Crimson and Pink Floyd all day long, reproduced through quality audio components, made my soul sing," he says.
After several years at Minute Man Radio, Colburn joined Cambridge, Mass.-based Suffolk Audio, one of the country's first truly super high-end audio stores, where his love of high-performance musical reproduction blossomed. After a return stint at Minute Man didn't go as planned, he tried his hand at repping and then stepped away from hi-fi, taking a job selling Saabs and Alfa Romeos (another lifelong passion). He enjoyed the work and always liked to say that "selling a Saab was easier than selling a $300 cassette deck, since people actually needed a car."
On a hunch, one day in 1978 he stopped into another suburban Boston hi-fi store, Natural Sound, where he heard a pair of Tangent speakers and within weeks was U.S. sales manager for the brand. On his way back from New York City one day with a giant Tangent PO in hand, he was informed that the company abruptly closed its doors.
He visited the Canadian distributor to see if he could buy Tangent, but when informed that he couldn't use the name, he immediately reset, moved to Toronto, called on ace speaker designer Kevin Voecks, and started up the design and production of Mirage Speakers in his living room. For a while, Mirage was jointly owned by five people and Colburn acted as U.S. sales manager for several years until Howard Heiber came along and bought both Mirage and Energy to form API.
At that point, Colburn married and moved to California where, over the next 30 years, he cycled through many stints as national or regional sales manager for Plateau, Rogers, Nakamichi, Proton TVs, Bryston, Shunyata Research and Auralec, plus more major stretches as the first national sales manager for AudioQuest for five years, a 10-year tenure as Western regional manager for API, and currently as national sales manager for Fidelis, selling very high-end brands like Harbeth and Exposure. He also spent the last year writing a memoir called 'Adventures in Hi-Fi," due out by year's end.
"Mostly, I am eternally grateful that I got to fly all around the world, making friends with colleagues in Japan, Italy, Canada, China and England, many of whom I've stayed in touch with for close to 50 years. We bonded over music, then it became about hi-fi, then we were real friends. In fact, throughout my entire career I never really 'sold' in a conventional manner. I would just talk to people in an organic, non-scripted way. When you can really feel what people want, you hit the sweet note — and almost always make the sale."
Mark Cerasuolo, Director of Marketing, Morningstar Corp.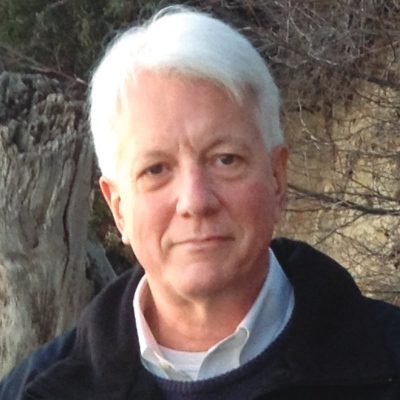 When it comes to having a well-rounded and well-traveled career in consumer electronics, Mark Cerasuolo might win the prize. Cerasuolo's nearly 40 years in the industry cover 13 brands with various retailers, audio and smart home control manufacturers.
Starting in 1972 while still in college, Cerasuolo's first "job" in the industry was a non-paying position as part of the University of Massachusetts, Amherst Stereo Co-op.
"We were volunteers in this student organization, receiving an academic credit. Members joined for a small fee and could buy stereo components at 8% over our cost (kind of like an early warehouse club). We'd set up a demo system on a table in the Campus Center along with literature and a price sheet and take orders, with components picked up monthly. It was a lot of fun. One of the founder's dad was an executive at Acoustic Research, so we got overstocked and seconds of AR speakers and turntables," he recalls.
That experience led him to a local retailer, Lafayette Radio Electronics, selling everything from stereo gear to electronic educational kits, color organs, scanners, antennas and CB radios. The stores also carried Pioneer, Sansui, TEAC, McIntosh, Bose, JBL, AR and many other brands.
"It was about as much electronics diversity as you could get under one roof," he says.
Cerasuolo worked his way up from a part-time employee to the sound room to doing tech work including light repairs and assembling connectors, inventory, setting up scanners and installing antennas.
"The store was managed by a very colorful guy who had a lot of side interests with local restaurants, student groups, and more, and, as it turned out, many of them weren't exactly above-board. One day there were these guys in suits taking inventory and going over all the paperwork. Turns out they were a security firm hired by the chain's management, and they'd fired almost everyone else and walked them out the door! I asked the assistant manager what that meant, and he answered, 'It means I'm the new manager. Do you want to be the new assistant manager?' I said, 'Sure!' That's how I started. I had to withdraw from UMass to work full time, figuring I'd 'go back in a few semesters' and finish. I did just that, but not until 2010 (and got to speak at my much-delayed graduation)!"
From that humble beginning, Cerasuolo went on to spend three years as a store manager for Tweeter and later a few smaller firms in New England. In 1983, he made the leap to the manufacturing side working for Technics and later Bose Corp. in the advertising department. In 1988, he joined Marantz in the marketing department. When his job was going to be relocated to Chicago, Cerasuolo instead moved to a much warmer climate — Los Angeles — where he joined the JBL and Harman Kardon team for the next four years. There, he was tapped to head up corporate projects, one of which was to help build up the company's custom electronics/homebuilder business.
In 1994, he worked for a marketing firm where he became involved with several audio firms, including Clarion, Velodyne, Onkyo and Carver Corp.
"I had three periods with Carver. First, as one of their original dealers in New England, second while at Bose who distributed Carver internationally and in the military exchange system, and finally joining the company," he recalls.
In 1997, Cerasuolo joined Leviton Manufacturing and spent a dozen years in a marketing and communications management role for its telecom division in Washington. Leviton was one of the pioneers of structured cabling.
Cerasuolo's last industry stop was with Xantech from 2009 to 2011. Today, he works for solar company Morningstar.
So what has his well-traveled journey taught him?
"One is that reputations, like many other things, are local," he says. "By that I mean they are highly individualistic and transitory and need constant work. That lesson came from a scolding I got from an audio store customer in the 1970s, who wasn't happy with our performance. I started telling him about our reputation. He said, 'Stop! Your reputation is a measure of how happy you've made your other customers; it's something between you and them. But right now, your reputation is something between you and me, and it's not too good. So, let's work on that, instead of telling me how happy everyone else is.' I never forgot that, or him."
His other advice is to treat your customers as equals. His last piece of advice is to encourage "action and not perfection" in terms of product development. "If it's genuinely innovative and there's a need for it, it doesn't have to be perfect — practical and deployable are the baseline. That's something Dr. Bose taught: 'Get new products to the market. Once they're sellable, and when you've made enough improvements to command more of a premium, then that's your series II.' I still hear that on every new product launch I'm involved with," he says.
Robert Cole, Founder & CEO, World Wide Stereo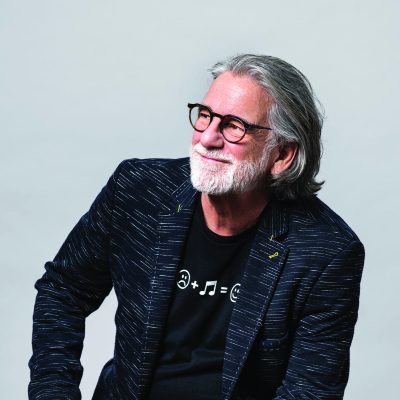 Always a jack of all trades, in 1979 Bob Cole opened World Wide Stereo in Montgomeryville, Pa., with a $16,000 loan, no money and no employees. A gifted salesperson by nature, he simply did everything himself from building out the store to buying and selling an initial assortment of audio gear and sewing machines. "Even by the time we were doing $6 million/year with four guys, I was selling $3 million of it myself," he says.
The rest of his skills came from a young adulthood spent working all manner of construction jobs through the HOD Carriers Union in New York and New Jersey where he learned carpentry and electrical. After he graduated Temple University with a degree in Psychology and Philosophy, he spent 10 years as acting director of the Albert Einstein Community Mental Health Center, an experience that would serve him well throughout his audio career.
After funding was cut for the Center, he found a job as national sales manager for a franchise-based electronics company and was sent all over the country to turn around failing stores, during which time he hatched the fantasy to open a store of his own.
"I was very lucky to have two very smart reps when I was just starting out who showed me the ropes and saved me from myself. If I had it do over, I might have found a partner with a strong business background, but as it were, we found our way and grew year over year," Cole recalls.
"From the beginning, my mantra was always 'Do well by doing good,' and I always told my people, 'You are not just selling a box. Your goal is to improve the quality of people's lives, and when you do that, they will keep coming back. As for reps and vendors, our relationships are built on well-earned trust — we always do what we say we will do, and we always pay our bills."
Over the years, the business branched out in unconventional ways as opportunities presented themselves. Around 1980, the company got into custom by installing 6 x 9-inch car stereo speakers in customers' in-house spas. Also in the early '80s, a rep went out on a limb and bought $16,000 of Atari's Space Invaders games and Cole thought it was going to be a catastrophic mistake … instead, they wound up selling out in the first weekend, and had repeated that success with Pac-Man and other titles.
"Then, one day, when someone's game broke, Atari opened us as an authorized service center," he notes, "and in many ways, that is what really put us on the map." In 1994, WWS did their first online sales (the same year Jeff Bezos started Amazon) and in 2008 launched a transactional website. With the custom business growing as well, that year they doubled sales.
Along the way, Cole served as president of the HES Board for nine years and was named 2019 ProSource Dealer of the Year. In 2018, he was inducted into the CTA Hall of Fame.
Today, World Wide Stereo is a three-legged company with 95 employees. E-commerce comprises 60% of revenues and the balance comes from retail and custom. "I used to do everything and micromanage everyone," adds Cole, "but now, though still founder and CEO, I have five excellent managers who run our day-to-day operations — and I give them plenty of free rein. I'm also proud to say our president, chief merchant and director of marketing are all women — each one strong as all get out!"
All these years later, Cole's business continues to give him great satisfaction. "My life is abundant. I have a grandchild, a new home, great friends in the industry and I love my work on the ProSource Board," he says. "In many ways, I've never really stopped being a psychologist — doing my best to keep everyone happy through what is essentially a grand ongoing group therapy session."
Greg Hanson, COO, CFO & CMO, Hanson's Audio Video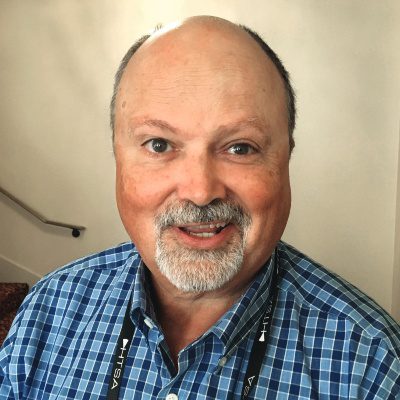 One would be hard-pressed to name as well-run a company as Dayton, Ohio's Hanson's AV in any industry, but especially in the custom integration industry where most owners start out as hobbyists or technicians and blindly feel their way into the business end of operations. Equally rare is an owner who starts out with a 40-year stint at a Fortune 500 company already behind them before open the doors of a CE company.
That explains some of the phenomenal success Greg Hanson has achieved alongside his son and business partner Troy, whose idea it was to start the company back in 1999. Says Greg Hanson, "I had a long and varied business career with one amazing company, but I always told my kids to follow their passion, do what they love and, if possible, try to do it for themselves rather than work for someone else."
Troy had already been in a few CE jobs and knew he enjoyed the work. Greg, who was then in a position to retire if he wanted to, told Troy he would love to step in and help him start up a new business. "I said to him, "You're young, you have nothing to lose. You know your products and how to sell and install them, so you take care of starting up the sales, installation and customer support teams, and I'll set up banking relationships, handle the build out and take care of all the back-end accounting functions, as well as HR and marketing."
That same division of responsibilities continues today, "though of course everything has become so much more complex," he notes.
Hanson's has enjoyed growth every year except one (2008, a small 2% dip), and today supports 32 employees, two stores (in Dayton and Cincinnati), plus stand-alone custom operations and installation facilities. "I've always been a firm believer in owning your own buildings so no one can ever surprise you with a cancelled lease. We have put down strong roots in both of our trading areas with good-looking buildings where we proudly hang our sign, host multiple events and participate in community activities," Hanson explains.
He says the company's biggest growth has come from lighting and shade control, outdoor, wholehouse control and even golf simulators. But Hanson's also sells serious audio systems, inviting customers to sit and listen for hours.
"We sell $150 Sonos speakers and $200K Magicos, so we can compete with Best Buy on the low end and walk customers all the way up to the top. We have nearly 100 pairs of speakers on display!"
The company was one of the first Control4 Certified Showroom Dealers and remains one of its top accounts in the country, Hanson notes, and in 2018 Hanson's won the coveted CEDIA Showroom of the Year award.
"We strongly believe you can't buy what you can't experience," he says. "In both stores we incorporate a home-within-the-store concept showcasing lifestyle environments in different sized rooms where customers can 'try before you buy' all manner of smart home technologies as well as furniture, cabinetry and home theaters."
Another of Hanson's proudest achievements has been creating custom performance review software to help evaluate, train and develop employees.
"We work hard, have great systems and excellent people, but this is a tough business and on any given day we feel like frantic plate jugglers trying to keep all the plates spinning," he says. "Never a dull moment."
Lucette Nicoll, President, Nicoll PR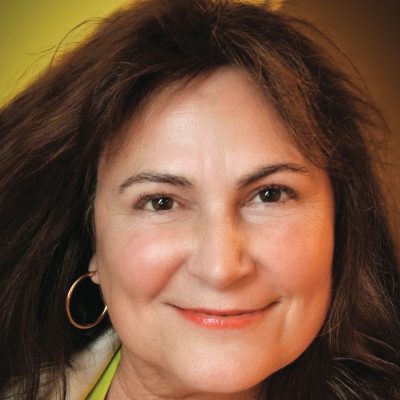 Similar to Cher, Madonna or Adele, in the custom electronics industry all you have to say is the first name "Lucette" and immediately everyone knows exactly who you are talking about. And like those famous females, Lucette Nicoll is a single-name star in her own right in consumer electronics.
She got her start in CE in 1972 with the iconic Acoustic Research (AR) brand, where Nicoll worked in various roles, eventually managing public relations. In 1987, she started her own public relations firm and has been going strong for 34+ years.
"It has always been important to me that I surround myself with people of integrity. We spend many hours during the course of our professional careers at work — and I have been blessed to work in an amazing CE community alongside my husband John and some wonderful and innovative clients," Nicoll says.
She credits Ron Fone from AR for giving her the opportunity to manage PR, and Andy Oxenhorn and Bill McGrane of MB Quart for choosing to be Nicoll PR's first client.
"I have always been more than grateful to have learned the media business from such gifted professionals as Rebecca Day, Terry Shea, Joe Palenchar, Nancy Klosek, Nick Mattarazzo, Tony Catalano, Scott Constantine and others," she adds.
As a pioneering woman in the male-dominated world of CE, Nicoll says it has been fulfilling to her to see so many other woman thrive in the industry, noting she is "honored to be a part of it!"
And ever-the-positive person, Nicoll believes this is one of the most exciting times to be in the industry.
"Today's innovative solutions have opened the eyes and ears of consumers while providing them with solace during a time of isolation. As more people look to work, play and relax at home, opportunities have presented themselves in every category of the custom electronics industry and I expect that trend to continue," he adds.
Her advice to others looking to get into this industry is to "be willing to give 100%. Be genuine, honest, humble and have passion for what you do. Nurture long-term relationships and take advantage of the educational opportunities that exist."
Dave Nauber, Brand Director, Classé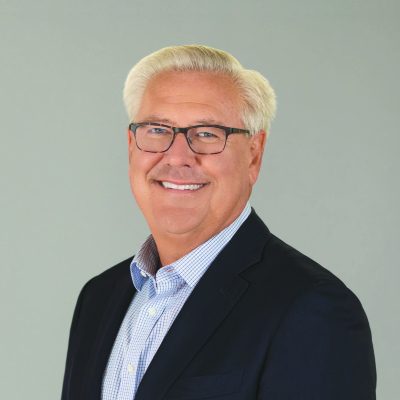 Dave Nauber's long career in the audio business started by pure happenstance. As a college student, he walked down to the local audio store in Champaign, Ill., because the store was launching a big sale. While he was waiting outside on a cold February day, store manager Mike Wesley opened the door asking him what he wanted.
"I asked him, 'By the way, would you need any help in the summertime?' He laughed and told me, 'No, but we could use some help right now,'" recalls Nauber. That encounter led to his eventual employment in the store and a 35-year audio career.
One of the store's big brands at the time was Madrigal, and when Wesley took a job as the marketing director there in 1986, Nauber followed. Over the next 17 years, Nauber rose to be director of sales and marketing at Madrigal. In 2002, he migrated to the B&W Group's Classé Audio brand where he served as the executive vice president of brand development for eight years, and president from 2010 to 2018. When Bowers & Wilkins was purchased by Sound United in 2018, Nauber assumed the role of brand director at Classé.
His 14-year B&W tenure meant he worked closely with owner Joe Atkins, who he cites as one of his mentors.
"Joe is a super smart guy … very hardworking and very forthright. When I look back at the people that have been influential to me, they have been people who led by example. They have integrity and honesty, which I think are super important," comments Nauber.
Try to work for people that you think you can learn from…work for people who are smarter than you are."

Dave Nauber, Brand Director, Classé
Nauber says the changes in technology have greatly influenced the audio industry, both positively and negatively. "Technology gives us access to music in a way that I never dreamed about back in 1986," he says. "People can listen to virtually any kind of music from anywhere very easily via streaming services. That's a huge benefit for everyone.
"On the downside, the retail environment has changed. There are fewer and fewer places where someone can have a demonstration and be educated about what it means to have good sound in your home. That creates a challenge for us all going forward because a certain percentage of people respond to great sound, and we're struggling to reach those people," he says. "The need to access a demonstration of great sound certainly won't ever go away. We have to figure out ways to make it profitable, so that people can stay in business and deliver that to their customers."
Nauber advises anyone new to the consumer electronics industry to focus on getting the necessary education to become an expert.
"You need to be prepared to deal with the technology, but also get the fundamental management, sales and marketing experience you need. Also, try to work for people that you think you can learn from," he advises. "Work for people who are smarter than you are."
David Young, President, The Sound Room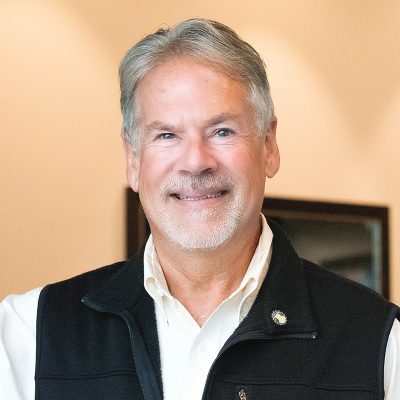 When asked, "What is the secret to your success in this industry?" David Young, owner of The Sound Room in Chesterfield Valley, Mo., jokingly refers to a conversation he had with D.K. Smith from Wichita, Kan., at an early PARA Conference.
"He asked me if I got into this business because hi-fi was my hobby (as was the case with so many early stereo store owners). I replied no, I was a media and photography major in college and I've always looked at this as a business first, not as a hobby. D.K. laughed and said, 'Lucky you. You just saved yourself at least five years of struggle.' And I know he was right," says Young.
"Over the years I watched as so many hobbyists made emotionally bad business decisions … and lose their hobby," he continues. "It turned out to be a great benefit that I was never so great at sales or installation. Knowing what I could and couldn't do allowed me to always seek out people who were very good at these things, which left me free to run the business — and that is something I really can do."
Young followed his belief in hiring the right people, getting them into the right positions, treating them well, and giving them room to grow. "Most of our employees have been here for 20 to 30 years," he notes.
With a group of investors and a skeleton staff, Young opened The Sound Room in 1983, the year of the CD. Right out of the gate, he made a business plan to open a second store in five years, but actually he opened the second store 18 months later where they first introduced home theater, started selling video and got into custom (selling the early multiroom Bang & Olufsen BeoLink system).
Another 18 months after that, he opened a third car stereo-only location, and over the next many years, he built another store in 1991, closed a store, and got out of car stereo to concentrate on custom and residential technologies.
"Things were going well, but all along I really wanted to be in Chesterfield Valley, which had become a gigantic retail Mecca, so in 2016 when we finally found the right building, we had a blank slate and a bigger space to create the total shopping experience we always wanted," Young says. "The store is great. The front area highlights popular name brand audio and video, priced right, that allows us to compete with Best Buy and the like to match our new slogan, 'Better Price/ Better Advice.'
"In the old store, we had lost focus on our audio sales in favor of custom, so we have now re-committed to audio with three audio sound rooms, several dedicated theater rooms, a major outdoor AV area and a fully merchandised home-within- a-store with a kitchen, dining, family and outdoor rooms where we also host parties for local charities and builders and produce our own events."
Today, The Sound Room has 40 employees and the main focus is still on streamlining operations. The company recently created a special Builders Team with a team leader and dedicated account managers and support staff toward that end, Young says. "
This worked so well that we have now created two more teams, one for custom and one for retail cash-and-carry, and four support teams, with the goal to shorten and simplify the decision-making process throughout the company," he says.
Reflecting on his 38 years in business, Young opines, "I love that I got to grow up in such a young industry and meet so many of the audio pioneers like Saul Marantz, Paul Klipsch and Noel Lee. For us, the passion is still on the audio/video side of the company.
"I actually feel an obligation to succeed for both our customers and our quality vendors," he continues, "because where else would customers go to experience the thrill of hearing a great song on a great stereo in the right environment? It's convenient and pleasant to live with lighting, shading and temperature control, but that's not the stuff of goosebumps."
If you enjoyed this article and want to receive more valuable industry content like this, click here to sign up for our digital newsletters!