In a significant turn of events, CPI Security has officially won its lawsuit against Vivint Smart Home to the tune of $189 million in damages. The verdict was delivered unanimously by an eight-person jury in the U.S. District Court Western District of North Carolina Charlotte Division, finding that Vivint Smart Home responsible for using deceptive door-to-door sales practices to mislead and confuse CPI customers, so that Vivint could take over their alarm systems.
"While we're thrilled the trial ended in our favor, I want to be clear that this case is not just about CPI's business," CPI Security CEO and Founder Ken Gill said. "We believe for at least 15 years, Vivint has been taking advantage of vulnerable people across the country through deceptive, misleading, and flat-out false practices. I hope today's verdict will stop their deception for good."
Details of the Court Findings in the CPI Security v Vivint Lawsuit
According to initial lawsuit started back in September 2020, Vivint used false or misleading information to acquire existing CPI Security customers and lock them into high-priced, multi-year finance and monitoring contracts with Vivint.
Vivint deceived CPI's customers by making some of the following false claims:
Vivint representatives presented themselves as being affiliated with CPI
Vivint is purchasing or has purchased CPI
Vivint is "taking over" CPI customer accounts
Vivint manufactures CPI's equipment and is at the customers' homes to upgrade CPI's system
Vivint was sent or is acting on behalf of CPI
After signing contracts under the false pretense of Vivint's scams, customers would later come to realize that Vivint's claims were untrue. However, Vivint made it difficult for customers to cancel their contracts. This led to many CPI customers being frustrated with both Vivint and CPI Security, despite CPI having no affiliation with Vivint or the schemes they used to deceive CPI's customers.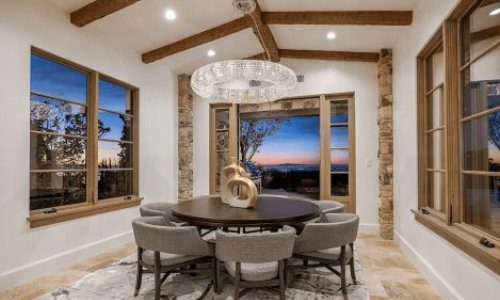 As a custom integrator, lighting is in demand. Effective communication, education and showcasing the value proposition of LED light fixtures in conjunction with integrative control systems are the keys to overcoming challenges and closing sales in this specialized market. Join us as we discuss the future of digital lighting and control with David Warfel from Light Can Help You and Patrick Laidlaw and Mark Moody from AiSPIRE.
Register Now! 
The evidence CPI presented during the lawsuit against Vivint demonstrated widespread egregious practices at Vivint affecting not only CPI and its customers but also other alarm companies and their customers.
For example, a corporate training video encouraged sales representatives to press themselves into customers' homes, intentionally not allowing the customers to refuse entry.
Witnesses Felt "Scammed" by Vivint's Sales Practices
A stage of the lawsuit came as numerous witnesses were presented by CPI Security explaining their dealings with Vivint. In one instance, a CPI customer stated a Vivint sales representative knocked on his door, saying, "I was one of the guys that installed your CPI System." The CPI customer told the Vivint representative that he knew that was not true. To which the Vivint representative replied, "What I meant to say is that I am with Vivint, the parent company of CPI."
After the representative tried to get into the customer's home three times, the customer stated he was concerned about his family's safety, having his daughter call the police, grabbing a softball bat for protection and making the Vivint representative sit in his yard until the police arrived.
Another customer testified that a Vivint sales representative claimed Vivint and CPI were related companies. Unfortunately, the customer believed the representative and ended up in a contract with Vivint. The customer had to jump through several hoops to get out of the contract with Vivint, including threatening legal action.
In another instance, a CPI customer, who happens to be visually impaired, was told CPI was going out of business and that there could be a lapse in her alarm coverage. Concerned for her safety, she agreed to have Vivint install a system. Later feeling uneasy about what just happened, she called CPI to verify that CPI was going out of business. It was then she realized Vivint had deceived her.
"I would have thought Vivint's mission would be similar to ours; protecting and keeping our community members safe," Gill said. "But Vivint's practices clearly display the opposite, which is why we are holding them accountable for preying on the vulnerable."
Another version of this article originally appeared on our sister site Security Sales & Integration on February 21, 2023. It has since been updated for CE Pro audiences.
If you enjoyed this article and want to receive more valuable industry content like this, click here to sign up for our digital newsletters!