Pro Audio LA Transforms Studios Into Showrooms With Help from Torus Power
Toroidal isolation units overcome variable grid challenges and provide clean power for better sound.
Sponsored Content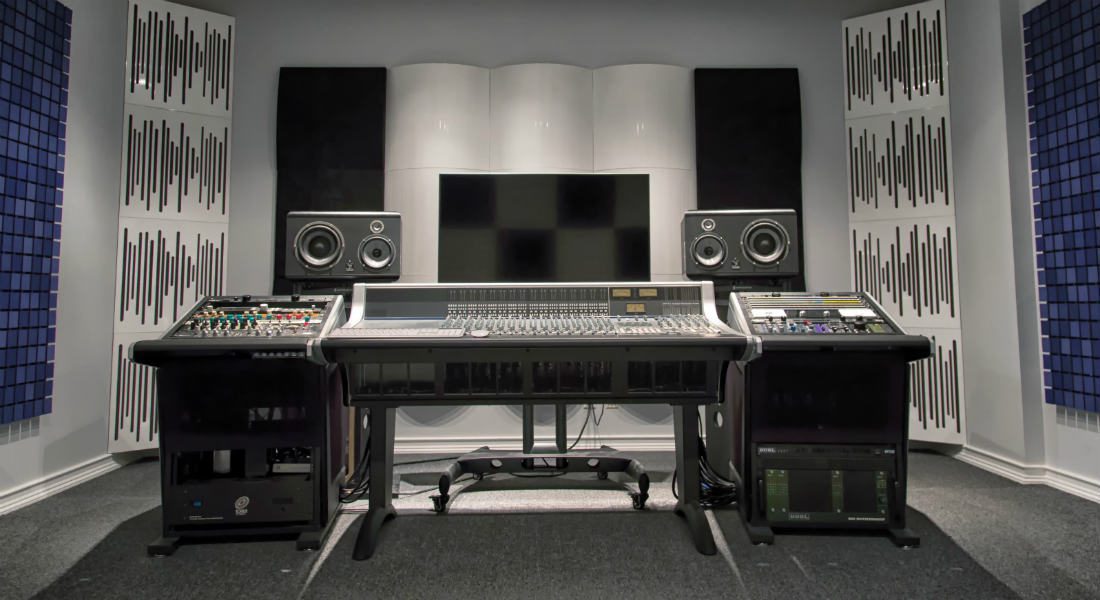 Clean power. It's often the neglected element in everything from home listening rooms and theaters to commercial and pro audio applications, like recording studios. But once industry professionals and end-users, alike, hear the difference, there's no going back.
Pro Audio LA, the Glendale, California-based manufacturer of custom cabling solutions and integrator of professional studio systems, first discovered the benefits of clean, isolated power in studio applications when co-owners and founders Jared Stansill and Jason Hanan worked with studio design consultant and Ground One AV CEO Arthur Kelm to design their first studio in Glendale, California.
The studio included a 16-channel Neve 5088 console, a Burl Mothership, Lynx Aurora, and a substantial amount of outboard equipment, all running on a 20 amp circuit that came dangerously close to overloading on a regular basis.
In addition, the studio experienced a lot of noise on the power lines, resulting in less than optimal sound quality for recordings. Kelm recommended a Torus Power AVR-45, toroidal isolation power transformer with automatic voltage regulation to protect equipment against voltage sags, brownouts, and surges.
"The difference in sound quality was noticeable right away," says Stansill. "Knowing we also had the protection we needed gave us great confidence. Overall, adding Torus Power has been a big upgrade for us."
Since that time, the Pro Audio LA team has become not just fans of Torus Power, but evangelists for the brand.
"It's important to educate people in the studio market on the importance of a properly designed power foundation," says Stansill.
"We work with sensible, tenured engineers who don't want to spend money on things they don't need, which we both understand and appreciate. All too often, they just don't know the advantages of toroidal isolation power transformers or the tangible benefits they deliver until we show them.
"Because we made the investment in our showroom and have witnessed the benefits Torus Power provides firsthand, our team has the practical, personal, hands-on experience to demonstrate to our customers the benefits in real-world applications, which makes all the difference."
New Space, Clean Power
"We had quite an audible performance improvement running the Focal speakers off the Torus Power unit. I can show people, firsthand, the performance improvement while simultaneously explaining the added benefits of power protection and isolation."
— Jared Stansill, Pro Audio LA
In mid-2014, Pro Audio LA moved to new digs in Glendale: a 5000-square-foot facility with three separate, fully-functional demo studios. Stansill and Hanan knew they wanted to replicate many of the elements from their first studio in the new space – including Torus Power toroidal isolation units.
The new building includes an audio mastering room with a Torus Power TOT AVR toroidal isolation transformer, a production room, and a full-scale mix room with a Solid State Logic AWS 916 – Analog Console and DAW Control Surface, Focal SM9 Active 3-Way studio monitors, and a Torus Power AVR-20 power transformer with Automatic Voltage Regulation.
In the AWS mix room, the Pro Audio LA team employed a similar power plan as they used in the old facility, putting the SSL console on its own circuit and using two additional voltage rails for the other equipment.
"We had quite an audible performance improvement running the Focal speakers off the Torus Power unit," says Stansill. "I can show people, firsthand, the performance improvement while simultaneously explaining the added benefits of power protection and isolation."
Because the building is leased space, Stansill and his team was not able to make major changes to the existing electrical system.
"The AVR-20 integrated toroidal rack mount units give us the protection and performance advantages without having to re-design the power system from the ground up," says Stansill.
Stansill is quick to admit that the facility isn't perfect, but the company has used that to their advantage in the demo studios. "We view it as an opportunity to show customers that you can still improve your sound, even if you have a less than ideal space."
Introducing… the Award-winning TOT AVR
The smaller audio mastering room in the suite utilizes a TOT AVR and a collection of studio monitors that rotate in and out of the space.
"We're excited about getting this new, award-winning unit, into our showroom," says Stansill. "We do a lot of active and passive speaker demos. When you have a high-end monitoring system and show people the performance difference with the right power isolation, it's pretty eye-opening."
Read Next: Torus Power Saves SoCal Homeowners from the Frustrations of a Variable Power Grid
Although the TOT AVR is "integrated nicely" into the studio, Stansill says, it is also the company's unit of choice to loan to customers to demo in their own studios.
"It's a bit more lightweight than others in the AVR series, and it gives people a taste of the performance difference, whether you are hooking it up in a high-end listening room or to a monitoring system for a studio," he says.
Practical Applications
Pro Audio LA strives to make their showroom studios a "practical example of what our customers might realistically build," says Stansill, adding that in the metro LA area, a lot of people rent or lease their studio space, either in their own home, apartments or in commercial environments.
For that reason, Pro Audio LA often specs acoustic panels, upgraded wires and cabling systems and other portable components that improve acoustics and functionality, but that customers can pack up and take with them to a new location when they move.
This includes easily installed rack mount power isolation transformers like the AVR-20 and the TOT AVR. "Power is a big foundational piece of building high-quality audio systems and the Torus Power rack-mount products offer noticeable sound improvements and a number of other advantages in any environment," he concludes.