Here's some good news for integrators already involved in the burgeoning wellness category: The Global Wellness Institute (GWI) recently unveiled new data for the wellness real estate market revealing extraordinary recent growth. In their latest report "Wellness Real Estate: Looking Beyond COVID-19," the nonprofit examines the data and growth of the market from both 2017-2019 and 2019-2020 (capturing the pandemic effect) while also forecasting key shifts that will define the market post-pandemic.
The GWI defines wellness real estate as the construction of residential and commercial/institutional properties (including office, hospital, mixed-use/multifamily, medical and leisure) that incorporate intentional wellness elements in their design, materials and building, as well as their amenities, services and/or programming.
"The pandemic has driven the idea of 'building for human health' into the mainstream consumer consciousness, and the recent market growth far exceeded our predictions, as well as general economic growth trends," says Ophelia Yeung, GWI senior research fellow.
Huge Wellness Market Gains Have Occurred Worldwide
Seven countries—the US, China, Australia, UK, Japan, France and Germany—account for 82% of the wellness real estate market with the US and China alone comprising roughly 60%. But the full data on the top 20 markets reveals striking 2017-2020 growth across the board.
From 2017-2020, the global market grew 22% on average annually, expanding from $148 billion to $275 billion. Even prior to the pandemic, wellness real estate is shown to have had a 23% uptick each year compared to the 5.4% growth of general construction. As the pandemic began to settle in, the market maintained a steady growth rate of over 22% even as construction dwindled by -2.5%.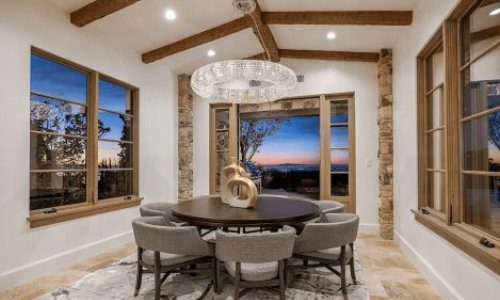 As a custom integrator, lighting is in demand. Effective communication, education and showcasing the value proposition of LED light fixtures in conjunction with integrative control systems are the keys to overcoming challenges and closing sales in this specialized market. Join us as we discuss the future of digital lighting and control with David Warfel from Light Can Help You and Patrick Laidlaw and Mark Moody from AiSPIRE.
Register Now! 
Japan (360% growth) and Canada (240% growth) are standouts, while the US, China, UK, France, Netherlands, Denmark, Switzerland, Singapore, Norway, Italy and Finland essentially doubled their markets.
A Far More Diverse Pipeline Has Emerged
At the beginning of 2018, the GWI identified 740 wellness residential projects. Now, the conservative estimate GWI gives is around 2,300 wellness projects worldwide either built, partially built, or in development.
These wellness living concepts are being developed in all types of residential projects: master-planned communities; multifamily projects (apartments, condominiums); urban districts and mixed-use projects; resort/spa/hospitality-based wellness real estate; affordable/subsidized housing; and other wellness concepts based on eco-communities, co-living, senior living, and more­—taking an increasingly dizzying number of "wellness angles."
"So many macro forces—our fast-aging world, our stress and loneliness crises, the rise of remote work, a consumer demanding more sustainable living—means the growth trajectory for wellness homes and building design will only rise," said Katherine Johnston, GWI senior research fellow. "But COVID-19 forced us to see our homes and built environment in a radically new light, as the protectors and enablers of our very health and wellbeing. Wellness real estate is now quickly moving from elective to essential."
Research highlights were recently presented at the GWI's Wellness Real Estate & Communities Symposium in NYC, the first event to bring together investors, developers, architects, designers and medical experts to discuss the future of this market.
For those interested in learning more about GWI's findings and accessing the full day of presentations, you can visit their website for more information.
---
This article originally appeared on our sister publication DesignWELL365's website.
If you enjoyed this article and want to receive more valuable industry content like this, click here to sign up for our digital newsletters!