It makes sense that a custom integration firm in Florida would have an Outdoor Living Division, and Boca Theater & Automation has been touting just that recently. "BTA is no longer just an indoor AV company," the company has expressed via its social media as well as local media outlets. Projects like this one certainly help get the word out. BTA was called on to turn this customer's yard from an eyesore into an oasis, and achieved it by implementing everything from audio and video goodies to automated features as well as working with local trade partners on nontech elements too.
"The client never wanted to use their yard," says BTA president Jeff Galea. "From overgrown landscaping always denting their gutters to their root-clogged drainage systems and broken sprinklers, they hated their yard. Every week they would see runoff from a damaged sprinkler or come home to broken landscape lights or speakers — they were tired of problems and staring at dead plants."
Comfort, Convenience & Entertainment All Addressed
BTA went to work on the transformation. The entertainment portion of the project involved installation of reliable Wi-Fi infrastructure, RGB landscape lighting from Holm, other Lutron lighting, Coastal Source bollards, Dynaudio ceiling loudspeakers and Séura Shade Series ruggedized outdoor display.
Other technology features that help the owners with peace of mind and convenience include Mobotix surveillance cameras and a Rachio smart, eco-friendly irrigation system with integrated drainage. To conceal all the pipework protecting the wiring and spruce up the area, BTA used a local partner for laying down artificial turf and "old-world artisan craftsmanship" hardscaping.
Meanwhile, when the owners are soaking in their hot tub watching TV or listening to music, they stay comfortable under the motorized pergola and fans BTA teamed with StruXure Outdoor to install. They can also head to the putting green that was put in. (BTA also installs indoor golf simulation systems for its clients who are avid golfers.)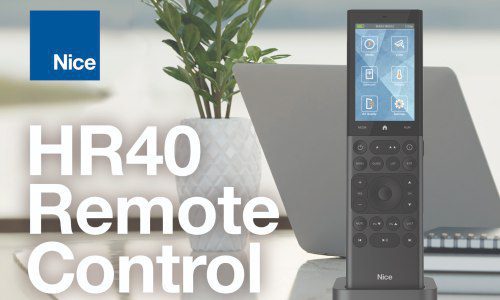 Remote controls continue to evolve at a rapid pace. The days of integrators providing remote controls simply for the TV have migrated to full home automation control of lights, shades, security, HVAC and audio/video in a single form factor. Join this free one-hour CE Pro webinar to hear from a panel of experts who will delve into finding the right remote that can effectively control all the subsystems in a home and empower consumers to customize the solution, while at the same time allowing integrators balance their service requirements.
Register Now! 
White Glove Support; Upgrades Under Consideration
To ensure this outdoor space continues to perform at peak levels over the years, BTA also extended its White Glove Service package to include everything outside, the company notes. Per the company's website, the service includes perks such as: remote system access for real-time monitoring; twice-annual system "deep cleaning" and calibration; twice-annual onsite equipment functionality testing; software and new feature updates as they become available; priority support scheduling; and more.
BTA reports the owners are beyond ecstatic with the new outdoor escape, using the yard more during a two-month span than the previous five years combined. Not only that, but they are already discussing upgrades that leverage the well-planned infrastructure, such as outdoor kitchen station and appliances, a projection system and a fire pit, all controllable from a mobile device.