The National Kitchen & Bath Association (NKBA) has released its baseline Kitchen & Bath (K&B) Market Outlook Report for 2023. While economic portents do not look terribly bright, there is at least a thin gloss of silver lining the outlook: where the pandemic had a mountain of savings to fuel renovations, sky-high interest rates are causing people who were other planning on moving to seek a home remodel instead.
Overall, however, the report indicates that the year ahead will be a challenging one for everyone involved in residential construction, be it architect, interior designer or construction worker. Those same mortgage rates fueling remodels have tanked production on newly built houses. Sky high inflation, while it is now just starting to ease, can also be blamed for decrease in production.
Kitchen & Bath Spending Still up over Pre-Pandemic Levels
The NKBA estimates that kitchen & bath spending will total $162.4 billion in 2023, a year-over-year decline of 14%. Although this estimate is down from the record highs of 2022, the NKBA emphasizes it's still strong relative to pre-pandemic levels. Kitchen & bath spending in new homes is expected to decline 17 percent, while remodeling spending is expected to fare better, falling 10 percent.
In fact, the association's outlook seems to be that remodeling will sustain the industry in 2023. The association explains that despite economic pressures there are still a few factors winning out in remodels.
First, it points out, the number of homes entering their prime remodeling years (20-39 years old) will grow by 2.9 million by 2027. These homes have 15-24 percent more K&B remodels than the U.S. norm.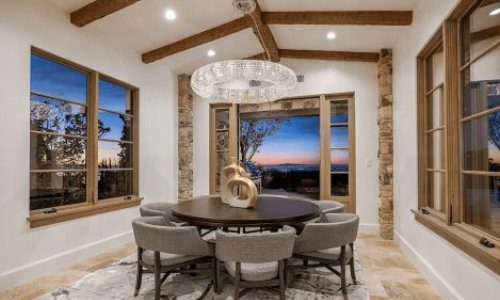 As a custom integrator, lighting is in demand. Effective communication, education and showcasing the value proposition of LED light fixtures in conjunction with integrative control systems are the keys to overcoming challenges and closing sales in this specialized market. Join us as we discuss the future of digital lighting and control with David Warfel from Light Can Help You and Patrick Laidlaw and Mark Moody from AiSPIRE.
Register Now! 
Next, nearly 90 percent of outstanding mortgages are locked in at rates below 5 percent. As such these homeowners are choosing to remodel rather than move.
Finally, since housing inventory will remain low in 2023, demand for single-family rentals (SFR) will remain strong and fuel the industry in 2023. Thirteen percent of all K&B remodeling spending in 2023 will come from renovations to SFR properties.
Key Takeaways from the Kitchen & Bath Market Outlook Report 2023:
K&B Spending to Reset/Decline: 2023 Kitchen & Bath revenues are projected to total $162.4 billion in 2023, a YOY (year-over-year) decrease of 14 percent.
Higher Rates and Inflation Impacting Consumer Spending: Consumers are feeling the impact of both, especially inflation which has chipped away at savings that peaked during the Pandemic.
Remodeling Will Sustain the Industry in 2023: The NKBA notes that 86 percent of outstanding mortgages are locked in at rates below 5 percent, so these homeowners are choosing to remodel their home rather than to move.
2023 Recession Risks have Significantly Risen: The probability of a recession over the next 12 months has increased to 63 percent, according to the Wall Street Journal Forecasting Survey.
If you enjoyed this article and want to receive more valuable industry content like this, click here to sign up for our digital newsletters!