Normally, when I walk into 5 Dragons Martial Arts Academy, depending on the location (Haverhill and Salisbury, Mass.), I'll greet either Sensei Marc or Sensei Rick with a bow and a phrase such as … "good morning" or "how are you Sensei, Osu!"
With the rapid outbreak and spread of the coronavirus I've been unable to greet my senseis or my Brazilian Jiu Jitsu (BJJ) coach, Prof. Julio Binda of Binda Brazilian Jiu Jitsu (Haverhill, Mass and Seabrook, N.H.) whom I greet with a similar bow and gesture. Not seeing my martial arts teachers doesn't mean I am not learning from these professionals, however.
My martial arts instructors, along with many other similar businesses that include music stores, art schools, cooking schools, and even dentist offices are reimagining the way they see clients, often turning to products like Zoom to communicate with their customers and employees.
Zoom Usage Surges with Small Business Owners
With many solutions available, it appears through anecdotal evidence that Zoom is the preferred platform for small businesses.
In separate conversations with each business I learned each one of them had chosen to use Zoom as a collaboration platform.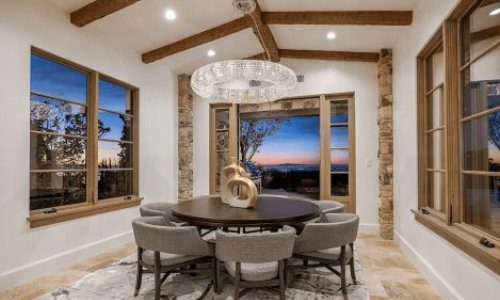 As a custom integrator, lighting is in demand. Effective communication, education and showcasing the value proposition of LED light fixtures in conjunction with integrative control systems are the keys to overcoming challenges and closing sales in this specialized market. Join us as we discuss the future of digital lighting and control with David Warfel from Light Can Help You and Patrick Laidlaw and Mark Moody from AiSPIRE.
Register Now! 
Binda Brazilian Jiu Jitsu and 5 Dragons aren't alone with their choice of collaboration tools. Zoom has benefited from small businesses from across the world choosing its portfolio of collaboration products. Checking Zoom's stock at 1 p.m. on March 23 it was at more than $163 and it was up more than 25% (32.68). For the sake of perspective, less than a month ago the company's stock sat at approximately $105 (Feb. 24).
Meanwhile, other companies such as Apple and Microsoft have not fared nearly as well on the stock market over the same period. At this point it is pretty much common knowledge on how the overall stock market has performed over the past several weeks with many traders selling off due to their concerns over the coronavirus.
Businesses such as Binda Jiu Jitsu and 5 Dragons Martial Arts are nevertheless finding creative ways to not just stay in contact with their students, but to engage these students in creative ways to stimulate both kids and adults for the short- and possibly long-term pursuit of their respective BJJ and Kyokushin karate black belts.
Nil Binda, co-owner and manager of Binda Brazilian Jiu Jitsu, says she has been using Zoom for a number of years and has had training on the platform during her years as a professional counselor.
Binda says one of the advantages of using Zoom is that it provides the ability of users to see one another, which is different than other streaming tools that are available.
"I think why people like Zoom now is that we can see ourselves. People like to connect and see themselves rather than live videos only. That's why I think it is so popular," she theorizes.
"We have different ideas for the kids and the adults. With the adults [coach] Julio decided they should ask questions rather than sessions where he demonstrates a technique. This will be different than with the kids learning sessions. The kids will do lessons and we'll watch them. We will make the most out of it."
Binda points out that her school has been producing video content for years and they've contemplated posting these videos on the school's website, but that proposition would be expensive, and they would need to rely on someone else to execute the posting of this content. Having to rely on others isn't an appealing option for Binda so she examined the capabilities of collaboration software and her experience with Zoom.
Ultimately, she says there are a number other solutions available that include Kicksite, which is a software program specifically designed for martial arts schools, but Binda says the software isn't fully realized and with the complexities of Jiu Jitsu it is important to use a thorough solution so she chose Zoom.
Prior to the current coronavirus situation, Rick Comeau, owner of 5 Dragons Martial Arts in Salisbury, Mass., says that he was looking into collaboration platforms as a means to provide online education to his students.
Moving quickly to protect his business, Comeau immediately reacted in order to make the best of the situation given the circumstances. After asking a business mentor, Comeau says that Zoom was recommended to him as an effective communication tool that he could use for his business.
"I have always seen the need and benefit for an online teachable—Teachable [a teaching platform that includes video options] is a brand style Karate for Kids platform," Comeau says.
"It [Zoom] was recommended by my coach Greg Horton of Mastery Martial Arts who is always ahead of the industry."
Taking a hands-on approach, Comeau says he chose to set up a more complex Zoom system in order to help him meet his online curriculum goals, which rely on a high level of interaction with his students.
Opportunities Abound for Integrators Serving the Small Business Community
On the opposite side of growing interest in collaboration solutions are integrators such as Logic Integration. The Colo.-based integration firm, which services the residential and commercial markets in Colorado, is one of a handful of Zoom integrators in the area. Since the authorities began issuing self-quarantine measures to slow the spread of the virus, his company has been fielding an increasing number of Zoom-related service calls.
Affirming the demand by small businesses such as dance studios, music schools and martial arts academies, who are finding difficulty in their ability to maximize the Zoom user experience, Shawn Hansson, CEO and founder of Logic Integration, says these businesses are adapting on the fly in order to use these solutions from their homes and business locations.
"We are very familiar with all the platforms and have had training and expertise on most of the platforms you have mentioned [Slack, GotoMeeting, Cisco WebEx and Skype for Business]. We have a Zoom, Slack, TeamViewer, GotoMeeting, and Microsoft teams all in our own offices and computers," notes Hannson.
"Depending on the commercial environment we are in we always try to do testing with the platforms that the customer is using. Our commissioning people and lead team members are cross trained on all the platforms, including setting up quality of service, navigating the admin panel, creating groups and departments, and other custom settings such as office 365 integration or Google Suite integration. We then take it a step further and integrate it with products like Cisco, Extron, and Crestron."
More Zoom related news: Yamaha UC CS-700 Sound Bar Zoom Certified
Another important element that Hansson and his staff discuss with its business clients is the networking component that is vital to the performance of any collaboration system. 
"Networking administration knowledge is crucial to be successful in the space. Everybody has to play well together and collaborate. IT planning happens way before the project even starts.  The networking administration knowledge is crucial to be successful in the space," Hansson emphasizes. 
"Everybody has to play well together and collaborate. IT planning happens way before the project even starts. Good communication and planning need to happen before the project starts. Commissions goes so much better and the end result is so much better. There's nothing worse than installing a $30,000 system in a room with a really nice camera and it looks like garbage because the network was not set up correctly."
Underscoring how important the network is for small companies in order to have reliable Zoom service, a recently published story on Boston.com, "Surging Traffic is Slowing Down our Internet," says that information provided by the Internet speed testing service Ookla finds that Web speeds have slowed by approximately 5% over the first week Americans were asked to stay home.
According to the story, median download speeds in cities such as New York City dropped 24%, and in San Jose, Calif., download speeds dropped 38%.
Naturally the article points out that with more people at home, the usage of services such as Netflix, Amazon Instant Video, Hulu and Disney+ have placed a heavier burden on Internet service providers' (ISPs) infrastructures. These burdens are the major reason why some are having problems with bandwidth and smooth streaming experiences.
Helping integrators and small businesses mitigate the support issues that relate to network infrastructure problems, the Los Angeles-based networking company Access Networks offers these tips to improve the reliability of home networks:
As homeowners crave connections with friends, family, and colleagues, videoconferencing will skyrocket. One of the most common issues users may face is poor connectivity and high latency. Every part of the network should be optimized to mitigate these problems, which means hardwiring Wi-Fi access points if possible and using 5GHz across the board if your can. Also, turn on DFS channels to take advantage of the entire 5GHz spectrum, and make sure the wired network is allowing connections to the Internet using the full speed provided by the ISP.
Upgrade the router/firewall to minimize slow WAN speeds and/or high latency (Access Networks considers latency beyond 8ms on a WAN link to be high)
In larger homes, a "router on a stick" configuration (where the router also contains all the VLAN structure for the network) often shows its inherent weakness. Access Networks recommends using a Layer 3 switch for the VLAN infrastructure, and allow the router/firewall to function as the Internet gateway.
Remote Conferencing will Grow in Popularity
Once the world gets through the coronavirus situation, Hannson expects that other markets beyond corporate will begin to invest in collaboration solutions after having gone through the experience of using these systems on such short notice.
"We definitely see a big trend with collaboration systems, but investments into larger rooms such as training rooms are not particularly popular at this time because group gatherings are highly discouraged in our current state of economy," adds Hansson. 
"I think once this blows over and the virus gets under control, we are going to see a huge trend of video collaboration in more than just corporate spaces, we'll see more installations in the higher education and K-12 educational markets."
If you enjoyed this article and want to receive more valuable industry content like this, click here to sign up for our digital newsletters!