Even Tom Hanks would be envious of the new Island Router by PerfTech, which aims to safeguard integrators' clients data as if they are isolated on a secure, private island in the middle of the ocean just like Hanks (and Wilson) in the movie "Cast Away". Plus, San Antonio-based PerfTech has evolved the aesthetics and power of normally stale and boring network routers into a dynamic and attractive device with a broad feature set that distinguishes it in the market for both integrators and end-user customers. As islands go, it is a tropical paradise versus Hanks' desolate isle.
Indeed, the Island Router fills a void for integrators that sits between entry-level router solutions with limited capabilities and uber-expensive network routers aimed at large commercial clients.
PerfTech Team Has 40-Year History
PerfTech describes itself as a "40-year startup" company and has technology roots going all the way back to the mid-1970s and the beginning of computers. The cofounders Lewis Donzis, John Murphy and Jonathan Schmidt are all technology veterans who have collaborated for more than 40 years in the development of network computing systems, including the invention of ARCNET in 1976 while at Datapoint. ARCNET was the first widely available commercial local area networking system for microcomputers.
In 1985 the trio formed Performance Technology, which first focused on products that helped enhance Datapoint microcomputer networks. Later the company developed LANs for PC networks and ultimately routers for network-to-Internet connections, developing a product called Instant Internet that evolved into a VPN router. After selling Performance Technology to Bay Networks (which later became Nortel Networks), that device became Nortel's largest-volume VPN product.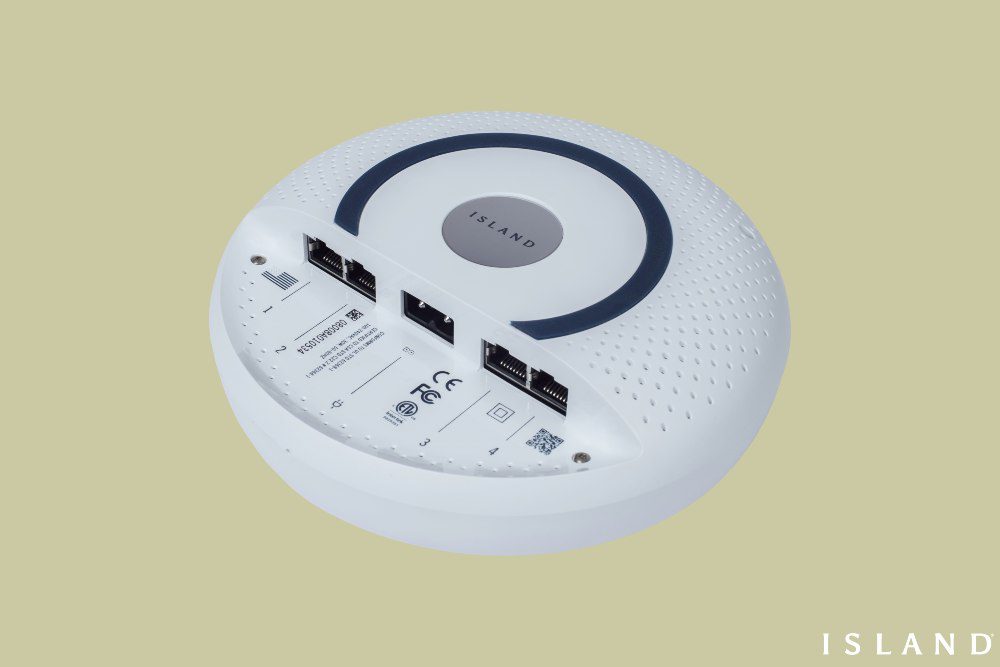 "Going back to those first products, we were always focused on performance and reliability," recalls Donzis, noting that its file servers were faster than even those from big companies like Novell, Artisoft, Microsoft and IBM.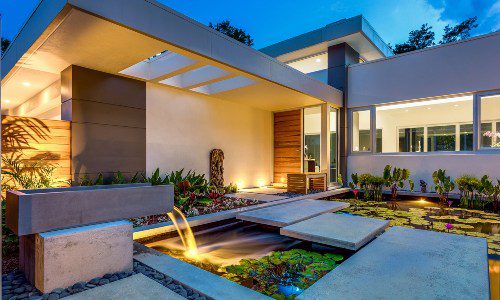 Landscape and architectural lighting create a magical and elegant ambiance for homeowners. The outdoor lighting industry has always been a phenomenal one and continues to grow in popularity. Now is the ideal time to learn more about this rapidly growing and highly profitable industry. Join our panel of esteemed lighting experts that will dive into why it's time for integrators to rethink their role in the outdoor lighting industry.
Register Now! 
After selling Performance Technology to Bay Networks/Nortel, Donzis, Murphy and Schmidt formed PerfTech in 2001. Until recently, PerfTech has focused on its in-browser communication system that caters to complex, telecom carrier networks, but that has changed with the debut of the Island Router.
"We wanted to get back to our roots in catering to small businesses and residences," says Donzis. "Today, residential networks are almost like small business networks. Everybody's got tons of devices, switches and apps. We looked at the market and realized there were not any nice home and small business routers with the capabilities we knew we could bring to the space."
Privacy, Ease of Use Are Key Features
Thus was born the Island Router, which as noted earlier draws its name from the analogy of isolating and safeguarding the user's personal data as if they were on a secure remote island with a "virtual reef between you and the Internet," says the company's website.
"Everybody says the 'big bad Internet' is out to get you, so we wanted to position the product like a sanctuary," explains Donzis.
The hardwired-only device brings the power and speed of enterprise-grade routers, according to Donzis, and is much easier to deploy for integrators and to use by homeowners.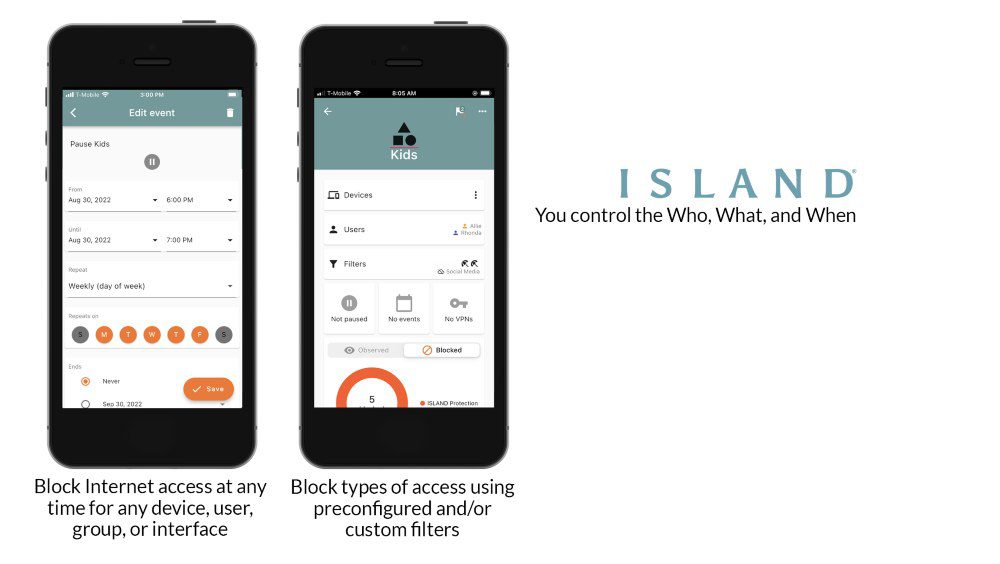 "Those devices are impossible to use for the average end user," comments Donzis. "They are the epitome of 'over-featuring' a device. They have every feature in the world but are hard to use and configure. They are too technical. Those only appeal to geeks and nerds."
The Island Router is targeted at high-end homeowners and small business owners who want security and knowledge of what the devices are doing so they can manage it themselves. That's why the product has two modes: Regular mode and Geek mode, which give the end user the choice on how in-depth he or she wants to view their network.
Among the key differentiators of the Island Router are:
Made in the USA — The product is manufactured in Dallas with the enclosure built in Arizona.
No power brick – The router has a built-in power supply.
Error Correcting (ECC) memory and ultra-reliable fail-safe storage.
No subscription fees – Unlike several enterprise-grade routers that require a subscription fee or service will be cut off, the Island Router is a no-subscription-based product.
Easy to use VPN – It enables users, such as small businesses, to easily link together multiple locations.
Speed – The Island Router is 100 times faster than a basic home network router.
No Wi-Fi – Island is a wired router specifically designed to decouple Wi-Fi and routing, so each component achieves maximum performance and efficiency. The Island Router targets networks sizable enough to require mesh Wi-Fi products and it is compatible with a wide range of Wi-Fi options.
No Cloud presence — All the data is stored locally, which enables faster speed and privacy. "When you run the app, it's your device talking to the Island. There is nothing in the middle. There is no Cloud presence at all," says Tom Gallo, vice president of sales.
Margin — Island Router offers solid integrator margin.
Industrial design — The router is elegant and has already been awarded a Red Dot Award.
Powerful app — The app is available for either iOS, Android or browser.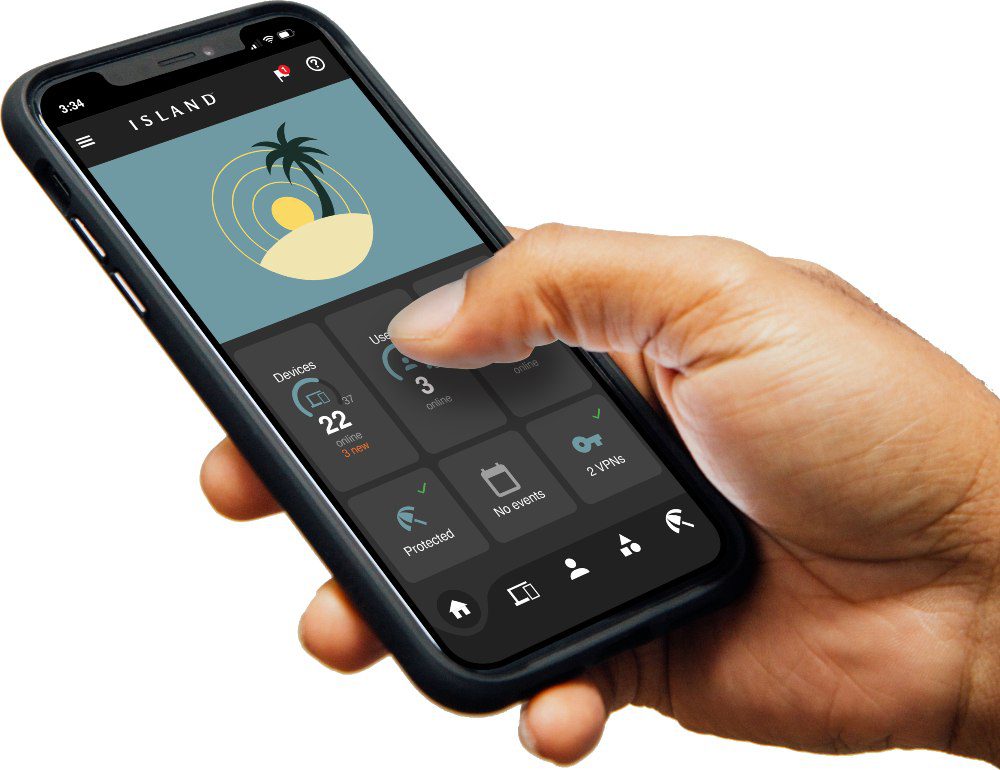 Creating a New Class of Network Integrators
After meeting with integrators at CEDIA Expo and the CEDIA Tech Summits, Gallo says there is a demand from integrators for a product that focuses on routing and delivering performance, while at the same time offering visibility and security for the customer, whether that be for parental controls or small business controls.
"We are a '40-year startup' with this Island product. We have the experience and agility to offer these advanced features that give us credibility. Once people try it, they understand it," says Gallo.
Donzis adds, "Building products for the carrier market enabled us to build a product like Island. We were building 1U racks boxes that had to handle 5 million users at 100GB per second. We know how to process data packets really fast and identify every customer in real time for large networks. So, we took a lot of that technology and shrunk it way, way down for Island. We scaled it down from 5 million users to 5,000 users. When you start benchmarking Island against other products, it has the performance, reliability and capacity unlike anything else on the market."
He continues, "I feel like we are enabling an entire new class of pioneering integrators with this product that are not seeking low-end, inexpensive solutions or ultra-high-end commercial solutions. Someone who doesn't want to charge subscription fees and become an MSP; someone who doesn't mind having their customers manage their own filters, such as limiting kids' access; and someone who wants something they can install quickly and easily. You just plug it in and it works."
If you enjoyed this article and want to receive more valuable industry content like this, click here to sign up for our digital newsletters!