Set in the foothills of the Ozark Mountains, Fort Smith, Ark., offers residents the merging of new trends with Americana heritage.
This energy especially infuses the Garrison Avenue Strip, where historic locations meet modern businesses and nightlife. Here, in a historic 80+ year-old building, the 906 Cocktail and Cigar Lounge features large, comfortable leather chairs, chandeliers, a long, granite-top bar, and fully stocked humidor.
The environment evokes the roaring '20s, but with very modern amenities, thanks to this resimercial video installation.
"We tried hard to make this a great, unique place to come in and truly relax," says co-owner Sammy Fiori.
"In our bar area, if you can name the bourbon or scotch, we probably have it. We have cigars ranging from $8 to some of the highest-end brands in the world. There is a lobby area where you can hear some live blues and jazz on the weekends, and there's a nice, comfy theater area with a big LED display. It's almost like a country club, but you don't need a membership — everyone is welcome!"
Premier LED Wall Solution Exceeds Expectations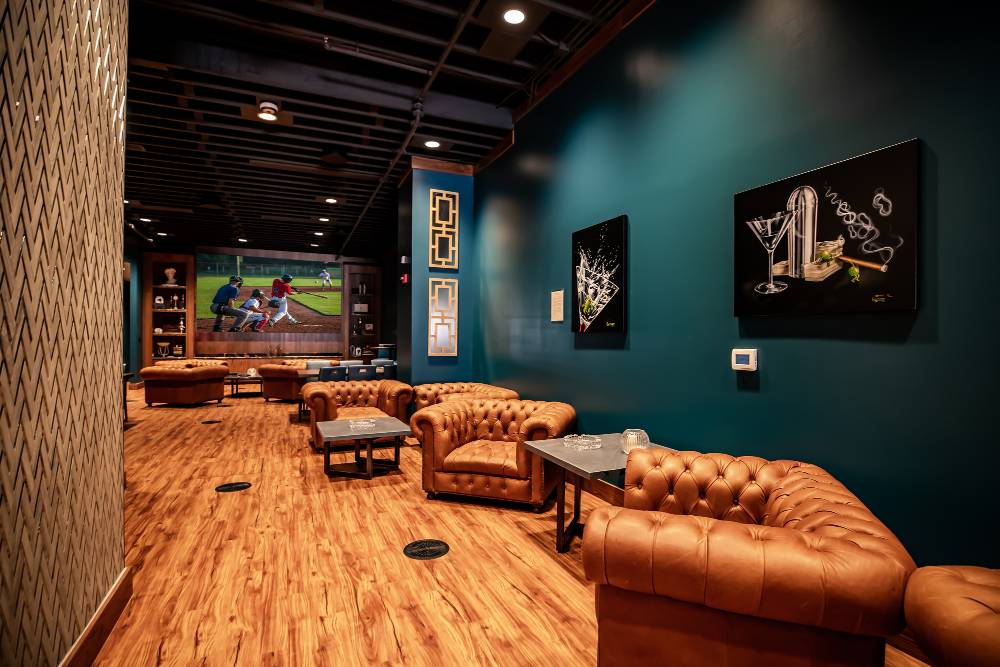 When designing the layout, Fiori wanted to expand his unique blend of elegant decor and cozy atmosphere by adding a large, high-end display for the Lounge's rear theater room.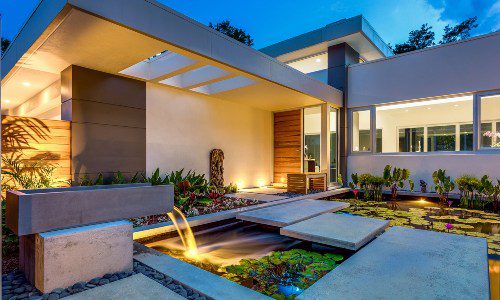 Landscape and architectural lighting create a magical and elegant ambiance for homeowners. The outdoor lighting industry has always been a phenomenal one and continues to grow in popularity. Now is the ideal time to learn more about this rapidly growing and highly profitable industry. Join our panel of esteemed lighting experts that will dive into why it's time for integrators to rethink their role in the outdoor lighting industry.
Register Now! 
Local integration firm DES was hired to design and install such a video solution. The team at DES chose a 1.2mm pixel-pitch Performance Series Radiance LED Video Wall from Digital Projection (DPI) for the resimercial job.
"The original architectural plans called for a display using LCD video wall technology. We instead chose Digital Projection for two reasons; Radiance LED exceeded the technical specifications and improved the visual aesthetic of the original design, and the team at Digital Projection was able to quickly deliver and help us complete the project ahead of schedule," Matthew Lien, VP of sales at DES, explains.
"The end result turned out even better than we had anticipated."
Brightness, Seamless Look Elevate Experience
Wall-mounted in a custom façade, the 165-inch diagonal LED wall is a multi-purpose, dynamic display that contributes to the myriad events held at the 906 Lounge.
Radiance LED Wall solutions are designed to deliver big-screen video with brightness levels that enable viewing even in ambient light conditions. The seamless look of the combined individual panels enhances the experience.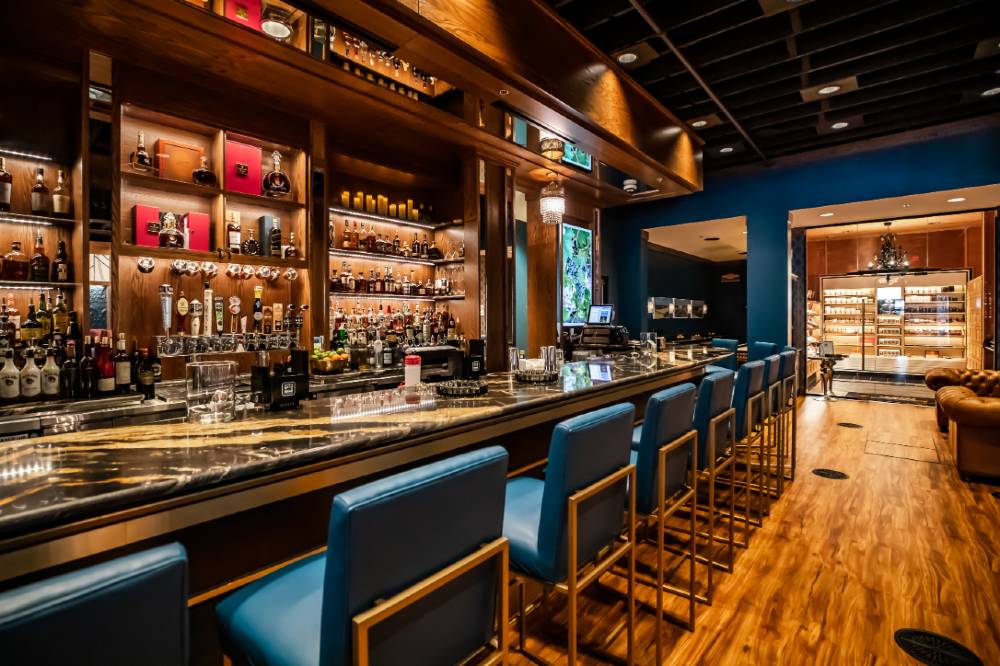 "What's really special about the display is that it's bold, bright, and seamless. We didn't want lines separating the content like you would see in LCD monitors. All those panels together make up one big, beautiful picture, and people just have a lot of fun with it," Fiori says.
Meanwhile, the 906 Lounge isn't meant to be confused with a Buffalo Wild Wings, but the video can be configured to appease sports fans and backers of the University of Arkansas teams.
When sports was still going strong pre-coronavirus lockdown, the LED Wall would typically be configured as four screens, and on Sundays three games plus a sports news broadcast in a fourth window to quench the thirst of fantasy sports buffs.
"We like to tell first time visitors to 'be sure and check out our little TV around the corner,'" says general manager Buddy Kell, "and their initial reaction is always shock and awe."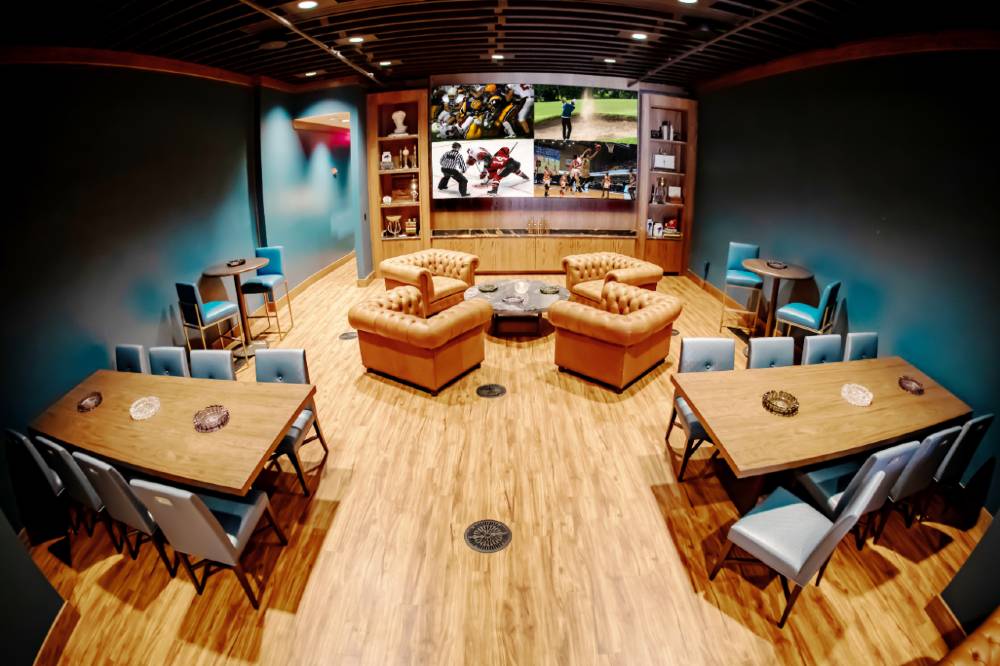 If you enjoyed this article and want to receive more valuable industry content like this, click here to sign up for our digital newsletters!