As one of the most prolific journalists in the CE/ CI industry, Nancy Klosek's 40-year writing and editing career has earned her universal respect for her clear writing style, her knowledge of the industry, her consummate professionalism — plus her always sunny disposition that opened doors and endeared her to both colleagues and the countless numbers of people she interviewed and wrote about throughout the years.
Born and bred in Brooklyn, N.Y., Klosek went to Catholic school and later graduated in 1977 from NYU with a B.A. in English Literature and a minor in Journalism. An editor of her high school yearbook, her early interest in reporting dates back to her profound admiration for Woodward and Bernstein during the Nixon cover-up era. "I was so inspired by their ability to dig for facts, piece them together to uncover the truth, and then move the course of an entire nation with their words alone," she says.
Klosek also had an early passion for music which she would later be able to share with many of the stereo store owners and audio vendors she interviewed in the '80s and '90s, many of whom got into the business based solely on their love of music.
How to Transition from Boating to Custom Electronics
Right out of college, Nancy Klosek got her first job writing for a boating trade magazine (1977-1981) where she was fortunate enough to meet several journalists who would eventually help her segue into the CE industry, in particular, tech writers Paul Gluckman and Steve Booth.
When Gluckman moved to a Japanese-owned trade magazine, AudioVideo International (AVI), and Booth moved to Audio Times, Klosek began freelancing for both magazines until a full-time gig opened up at AVI, where, for the next 21 years, Klosek worked first as a columnist and then as managing editor. In fact, her very first writing assignment there was covering Philips' U.S. introduction of its compact disc player.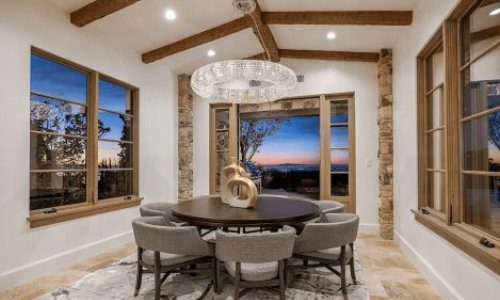 As a custom integrator, lighting is in demand. Effective communication, education and showcasing the value proposition of LED light fixtures in conjunction with integrative control systems are the keys to overcoming challenges and closing sales in this specialized market. Join us as we discuss the future of digital lighting and control with David Warfel from Light Can Help You and Patrick Laidlaw and Mark Moody from AiSPIRE.
Register Now! 
It was also during this time that her love affair with all things Japanese began. Back in those days there were countless junkets for reporters to tour factories and report on product introductions in Japan. Recalls Klosek, "From my first trip in 1985, I must have visited Japan 30-40 times, covering C-Tech, making so many friends and touring all around. I also loved helping the Japanese AVI executives and their families acclimate to life in NYC. Many of these families remain some of my closest friends today."
Mind Open, Pen (or Word Processor) Ready
When AVI closed up shop in 2004, Bruce Jacobs, who had been head of sales at AVI for all those years, subsequently recommended Klosek to North American Publishing Co. (NAPCO) where he had become publisher of Custom Retailer — which is how she segued from covering retail to reporting on custom installation.
Adds Klosek, "I would also be remiss if I didn't mention Maureen Jenson (CE Pro Masters class of 2019), my supervising editor when I first started at Custom Retailer. She was a terrific guide and mentor, and she is so well respected in the industry. I was very grateful for her advice about how to work effectively within this CI world.
"As a writer. I think my greatest lessons learned were to always approach an interview with an open mind, to always be sufficiently prepared, to be a student and let the experts speak — and to make sure to listen."
Nancy Klosek is currently a contributing editor for CT Lab Global Media, which publishes DealerScope and Connected Design magazines.
"By far the best parts of my career, have been meeting all the fascinating people I've encountered — and the travel. I got to visit (and come to love) places I would never in a million years have been to, and made many enduring friendships that I would never have made were it not for this great industry!"
This article originally appeared in the December 2022 issue of CE Pro Magazine.
This article is part of the CE Pro Masters series, honoring the best of the best within the custom integration channel. Click here to see other industry pros that have been featured.
If you enjoyed this article and want to receive more valuable industry content like this, click here to sign up for our digital newsletters!