The multidwelling space is the hottest area of housing as high land prices lock out more potential first-time buyers from the single-family home market. As the apartment rental market grows, the apartment technology market might become more enticing for integrators as an installation option.
Right now, of course, most integration companies are busier than they have ever been serving mostly upper echelon clients. But there are signs that the market is shifting.
Economists are rumbling about a possible recession and the backlog of projects built up from the high demand caused by people being stuck at home during COVID could be waning. Indeed, the latest data from the National Association of Home Builders shows single-family housing starts are down 31% since the middle of 2021. On the flip side, multidwelling unit (MDU) starts are up as much as 23% in some areas.
Meanwhile, a study from Parks Associates says 34% of MDU Property Managers now offer tenants at least one IoT device in their unit as part of the rent.
Who to Target for Apartment Technology Installations
Many integrators already target high-end MDU condos or work with developers and property managers for apartment complexes to handle the common area infrastructure needs, but most dealers logically shy away from working with individual renters.
There are more IoT products hitting the market that are not for the common areas, but target individual apartment tenants and are sold through the property manager.
Companies like RealPage, which acquired MDU specialist Stratis, have formed programs with Google for voice control and Nest thermostats inside rental units. The newest player on the scene that offers potential for integrators to install is the Arize ecosystem.
Anaheim, Calif-based Arize consists of a team of IoT enthusiasts with diverse backgrounds, including real estate technology experts, consumer electronics professionals, apartment residents, and property owners, creating specialized smart property solutions for the multifamily market.
The company is a smart apartment technology provider that engineers property automation solutions for multifamily owners. In the past two years, Arize has developed and expanded its line of smart home devices and services across the U.S. Starting in 2022, the company's products are set to integrate with third-party software vendors the specialize in the MDU market, RealPage and Yardi.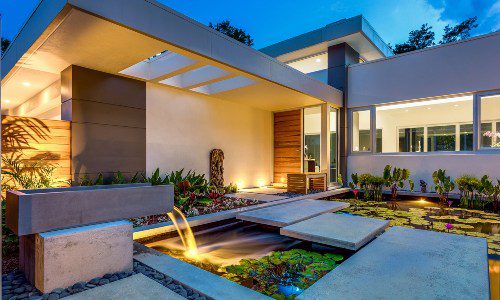 Landscape and architectural lighting create a magical and elegant ambiance for homeowners. The outdoor lighting industry has always been a phenomenal one and continues to grow in popularity. Now is the ideal time to learn more about this rapidly growing and highly profitable industry. Join our panel of esteemed lighting experts that will dive into why it's time for integrators to rethink their role in the outdoor lighting industry.
Register Now! 
The product suite includes smart locks, leak detection, and a series of new products, including the Arize Smart Thermostat and Arize Smoke Listener. Additionally, Arize has partnered with the VeSync's family of brands: Cosori, Levoit and Etekcity. In the future, the relationship between the brands will make it simple for Arize products to be incorporated into VeSync's ecosystem and vice versa.
The system targets MDU owners with an ecosystem that runs on an open-source API. The Arize Smart Hub connects to up to 100 Arize smart devices and serves as the central point of communication for all smart devices within an apartment.
In addition, it ties together the company's encrypted cloud-based infrastructure that third parties cannot control, allowing property managers and residents to securely and remotely control their smart home devices.
As a result, residents can monitor the safety and security of their apartment, set up mode settings for grouping device notifications (home/away/off), and distribute access codes for the apartment unit to friends, family, or service providers. 
Related: Smart Apartment Business Will Grow Through IoT Services, Omdia Says
Property managers and operators can also receive alerts when a residents' devices are low on battery, offline, or if a device that monitors potential damage to property (such as the smoke listener or water leak detector) goes off.
Property owners will also be alerted when security devices are used outside of the apartment homes in common areas. Property owners can self-select and build product bundles so they aren't forced to use products they don't want.
If you enjoyed this article and want to receive more valuable industry content like this, click here to sign up for our digital newsletters!