'Crestron Next' Virtual Event Unveiled
Crestron announces two-day virtual event to showcase its technology advancements in workplace, education and home innovation this September 2020.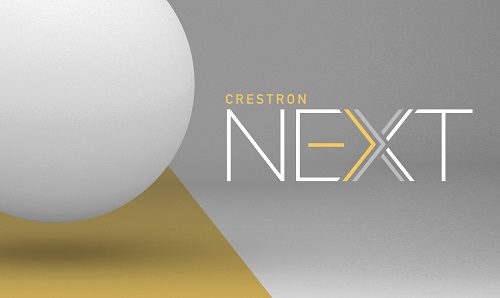 Crestron has announced its first-ever virtual event, dubbed Crestron Next, which will take place September 15-16.  The event will be the company's opportunity to showcase its new workplace, education and home technologies to its dealer base on both the commercial and residential fronts.
Attendees to Crestron Next will receive the exclusive opportunity to preview new products, future innovations, live trainings, and much more. Integrators can sign-up at Crestron.com/next to receive event updates.
The company promises the Crestron Next event will be a live, interactive and engaging experience unlike any other that they've seen before.
The company is no stranger to putting on events or conducting business virtually. In 2018, it held three Residential Summits across the country to unveil its latest home technologies.
On the commercial front, the company has held its immensely popular Crestron Masters events that draw more than 900 attendees. These three-day events feature more than 100 educational sessions of 40-plus different educational courses, and more than a dozen different classrooms including fully built-out labs with hundreds of processors and displays.
Regarding virtual experience, recently the company was able to utilize virtual technology to continue its long-running successful internship program. More than 70 interns in this year's program pivoted to being remote with the company.
Speaking of remote technology, just last month the company announced it is leveraging its heritage in enterprise workplace technology with Crestron HomeTime, a new collaboration with Logitech and Zoom. The system unifies the Logitech MeetUp conference camera with the Crestron UC Engine under the control of the TSR-310 remote to deliver a high-quality Zoom Room experience.