CEDIA Certification at Expo 2018
As always, you can get Certified at CEDIA Expo 2018 — and, no, you don't need to take a training class to get the title after your name.
Content from our Sponsor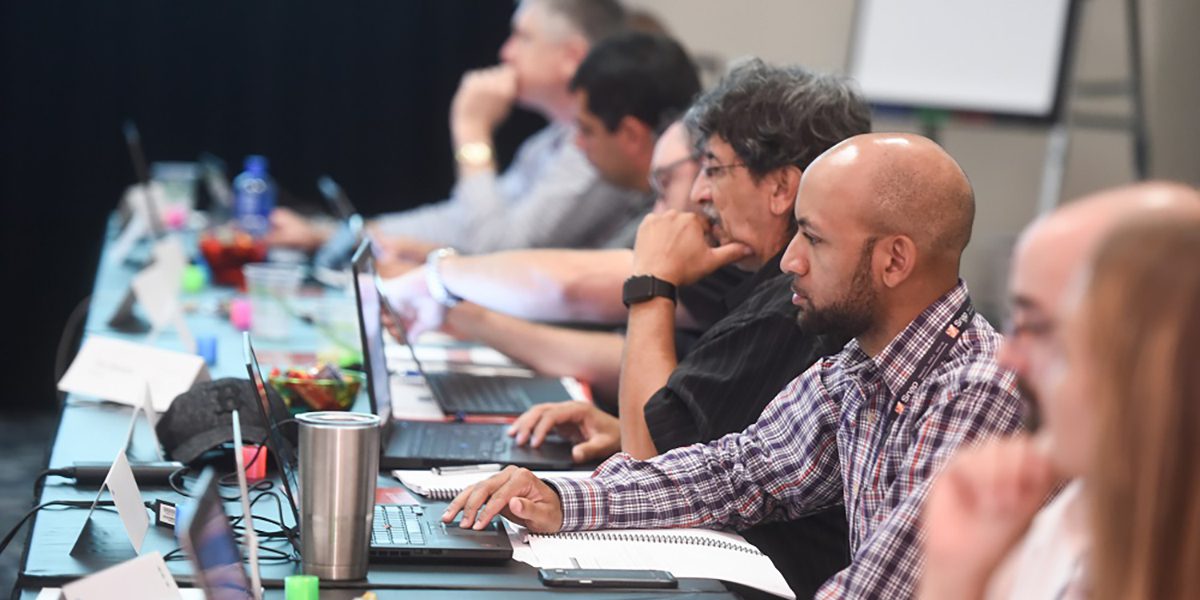 WHY?
From the Electronic Systems Certified (ESC), the most general certification that covers the industry at large, to the specialties of Certified Technician (ESC-T), Certified Designer (ESC-D), and Certified Networking Specialist (ESC-N), a CEDIA Certification demonstrates one's mastery and knowledge.
"It certainly is a credential that ensures that you have the right abilities, that you've learned the right technologies, and deployment, and skill sets, to be able to deploy properly, and get the work done right. So as an employer, I would want to make sure that I've got certified people working for me. And as far as a homeowner? Yeah, that'd be really comforting to know." — Mitchell Klein, Z-Wave Alliance
WHEN?
Session Times:
Thursday, September 6 and Friday, September 7
9-11 a.m.
12-2 p.m.
3-5 p.m.
Saturday, September 8
9-11 a.m.
Exam Fees:
ESC: $150 (member) / $300 (non-member)
ESC-T, ESC-D, ESC-N: $200 (member) / $400 (non-member)
Need more info on how to prep for the test? Check out cediaexpo.com/education/certification/ for all the details. Review classes will be held on Friday during Expo — check the site for more.
WHAT?
Updates to the CEDIA Certification Program
CEDIA is committed to supporting your professional career and the growth of your business. Here are just a few of the initiatives that you can take advantage of as a CEDIA certified professional.
New Certification Structure — CEDIA's four certifications (ESC, ESC-T, ESC-D, ESC-N) represent professionals through various stages in their career and are supported with extensive online training, books, and live certification review courses. For business owners, this new certification scheme provides clear pathways to evaluate, train, motivate, and reward employees.
New Logos, Digital Badges, and Marketing Tools — CEDIA has updated its branding and issued a digital badge to every certification holder. This digital badge is a custom link that you can embed in the certification logo, so that clients can see with a single click what it represents and your current status and expiration date. They are easily added to email signatures and LinkedIn, and they are sharable on social media. CEDIA has also added other materials to make it easy for you to show off your certifications and enhance your company's professional brand.
Access to the New Amazon Home Technology Engagement Program — Companies with a CEDIA membership and CEDIA Certified individual on staff are eligible to sign up for this opportunity. Learn more at: cedia.net/amazon
Can't Make it to Expo? You can still be certified.
With Kryterion as a new test partner, CEDIA now has over 1,000 test centers globally, so your staff can take exams locally and don't need to wait until the CEDIA Expo, Integrate, or ISE show. Kryterion's test development platform makes it easier for CEDIA to make more frequent updates to the exams so that certifications stay current.
Online Testing for Certification Renewal
With the release of the updated ESC-T earlier this year, CEDIA also announced a new 50-question renewal exam that can be taken at the end of the certification cycle in lieu of submitting CEUs. These exams can be taken from the convenience of a personal computer and are proctored live via webcam and microphone by Kryterion Global Testing Solutions. Anyone whose certification is more than six months expired must retake the full exam but may do so using the online testing option.