Klipsch has long been a fixture in the residential and commercial audio worlds for loyal audiophiles, and those worlds are colliding as the company highlights its latest home theater loudspeaker solutions during the CEDIA Expo Virtual Experience.
Zach Beyer, associate product manager, component audio at Klipsch, chatted with CE Pro ahead of CEDIA Expo Virtual (register at cediaexpovirtual.com), taking place Sept. 15-17, to discuss the company's Real Custom Cinema series.
Visitors to Klipsch's CEDIA Expo Virtual booth (go to klipschgroupinc.cediaexpovirtual.com) will get a taste of how the company has leveraged its heritage in commercial cinema audio and put that expertise into the RCC lineup to give integrators and their customers an awesome audio experience at home.
"Essentially the system has taken a lot of that componentry, that engineering, all that design knowledge and expertise, and turned that into system that is easy for integrators to install," Beyer says. "It's easy to understand and create systems that really sound great and really are professional cinema speakers that you can put in a home."
Real Custom Cinema Series Comes in 3 Sizes for Screen Width Parameters
Custom installers can order the Real Custom Cinema offerings in three sizes: RCC-102-BTS, RCC-112-BTS and RCC-122-BTS. The numbers within the nomenclature correspond with the minimum screen width in inches (so 102-inches wide, 112 inches and 122 inches, respectively), while BTS stands for "behind the screen," as these will be concealed by acoustically transparent screens in a home theater, Beyer explains.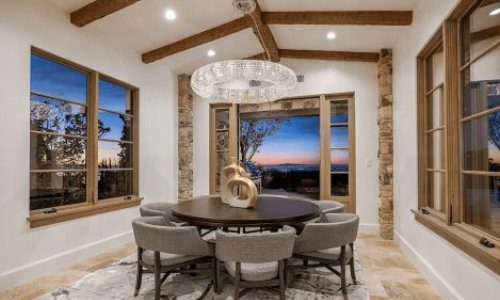 As a custom integrator, lighting is in demand. Effective communication, education and showcasing the value proposition of LED light fixtures in conjunction with integrative control systems are the keys to overcoming challenges and closing sales in this specialized market. Join us as we discuss the future of digital lighting and control with David Warfel from Light Can Help You and Patrick Laidlaw and Mark Moody from AiSPIRE.
Register Now! 
The reason Klipsch specified systems by screen width is to keep the systems agnostic to aspect ratio – whether integrators are using a 16:9 screen or a CinemaScope screen, the RCC BTS systems will work with any aspect ratio, Beyer says, adding that it helps simplify the ordering process as well.
Regarding the speakers' internal complements, Beyer notes that the 15-inch woofer and 18-inch subwoofer sizes for the systems are identical, but the voice coil sizes account for key differences.
The largest, RCC-122-BTS features a 4-inch voice coil on the woofer and subwoofer along with a 4-inch titanium compression driver up top; on the RCC-112-BTS, the voice coil sizes drop to 3-inch versions and high-frequency compression driver is also 3-inch with a 3-inch voice coil; finally, for the RCC-102-BTS the woofer and subwoofer voice coils stay at 3-inch but up top it's a 1.75-inch high-frequency drivers and 3-inch voice coil.
Beyer says the products were very well-received by integrators when previewed last year, and CEDIA Expo Virtual will provide an opportunity to extend Klipsch's message to the CEDIA channel on home theater audio.
"We're kind of continuing that focus this year and further explaining to people the value proposition of the system and why … the system is so special," Beyer says.
Information, Training Aid Integrators with Real Custom Cinema Designs
To assist integrators with ordering, designing and selling the Real Custom Cinema series, Klipsch will have a training course on hand at its CEDIA Expo Virtual booth.
"Especially how to order and install it, because the whole reason we essentially built this modular system is to make it easy on the integrators' side," Beyer notes. "There's a couple of interesting things we did – one is you just order with one part number … and you'll get five speakers shipped to you, you don't have to order separate parts together.
"The point of the system was to make it easier with just screen size," he adds, rather than integrators having to estimate scaling down larger Klipsch solutions previously when cobbling together a system, for instance.
For installation, integrators can also tap into Klipsch's design expertise if they are looking for help with calculations based on variables like placement height and seating locations.
"We still offer a free Pro System Design Service, so we can do all that for you, even down to where you should place your furniture, where should your surrounds be on the wall, how high they should be, and even what other surround speakers complement the system very well," he says.
Klipsch has created good/better/best options for each RCC system, Beyer notes, addressing architectural and in-room solutions covering wide-ranging Klipsch surround-speaker solutions.
Among the education Klipsch will provide in its booth, Michael Buratto, senior product manager, will go in-depth on the RCC systems as part of the Klipsch Academy Courses.
If you enjoyed this article and want to receive more valuable industry content like this, click here to sign up for our digital newsletters!