After months of COVID-19 pandemic meeting restrictions, vaccines are finally being distributed in mass and live events are beginning to come back safely.
The city of Indianapolis has been preparing for the return of big in-person events, and is ready to welcome custom integrators, manufacturers, distributors, reps and other industry people to CEDIA Expo as the host city for the September 1-3, 2021, show.
Indianapolis Is Well Prepared for CEDIA Expo's Return
Indy has held 50+ conferences already at the Indiana Convention Center (ICC), which underwent extensive measures to address health and safety protocols following last March's shutdown due to the pandemic. The city is hosting the NCAA Men's Basketball Tournament including the Final Four at 25% capacity as thousands have descended upon Indy for March Madness.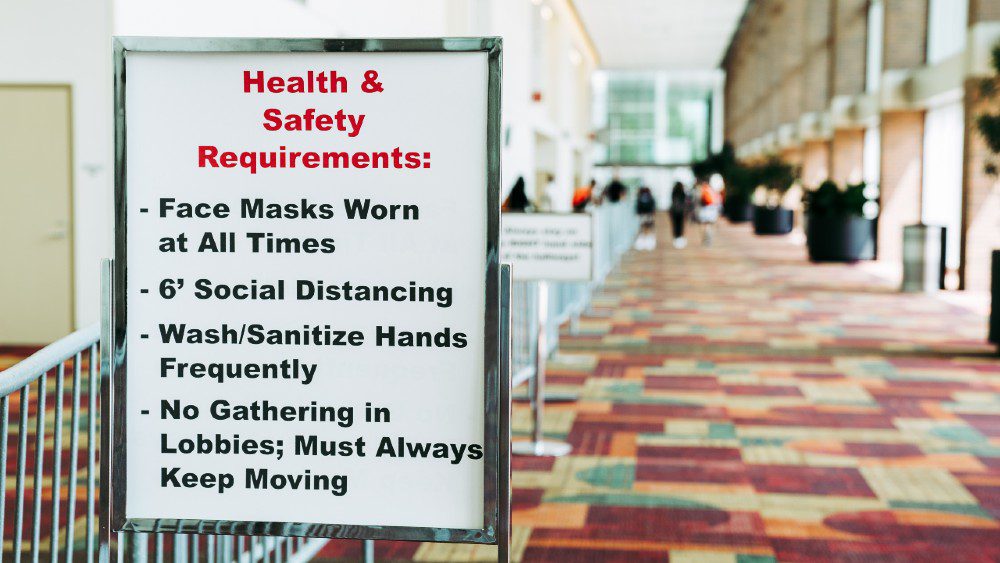 Registration opens June 9 for the CEDIA Expo, which along with myriad other industry events has not been held since 2019. The event has not been hosted by Indianapolis since 2012 in fact, and there's lots of reasons for both the city and the custom industry to be excited for its return.
CEDIA Expo and Indianapolis are committed to putting on a healthy and safe show and getting you back to business. Here are five things you should know:

Total Tech Summit is where the integration industry elite gather. It's your chance to build rock solid industry connections to grow your firm and advance your career. We invite you to apply today for a free trip to join us in Orlando October 26-28, 2022.
Apply now!
The Industry Is Strong – Last year was tough in many ways but the custom electronics industry remained surprisingly strong with 11.5% growth. The pandemic highlighted the need for better home networks and work from home solutions. Capitalize on this growth by interacting with the latest products, learning about hot trends and networking with peers at CEDIA Expo this September.
Pent-up Demand – It will be two years since the industry last gathered in person at CEDIA Expo 2019. There is a strong desire from manufacturers to be able to show their new products to the thousands of integrators and channel professionals who attend CEDIA Expo. With an expected turnout of over 350+ brands, this is the chance to see the latest gear and receive hands-on, product-specific training.
Keeping You Safe – Daily temperature screenings will be conducted upon entry for everyone, face masks are required upon entry and social distancing will be enforced through increased staff, security & signage. Read the full health and safety plan.
New Business Opportunities – New for 2021, the Innovation Hub on the show floor will feature brands and programming focused around emerging industry trends such as work from home, resimercial, design+connection, outdoor living, security and lighting. See and hear from brands focused in these key segments to keep your business ahead of the curve.
Indy Is Open – Indianapolis has already hosted 58 live events with over 130,000 attendees since last July. The Indiana Convention Center (ICC) has invested more than $7 million in health and safety upgrades and has recently been named a Star Facility for 2021 by the Global Biorisk Advisory Council (GBAC) for its health and cleaning protocols.
Look for more details about the Expo and the latest on Indianapolis' readiness as host city in the next CE Pro Podcast episode.
Registration for CEDIA Expo opens June 9. Stay in the know by subscribing to the CEDIA Expo newsletter for all show news. See you there!
---
Jason McGraw is Group Vice President at Emerald, owner of the CEDIA Expo.