CEDIA Expo, a global trade event for the residential systems integration industry, has welcomed IMCCA (Interactive Multimedia & Collaborative Communications Alliance), as a strategic programming partner for CEDIA Expo, September 1-3, 2021 in Indianapolis, Ind.
The IMCCA will bring insights and subject matter experts to a variety of CEDIA Expo 2021 activations on the CEDIA Expo Smart Stage and Innovation Hub. Additionally, IMCCA will host unified communications and collaborative conferencing technology demonstrations of home office communications solutions on the show floor.
"We are excited to see the high participation from prestigious technology brands such as Crestron, Poly, Cisco, Zoom and Jabra," says Carol Zelkin, executive director of the IMCCA.
"We are proud to help bring this knowledge base to residential integrators. These high-value names reinforce that the working from home segment is here to stay and help to provide a bigger focus on resimercial and the future of home offices and workstation topics."
IMCCA Educational Sessions Examines Resimerical Topics
Taking a look at the seminars the IMCCA will be presenting during the show, the organization will delve into the crossover of commercial technologies and solutions such as work from home (WFH) and conferencing.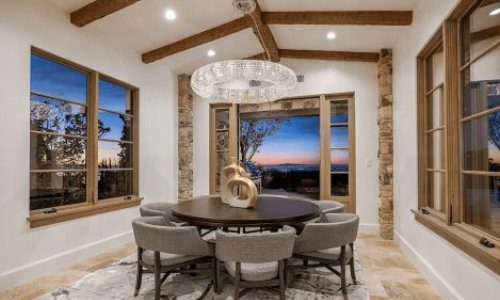 As a custom integrator, lighting is in demand. Effective communication, education and showcasing the value proposition of LED light fixtures in conjunction with integrative control systems are the keys to overcoming challenges and closing sales in this specialized market. Join us as we discuss the future of digital lighting and control with David Warfel from Light Can Help You and Patrick Laidlaw and Mark Moody from AiSPIRE.
Register Now! 
Here is a run down of the IMCCA series happening during CEDIA Expo 2021:
Smart Stage Session: The World of Hybrid Collaboration Post-Pandemic
Wednesday, September 1, 2021  2:00 p.m. to 3:00 p.m.
Moderator: Gary Sorrentino, IMCCA Board Member and Zoom's Deputy CIO
Panelists: Jay McArdle, Poly; John Yohanna, Crestron; Catelyn Orsini, Cisco; and Aurangzeb Khan, Jabra
The IMCCA is slated to kick off the topic with "The World of Hybrid Collaboration Post-Pandemic" on the Smart Stage. The communications/collaboration space was an area of exponential growth in the past 15 months due to the shift to WFH, as well as due to other required adjustments mandated as a result of the pandemic. The current state of collaboration for the workplace, school and healthcare facility has been permanently changed. Experts from this industry will discuss these changes at a high-level and point out significant shifts in technology and culture that will require integrators to adjust their designs and approach to adapt.
Innovation Hub Discussions: WFH and Resimercial
Additional topics lead by IMCCA will take place on the Innovation Hub stage and be centered on the exponentially growing WFH segment and "resimercial" technology needs and opportunities.
Home Office Design Post COVID19
Wednesday, September 1, 2021  10:15 a.m. to 10:45 a.m.
Moderator: David Danto, IMCCA
Panelists: Jay McArdle, Poly and Michelle Guys, Crestron
How should employee home offices be set-up? What are the considerations for space, environment, and technology? This session will explore the things to consider when setting up an optimized home office for the future and share the difference between a jumble of components and an enterprise grade, well designed system.
The Home Studio: When It is More Than Just Videoconferencing
Wednesday, September 1, 2021  3:15 p.m. to 3:45 p.m.
Moderator: Tim Albright, AVNation
Panelist: Gary Sorrentino, Zoom and Chris Neto, Starin 
Participating on a simple videoconference from home is adequate for most, but some have realized many technologies can also be used to create complex webcasts and presentations from home as well. This session will explore the nuances and considerations needed to be a solid at-home content creator.
Can You Hear Me Now: The 'One Size Doesn't Fit All' of Home Office Audio
Thursday, September 2, 2021  11:30 a.m. to 12:00 p.m.
Moderator: Chris Neto, Starin
Panelist: Tom Mills, Poly and Catelyn Orsini, Cisco 
What are the differences between the various headsets, microphones, and speaker-puck devices that can be used when not attending a meeting in person? Where do AI noise cancellation features come into play? This session will explore the options and explain the differences in easy-to-understand plusses and minuses.
One Ecosystem – Creating A Home Office for The Advanced Enterprise
Thursday, September 2, 2021  2:30 p.m. to 3:00 p.m.
Moderator: David Danto, IMCCA
Panelist: Alex Peras, Crestron and Catelyn Orsini, Cisco
Some companies have already established complex collaboration ecosystems for their employees. In those cases, the home office cannot simply be optimized for the needs of the user, but instead must be optimized to be compatible with the enterprise tools. This session will explore how to both set-up an enterprise that can manage and monitor campus and home endpoints, and how to design and install the home endpoints in such a scenario.
I Can See Clearly Now – Selecting A Home Office Camera
Friday, September 3, 2021  11:30 a.m. to 12:00 p.m.
Moderator: David Danto, IMCCA
Panelists: Aurangzeb Khan, Jabra and Bob Knauf, Poly
Not all cameras are created equal.  Is a smart device or laptop embedded camera "good enough" for you?  Is 4K a necessity, or should you just use your DSLR (digital single lens reflex camera)?  This session will detail the differences in available home camera technology and explain where and when each might be the most appropriate choice.   
Preventing Home Office Burnout and/or Video Fatigue
Friday, September 3, 2021  1:30 p.m. to 2:00 p.m.
Moderator: Tim Albright, AVNation 
We've learned some easy do's and dont's to avoid burning out when working from home. This session will detail the steps one can take in the technology set-up and the operational practices to avoid fatigue.
Summing up the upcoming presentations, David Danto, IMCCA's Director of Emerging Technology and Innovation Hub moderator, notes the sessions will provide integrators with information they can use as resimercial and WFH continue to gain momentum.
"I am excited to hear these senior thought leaders from prestigious brands talk about what happened this past year, and what the future looks like… how hybrid working and work from home will reshape and restructure these enterprises," adds Danto.
"We're expecting some really great, expert dialog on the Smart Stage and Innovation Hub this September."
If you enjoyed this article and want to receive more valuable industry content like this, click here to sign up for our digital newsletters!