For years integrators have flocked to the Stealth Acoustics booth to catch up on the latest and greatest products being offered by the storied audio company, but since CEDIA Expo has gone fully virtual in 2020, Stealth is looking to use its platform to do more.
This year, Stealth wants to showcase the inside of its factory and its offices to provide integrators with a more holistic understanding of the company, as well as spark conversations related to the brand. To learn more, CE Pro recently virtually sat down with Brian Azzano, vice president, Stealth Acoustics:
What is the company planning on hosting at its virtual booth this year?
"Well, we're pretty excited about the potential for a virtual trade show. You know, for years and years companies, vendors, and manufacturers traveled to one location and built exhibits to show or wares whether new or old, but rarely do attendees get a glimpse inside the offices or inside the factory itself.
"So one of the things that we're going to work to set up this year is to give a glimpse inside the production floor, for instance, and to be able to run remote cameras for virtual attendees to take a peek at actual speaker manufacturing and whatnot."

What are you personally excited for integrators to see when they visit your booth?
"Well, I think just that, we'll have our regular personnel that dealers in the U.S. are always happy to come and see and talk to like old friends like every show, but this time we'll be able to take a much deeper and closer look at the behind the scenes action at Stealth Acoustics."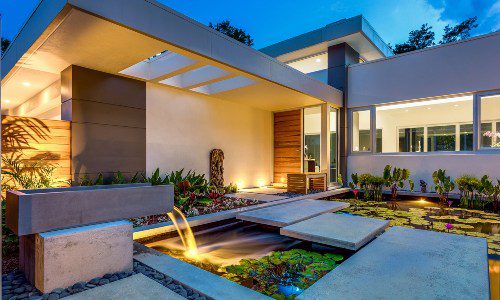 Landscape and architectural lighting create a magical and elegant ambiance for homeowners. The outdoor lighting industry has always been a phenomenal one and continues to grow in popularity. Now is the ideal time to learn more about this rapidly growing and highly profitable industry. Join our panel of esteemed lighting experts that will dive into why it's time for integrators to rethink their role in the outdoor lighting industry.
Register Now! 
Does the company have any educational training being offered during the show?
"Not formally through CEDIA, however, we will have training sessions going over different types of speaker applications. [For example], when to use different models of speakers for different applications.
"Stealth Acoustics makes a wide range of products, everything from invisible background music speakers to speakers that can be used for foreground music or even theater applications, so we will be hosting a bit of education about when and where to use certain speaker models for different applications, as well as going over a bit of the installation process."
---
Be sure to visit the Stealth Acoustics booth during the CEDIA Expo Virtual Experience from September 15-17.
If you enjoyed this article and want to receive more valuable industry content like this, click here to sign up for our digital newsletters!