With the CEDIA Expo 2021 show rapidly approaching as the summer draws to a close, the CE Pro All-Star Band is once again set to close a day's worth of education, product news and more.
Evolving its setlist from the previous couple of years, the band, which features members from across the custom electronics industry, is preparing to play a night's worth of classic rock from some of the genre's most famous acts.
Covering music from decades ranging from the 1960s through the early 2000s, the CE Pro All-Star Band is hard at work practicing on their own in locations that span from Boston and New York City to Salt Lake City and Los Angeles.
This year the band adds a trio of new members: Steve Haas from SH Acoustics, Shane Rich from RBH Sound and Jason McGraw from the CEDIA Expo. Haas, Rich and McGraw have played their entire lives and bring a lot of experience on their respective instruments—keyboards, trumpet and guitar.  
Taking a closer look at the newest CE Pro All-Star Band members, here is a summary of their training and experience as musicians: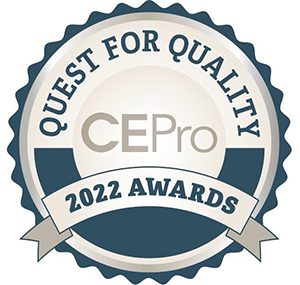 CE Pro urges integrators to recognize their suppliers that go above and beyond to deliver premium support and service. Cast your vote today to recognize the services (not the products) from your favorite manufacturers and distributors.
Cast your vote today!
The CE Pro All Star Band's Newest Members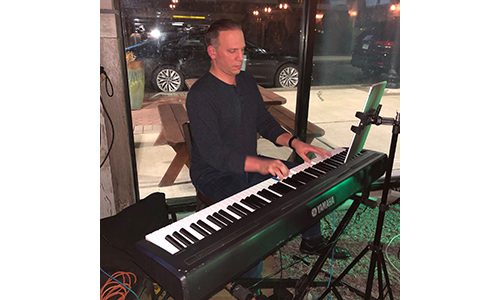 Steve Haas, SH Acoustics, Keyboards, Backing Vocals
Haas has played piano and keyboards from a very early age, inspired by his grandfather who was a concert pianist and violinist in Europe and the U.S. Haas' musical journey has been more on the non-classical path of popular, rock, jazz, blues, R&B, funk and musical theater genres, and he became serious about music during his high school and college years when he played keyboards and sax in various school and independent pop/rock & jazz bands. Along his musical journey Haas has also been a rehearsal and performance pianist for nearly a dozen Broadway-style shows.
Complementing his career as an acoustician, Haas has been fortunate to play in a wide variety of concert halls and other musical spaces that he has designed, including his virtual concert spaces created via his Concertinotechnology in his clients' homes and studios. Over the past several years, Haas has both performed and recorded with various local Conn.-area pop/rock band, duos and trios. His latest project is with a new "yacht rock" themed band.
Shane Rich, vice president engineering/technical director, RBH Sound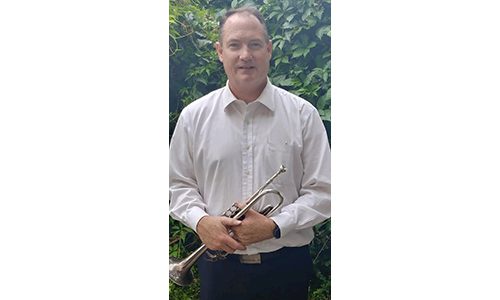 Rich began his musical journey at a young age. His father, a professional musician and music educator, started him on the trumpet at the age of 10. Rich studied with his father—also a trumpet player—for several years before he began his studies with the late William Sullivan, principal trumpet of the Utah Symphony Orchestra.
Rich was awarded a music scholarship, as well as the prestigious Mannie Klein trumpet scholarship at Weber State University.  He served as a member of the 23rd Army Band for 18 years.  Rich has performed with numerous bands, big bands, orchestras and ensembles over the years and enjoys any opportunity that comes his way to pick up his horn and play.  
Jason McGraw, group vice president CEDIA Expo and KBIS
McGraw has been playing guitar since he was 12, originally playing in a church folk group. Later McGraw moved on and into cover and original music bands in college where he wrote songs, sang and played rhythm guitar.
Expanding his musical background, McGraw also has experience as a sound man and hosted open mic nights at a bar in Fairfax, Va., recording live performances for many local acts. McGraw notes that he's done FOH (front of house) mixing for alternative band, Emmet Swimming (Epic Records) for a few years back in the early 1990s.
He adds that he loves rock music the most, but he notes that he does have a pretty wide appreciation of any music that features guitars. 
"I enjoy AC/DC, Cheap Trick, Led Zeppelin, The Smiths, The Smithereens—yes, that's me on stage with Pat Dinizio of The Smithereens when they played at InfoComm 2006—REM, Van Halen, U2 and nearly all 1980s hair metal bands among so many others.  I'm excited to help host the CEDIA All Star Band at CEDIA Expo 2021 and sit in on a few songs – what a thrill," states McGraw.