Samsung SmartThings, a smart home platform enabling connected living and driving the future of IoT, has announced an expanded partnership with Philips Hue to transform music listening into an immersive experience.
Through a new integration with Hue Sync into the SmartThings platform, Galaxy users will be able to sync their Philips Hue lights to most music streaming services right from their smartphone or tablet.
"It's clear consumers want smarter and more personalized technology, and this integration delivers on that desire by allowing SmartThings users to express their mood from the comfort of their own home," says Mark Benson, head of SmartThings U.S.
"For the first time, SmartThings users can sync their music and lights to customize their ideal home workout center, house party, or relaxation haven."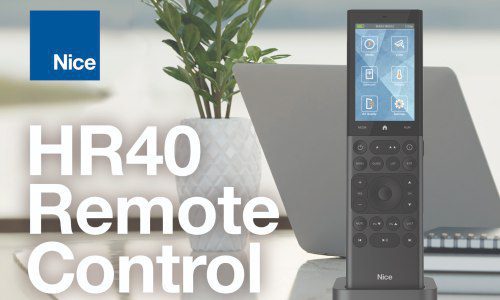 Remote controls continue to evolve at a rapid pace. The days of integrators providing remote controls simply for the TV have migrated to full home automation control of lights, shades, security, HVAC and audio/video in a single form factor. Join this free one-hour CE Pro webinar to hear from a panel of experts who will delve into finding the right remote that can effectively control all the subsystems in a home and empower consumers to customize the solution, while at the same time allowing integrators balance their service requirements.
Register Now! 
With nearly 20% of U.S. consumers owning a smart light, this feature allows users to easily connect their Philips Hue lights via Hue Sync on the SmartThings app – allowing users to seamlessly control, customize, and sync their lights to various music streaming services from their Galaxy mobile device to create an enhanced home entertainment experience.
Samsung recently rolled out SmartThings Home Life to deliver a suite of connected services around the platform.
Philips Hue has been a longtime partner of SmartThings, offering full-home control of smart devices when pairing Philips Hue lights with SmartThings, Samsung notes.
For years, users have been able to connect Philips Hue lights to any Samsung device with the SmartThings app, creating scenes that activate not only light bulbs but also smart blinds or televisions. 
"We're thrilled to expand our existing partnership with SmartThings" says Jasper Vervoort, business leader, Philips Hue. "As a world leader in smart lighting, we are always exploring ways to deliver innovative and immersive lighting experiences.
"Since music is an integral part of everyday life, we're excited that by working with SmartThings, we can offer users a new way to enjoy their Philips Hue smart lighting together with their favorite music across various music streaming services."