Alarm Engine E27 is a robust hardwired and wireless security-based smart home solution building off the 17-year success of ELK Products' M1.
It has been 17 years since ELK Products first introduced its M1 platform that still remains one of the most comprehensive security-based smart home control systems. Now, the company is unveiling its new Alarm Engine platform as an IP-based hybrid hardwired and wireless upgrade solution.
New ELK Products President Sean Curley discussed the latest innovation with CE Pro that is due to ship in early 2022.
CE Pro: What should custom integrators be looking for in a high-end security platform?
Sean Curley: High-end residential systems need a solid security platform that complements the whole system. Integrators should be looking for a very capable security partner that understands the importance of well-executed and reliable integration with other systems within the home. Flexibility is also important. Integrators should standardize on a security platform that offers a variety of integration options, allowing them to offer the best solution to meet each client's needs. ELK's M1 platform has a proven record, providing years of reliable service. The solid hardware design and continued development of integration drivers offer integrators a solution they can trust.
CE Pro: Why is it important for integrators to migrate to higher-end residential solution right now?
Curley: The needs of the higher-end residential market cannot easily be met with entry-level DIY security systems. Today's consumers demand more customization, and deeper integrations to handle unique situations. Integrators bring a great deal of value to this market, bringing together the independent sub-systems of the home and offering their clients a seamless user experience. Higher-end residential clients understand the importance of professional grade solutions.
CE Pro: For those who may not be familiar, what is the history of the M1 platform and how has it managed to remain a constant in the market for so long?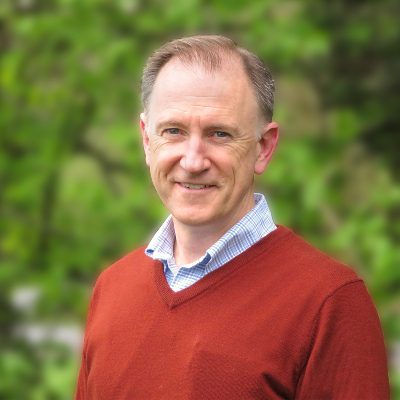 Curley: The M1 we used today is an evolved version of the original.  The M1 platform was developed with the goal of creating a true cross platform solution that offers robust, solid security and powerful automation capability.  A team of industry pioneers designed the platform in a way that enabled us to continuously upgrade and adapt as technology has moved forward. Over 17 years after its initial release, M1 continues to offer integrators a trusted solution for security and automation.  Development of updates for the M1 platform are ongoing.  In the past year, we have added a new integration partner, URC.  With this new integration, URC can support M1 arm/disarm control, real time status, multi-partition support, and more.  Updated drivers for Control4 and Crestron have also been released this year.  As ELK's flagship product line, M1 continues to see growth, with sales up over 50% in 2021.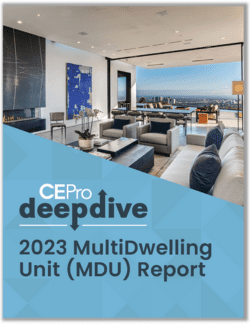 Discover why MultiDwelling Units (MDUs) have major appeal for custom integrators and what they're doing to address this market.
CE Pro: Tell us about the new ELK platform? Where does that fit in the market and when can we expect to see it?
Curley: We have been hard at work, developing a new platform we are calling Alarm Engine®. It is a modern IP and cloud-centric platform for security and automation, featuring lean architecture with a real-time operating system, making it fast, agile, and efficient. Our first model based on the Alarm Engine is E27®, a hybrid alarm control system with robust hardwire and wireless capabilities. It offers a proper upgrade path to bring modern features, including Wi-Fi connectivity, video, and Z-Wave integration, to existing security systems. With very attractive installer pricing, E27 makes for a powerful but simple and cost-effective upgrade to the millions of aging hardwired panels in the market, providing installers with an easy way to maintain customer loyalty. E27 is also an incredible solution for new installations, ensuring the integrity of the system by keeping the system core in a secure location.
In the past year, we have been openly sharing details on the development of this new platform. We have shown the product at trade events, providing installers with real-time updates during the development and providing opportunities for their input to shape the direction of our progress. Alarm Engine has been very well received at the shows we have attended this year, as well as our first stage of beta testing, which we just wrapped up a few weeks ago. We plan to start shipping E27 early in 2022.
If you enjoyed this article and want to receive more valuable industry content like this, click here to sign up for our digital newsletters!