The artificial intelligence (AI) home automation company Josh.ai, has announced that its latest round of funding has raised $11 million.
Josh.ai states the $11 million of funding increases the total amount that it has raised since its launch to $22 million.
According to the company, the growing interest in hands-free control interfaces, along with the need for privacy based AI platforms is sparking investor interest into its technologies.
Alex Capecelatro, CEO, Josh.ai, points out that with the money raised from its latest round of funding, the company will increase its efforts to develop secure, private systems for homeowners.
""We believe privacy is a basic human right, particularly when dealing with voice control technology in the most private spaces of a person's life," Capecelatro emphasizes.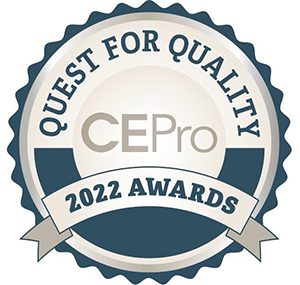 CE Pro urges integrators to recognize their suppliers that go above and beyond to deliver premium support and service. Cast your vote today to recognize the services (not the products) from your favorite manufacturers and distributors.
Cast your vote today!
"We don't think it's necessary to have to choose between cutting-edge technology and a feeling of privacy. With Josh.ai, you get both."
Josh.ai Platform Continues to Evolve
Explaining the company's product line development since its inception five years ago, Josh.ai notes that since its $8 million round of funding back in 2017 it has launched its Micro all-in-one smart-home processor and hands-free voice assistant.
Through its companion software the company says users can issue commands such as, "​turn on the lights, raise the blinds, play some music, and watch The Weather Channel​" once they walk into a room as a single phrase.
Additionally, Josh.ai states that its voice-control automation solution is a professionally installed, home automation platform that is capable of controlling home systems that include smart lighting, shades, music, HVAC, AV, security, appliances and more.
Supporting its whole-home control capabilities, the AI platform works with products from companies such as Lutron, Sony, Sonos, Comcast, Meridian, SnapAV, IC Realtime, Yamaha, AudioControl, LG, Ecobee, Bosch and Dish.
More news from Josh.ai: Josh.ai Integrates With LG Displays for Voice-Controlled Entertainment