Savant Launches Stay-at-Home Educational Series
In addition to its existing remote service opportunities, Savant is expanding its educational resources to include nearly 40 live webinars and one-on-one sessions.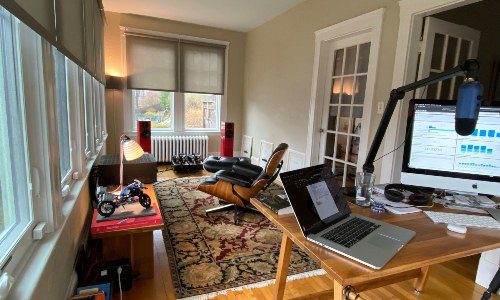 The coronavirus has taken its toll on many small businesses already, but that won't stop the CE community from maintaining a positive attitude when faced with a difficult situation. Savant, like many manufacturers from across the United States, is hoping to use this opportunity to increase the number of educational resources available to integrators everywhere.
In a recent press release, the company states it wants to keep its dealers updated with ongoing sales and marketing support, product innovation, education and training opportunities including its brand new stay-at-home educational series and one-on-one sessions with a Savant technician designed to help make the best use of any downtime.
Savant says its committed to providing value to dealers across the globe as they face the "new normal," make tough business decisions, try to support homeowners remotely and simply manage work and home life differently in a rapidly changing climate.
Savant Live Webinars, One-on-Ones, Tech Demonstrations
As Savant President JC Murphy announced last week, "We have nearly 40 live webinars scheduled for our integrators and their teams to attend throughout the months of March and April. In addition to these educational sessions, we have also introduced the ability for integrators to reserve an hour with a Savant Technician to gain even more personalized training on key topics."
Sessions range from technical demonstrations to marketing seminars, with every one-on-one session registered full through mid-Aril.
Key topics include:
How to utilize Savant Central Manager to Remotely Manage your Projects
Savant Blueprint Deep Dive on Lighting Manager
Best Practices in Distributed Audio System Design
How to maximize your social media track to better take advantage of this inexpensive marketing tool
Savant already had a host of tools designed for dealers to do business remotely, including:
The Savant Store and Community that allow integrators to design projects, quote materials, and place and manage orders. Finance and operations teams can also to track order delivery, manage addresses to allow for shipping products direct-to-site (eliminating traditional central receiving), view invoices and financial statements, submit payments online and more.
Savant Central Management delivers dealers a cloud-based tool that allows for remote system access for offsite troubleshooting and software updates, remote programming capabilities and more.
"As we all continue to adjust to the new normal, one of the bright spots has been seeing how dealers are managing in this new business climate," says Murphy.
"I am struck by the resiliency of this channel and the unique ways that dealers have been leveraging technology to provide vital service and assistance to their clients. I believe in the power of this community and encourage all of us to share best practices, supporting each other in these unique times."