If someone has ever asked what time the Bruins' game was at the "Gahden" to an Amazon Alexa or Google Home device and gotten an odd response, the regional accent could be the problem.
The U.S. has a range of accents that include the famous "Boston" accent, which people imitate by saying, "pahk the cah in Havahd Yahd," and Southern accents that people will add, "y'all" to the end of a phrase.
Other famous regional accents include New Yorkers' regional accents and Midwesterners' accents from states such as Minnesota, In fact, even Californians, who are not generally known for their accents, have a regional accent that was once popularized during the 1980s by the movie "Valley Girls."
A recently published story by the website Gear Hungry ranked regional accents and the ability of voice control platforms, including Amazon Alexa, Google Home and Apple Siri to understand the intelligibility of these dialects.
Ranking these accents in order from the most understandable to least understandable. Here's a partial look at Gear Hungry's list: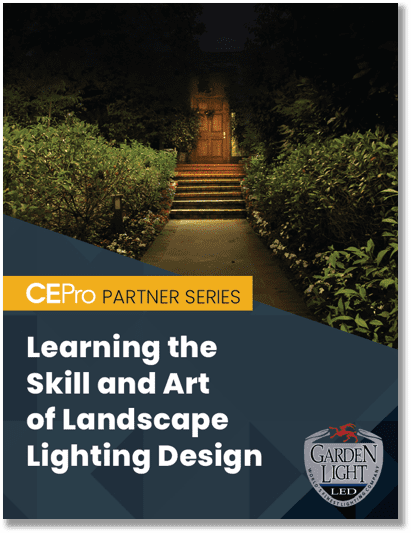 Experts recommend landscape lighting design as an entry point for integrators into the revenue opportunity of home lighting. Check out our new resource for tips and best practices. Download "
Learning the Skill and Art of Landscape Lighting Design
" today!.
Starting with the most understandable, this doesn't really qualify, but the website says, "general American accent." Following the "general American" accent, the site says the next three most understandable accents are St. Louis, Long Island and Connecticut.
The eighth most understandable accent, and the first Midwestern accent to appear on the list belongs to Milwaukee, followed by the first Southern-based accent to appear on the list: Atlanta.
Ranking as the 18th most understandable accent is the aforementioned famous regional accent from the city of Boston.
Topping the list as the least understandable regional accents in order from five to one are Chicago, New Mexico, Northwestern, Alaskan, and Maine.
Here is the complete list of accent rankings.