The motorized window covering business is booming – integrators anticipate growing their blinds and shade revenues nearly 13% this year, according to the latest CE Pro Motorized Shade Deep Dive Study, following a very strong uptick the prior year. Similarly, projection screens, automated versions that can be concealed in casing or in ceilings when not in use, continue to make inroads as amenities in homes and businesses, even overstepping displays in many settings for providing more value per square inch.
Given the market demand, it's time to up your game and get serious about selling these increasingly popular home technologies. As any successful salesperson will attest, the key to sealing a deal is giving customers (whether homeowner, designer, architect) what they want… and more.
Whether that's a car with better gas mileage, property with lake access, or window shade that lifts and lowers as the sun rises and sets, understanding the key attributes of a product and aligning those with the needs of your customer is a fundamental first step toward purchase.
Here are five ways to get better acquainted with motorized shades and screens for better sales success:
Professional Training, Service & Support
Motorized shading and screens are highly customized technologies. The optical properties of screens and the opacity of shades will impact their performance, as will the design of their motor, the type of controls available, and other features. This is not a one-size-fits-all exercise, nor are the nuances of these two categories familiar to most integrators. Before you can sell shades and screens, you must be knowledgeable enough to recommend the right product for each customer and particular situation.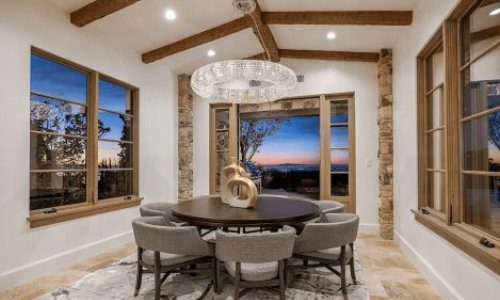 As a custom integrator, lighting is in demand. Effective communication, education and showcasing the value proposition of LED light fixtures in conjunction with integrative control systems are the keys to overcoming challenges and closing sales in this specialized market. Join us as we discuss the future of digital lighting and control with David Warfel from Light Can Help You and Patrick Laidlaw and Mark Moody from AiSPIRE.
Register Now! 
Before diving in, take advantage of specialized shading and screen training offered by manufacturers. You'll get the education you need to confidently order, customize, sell and install the perfect solution. Companies that back up their training with design services and on-site consultation ensure even greater success as you learn the ropes. Should you run into complications or have questions before, during or after a job, having the support of an experienced, knowledgeable team can make all the difference.
Customization of Motorized Shades & Screen Solutions
We said it before and we'll say it again — shades and screens are highly customized products. While this may complicate the specification process, it's a boon for sales. No matter the setting, user preferences, budget, or a host of other variables, you can deliver a solution that checks off every box, never forfeiting a sale. For example, shade materials can block or filter incoming light, come in a range of colors and textures to complement an interior design, can mount inside a wide selection of cassette designs and colors, and can be powered by line voltage, low voltage or battery.
Similarly, you can choose a projection screen material that conceals speakers, detracts sunlight, and optimizes the performance of video projectors; in a style and size that best suits the viewing environment; and fits in well with the home interior. In the shade and screen business, there truly is something for everyone.
Products & Systems Are Integrator & End-User Friendly
More than anything else, end-users crave simplicity and convenience from technology. Motorized screens and shades deliver both, especially when they can be easily integrated with other systems, like lighting and AV equipment. Your clientele will be more impressed and willing to invest in screens that lower as the lights dim for a movie and shades that lift as the sun rises than those that don't.
Seek integration-friendly shade and screen motors to leverage the convenience and simplicity of automation, and connect with a manufacturer who offers ample training and tools to support seamless interoperability.
Deliver Convenient Creature Comforts
Over the course of the COVID-19 pandemic, family time and better health and wellbeing gained a new sense of importance. It's an enduring sentiment that's generated demand for technologies, such as motorized shades and screens, that can contribute to a healthier, more comfortable and enjoyable home environment.
When it comes to motorization, for instance, the demand for improved outdoor living spaces can often be addressed by creating a screened-in outdoor living room or pergola, which can open up by raising the screens at the press of a button. Be sure to stress these priceless attributes in your sales pitch.
Stay on Innovation Fast Track
The last thing your customers want is technology that goes out of style or becomes quickly outdated. By aligning with a manufacturer who stays ahead of the curve with cutting-edge solutions you can protect your customers from obsolescence. A company that keeps a close pulse of trends, not just in the systems integration market, but within the adjacent building and design communities is important. It ensures that the screens and shades you install today are in line with the current trends and that the product line will continue to evolve to stay on track.
Compliance with the latest communications standards for reliable interoperability, software and hardware that facilitates quicker, easier programming and installation, and minimalist, eco-friendly footprints that complement the clean, sharp lines of contemporary architecture signify a shade and screen company that strives to deliver solutions that resonate with the needs and expectations of tech-savvy consumers — now and in the future.
There's more than meets the eye in the shade and screen business. Only when a systems integrator commits the time and resources to fully understand the intricacies of proper selection, design, and installation and partners with a manufacturer who provides the requisite training and support can the remarkable sales opportunities of shade and screen be realized.
Author Ryan Gustafson is CEO of leading screens and shades provider Screen Innovations.
If you enjoyed this article and want to receive more valuable industry content like this, click here to sign up for our digital newsletters!